Early Language & Literacy
Give your preschool children the keys to commanding their language
LEGO® Education preschool resources for literacy make fun play go hand in hand with communication and language development. Preschool children use the packs for speaking and listening activities that stimulate their imaginations, encouraging them to make up stories and telling them together.
Fantasy Minifigure Set
With 21 unique fairytale and historical characters, the Fantasy Minifigure set will enable preschool children to bring stories to life and unleash their imagination. Playing cards offer game opportunities that promote social skills, critical thinking and language development.
Browse Preschool Products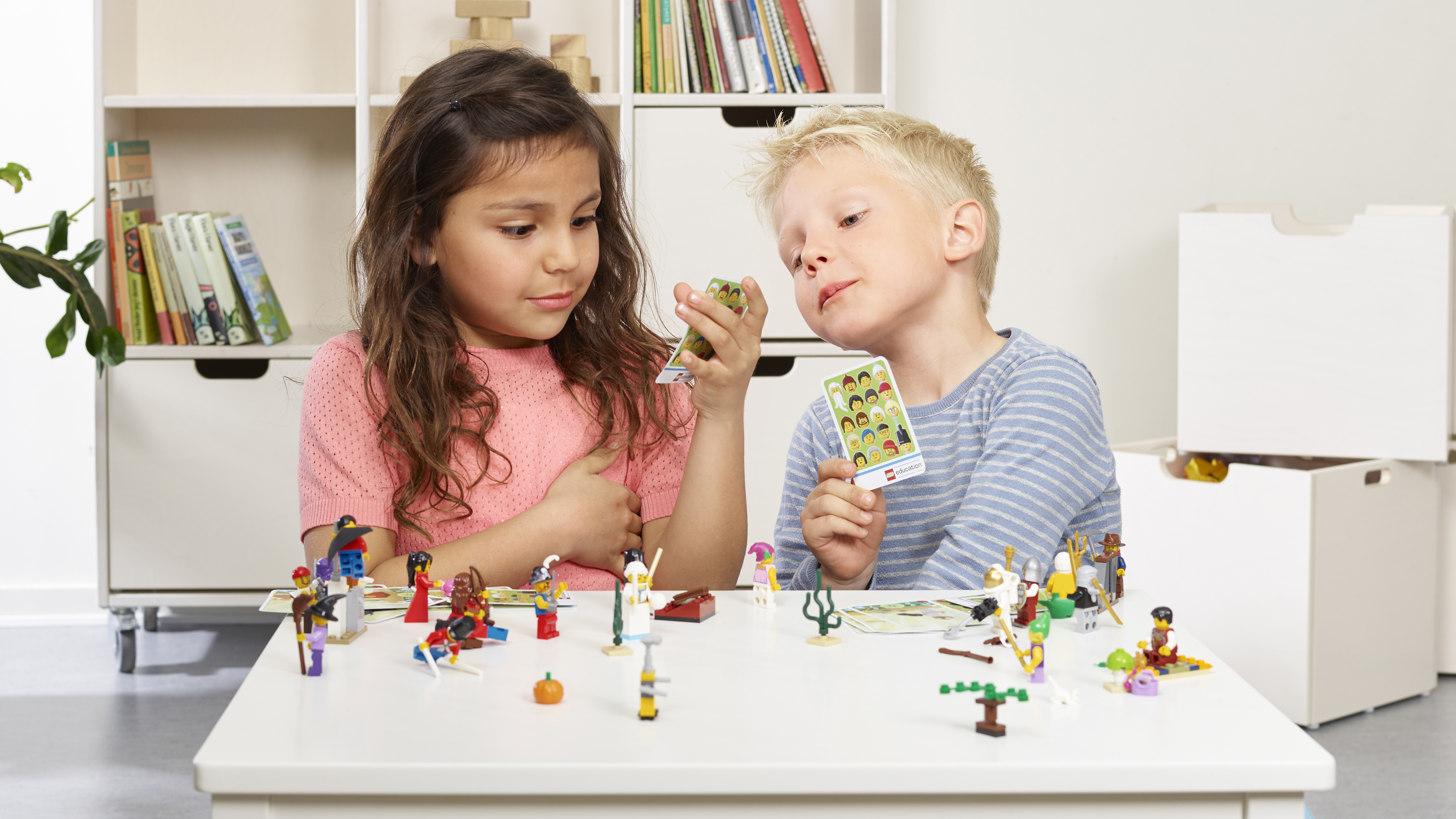 StoryTales
The StoryTales storytelling set is a great way to teach preschool literacy. It gets children to role-play and create their own stories, encouraging communication and language development as they have fun together.
Browse Preschool Products
Download Preschool Resources For Free
Discover learning through play with our teacher guides and activities. Download them for free!
Teacher Guides & Lesson ideas:

d

ownloadable teacher guides and lesson ideas

Extra activities and other inspirations:

i

nspiration, ideas and DIY suggestions for Preschool

In-box materials:

p

rint or download your teaching materials
Explore more from Preschool