For 40 years we at LEGO® Education have been working with teachers and educational specialists like you to deliver playful learning experiences that bring subjects to life in the classroom and make learning fun and impactful. We have a wide range of hands-on and digital educational resources that encourage pupils to think creatively, reason systematically and release their potential to shape their own future.
Our solutions for teaching and hands-on learning inspire interest from literacy to computing, science, technology, engineering, and maths, and encompass preschool, primary and secondary school. Our resources are based on the LEGO® system for playful learning combined with curriculum-relevant material and digital resources. With educational sets, lesson plans, curriculum material, assessment tools and teacher training and support, we can help you meet your curriculum objectives and provide you with the tools you need to make learning inspiring, engaging and effective.
We believe that expanding knowledge and building academic and 21st century skills will create active, collaborative, lifelong learners. Together with teachers, we aim to enable every pupil to succeed in education and be prepared for future life challenges.
Every pupil has the potential to achieve and succeed, so it is our responsibility as teachers to give them the educational resources to explore their possibilities and foster a lifelong passion for learning.
ANDY SNAPE
Maths teacher & assistant head of sixth form, Newcastle-under-Lyme College
Part of the LEGO Group
In order to inspire and develop the builders of tomorrow, the LEGO Group has dedicated more than 80 years to understand how students play and learn. Learning has always been at the very core of the company's most heartfelt values. Being part of the LEGO Group, LEGO Education plays a decisive role in igniting student engagement in learning by giving them a hands-on experience that encourages learning through physical and digital creation.
Our headquarters, where we focus on solution and curriculum development, is based in Billund, Denmark, and we have additional offices spread across the globe. As part of the LEGO Group, we not only share a common base (the LEGO brick), but we also hold a very close set of visions, beliefs and values. We believe in providing inspiring, engaging and effective solutions to classrooms that will transform the way learning takes place. Our promise to you, as a teacher, is to help you deliver playful learning experiences that enable every student to succeed.
FIND OUT MORE ABOUT THE LEGO GROUP
A System for Learning
Our approach to learning is founded on a "4C" framework through which students are free to experiment and explore as they gain new knowledge. Students are encouraged collaborate as they work through open-ended tasks and extension ideas, facilitated and guided at all times by you, their teacher.
The four phases are:
Connect: the topic or task is introduced, allowing students to ask clarifying questions and build on their existing knowledge.

Construct: every task includes a building activity to promote experimentation with collaboration and construct artefacts that can be recalled later.

Contemplate: students consider what has been learned and share insights with each other.

Continue: every task ends with a new task that builds on what has just been learned, keeping students motivated and curious.
Learn more in our manifesto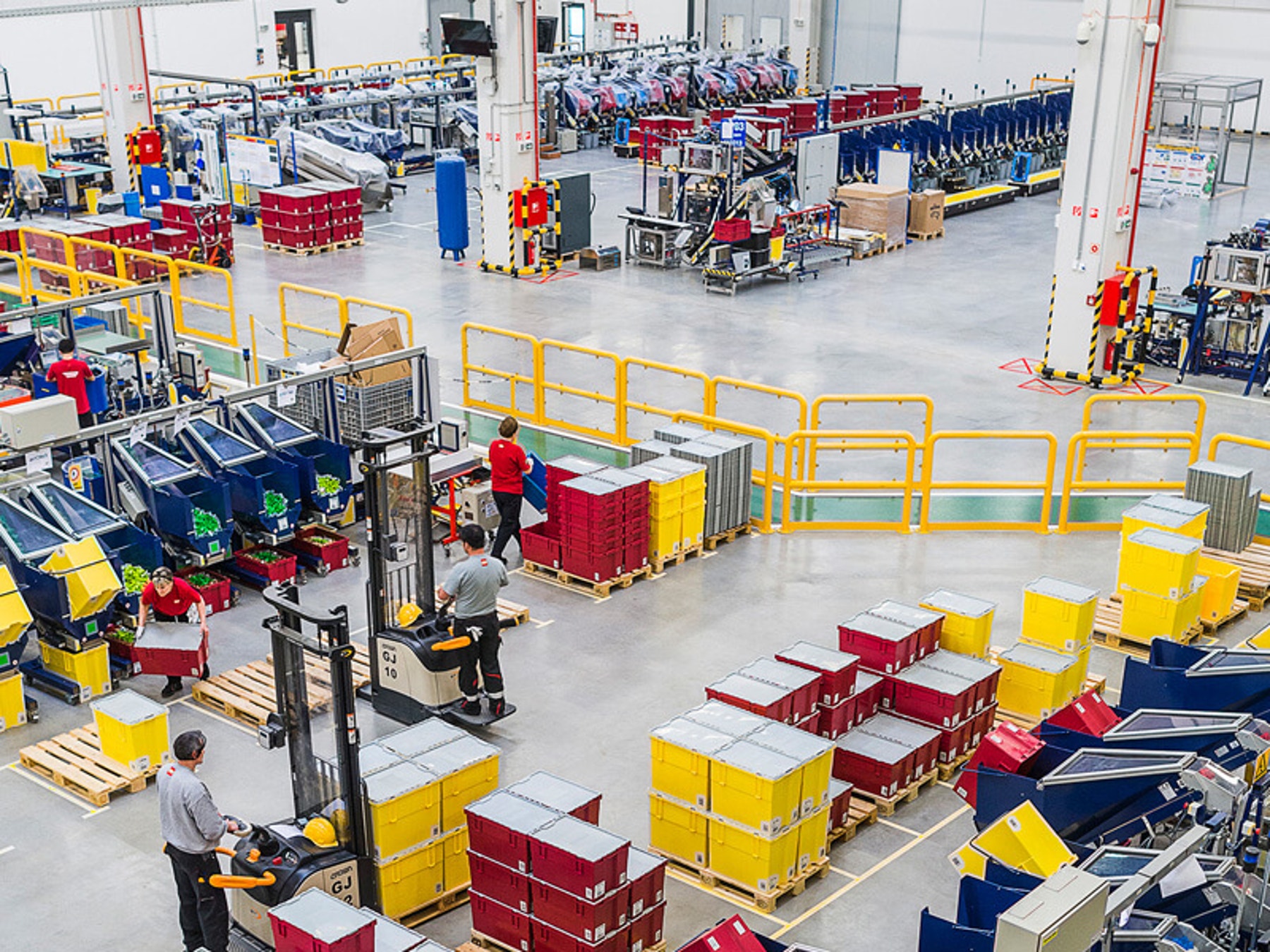 Locations
LEGO bricks and elements are manufactured at the LEGO Group's own factories in Denmark, Hungary, Czech Republic, Mexico and China.