Propeller Car
Can a wind-powered car drive into the wind?
What makes a wind turbine move?
Which forces make a wind turbine move?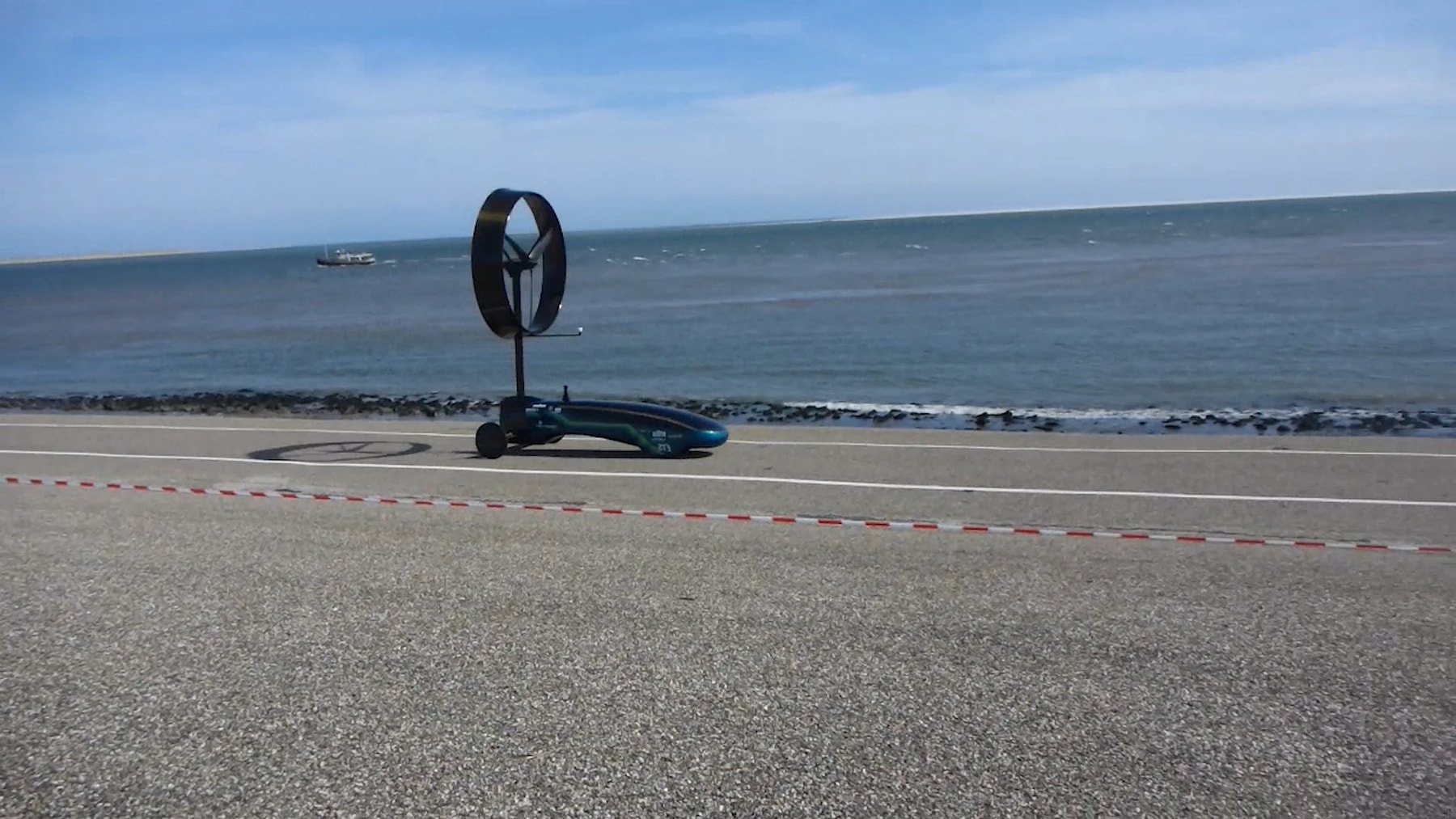 Build the Propeller Car model, and let's find out...
Building instructions, pages 104 - 122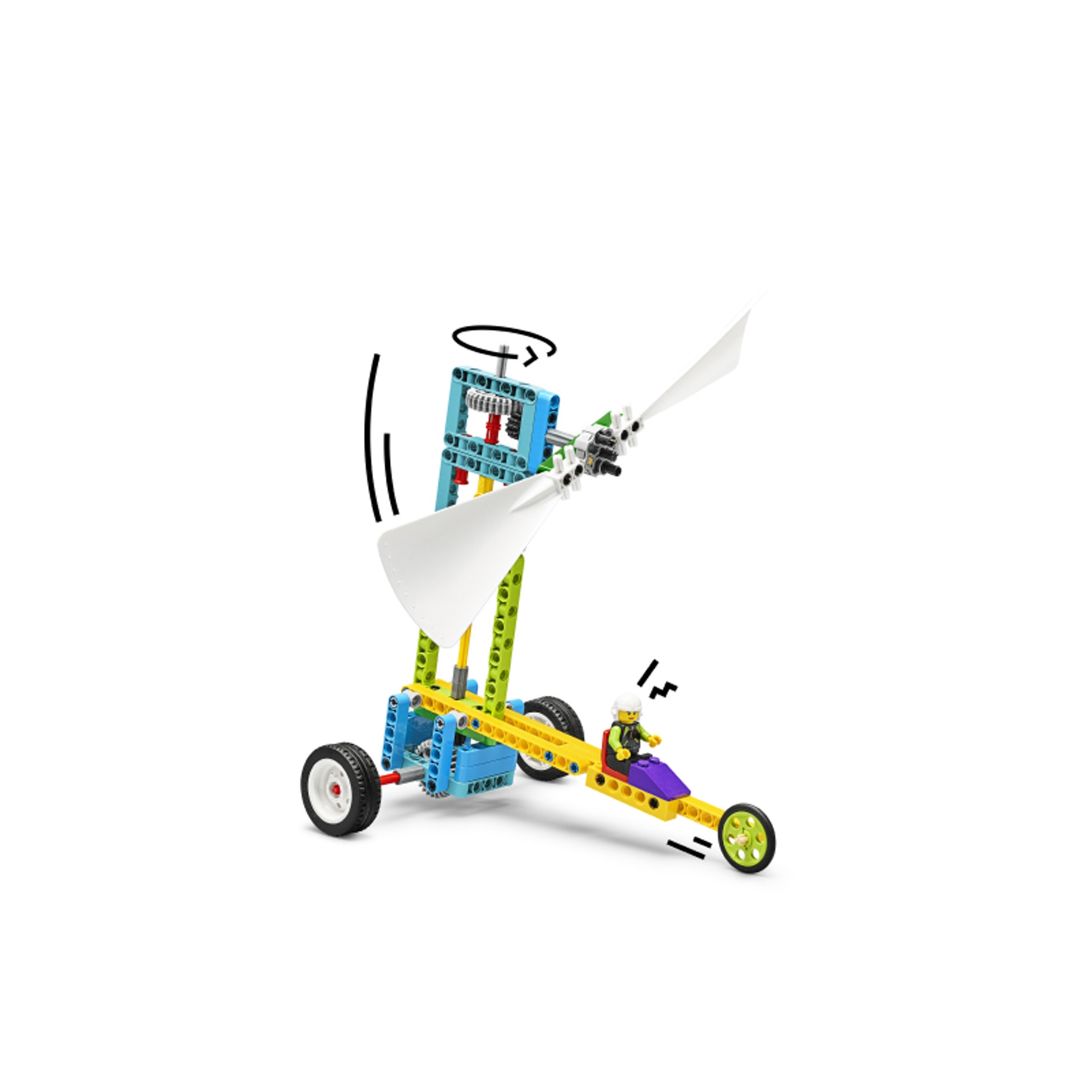 Experiment 1: Into the Wind
Place your propeller car on the start line, facing towards the fan.
Switch the fan on and observe what happens.
Now add the extra fan blades to the propeller and repeat the experiment.
What happened?

Did it move faster or slower?
Which combination of propeller blades worked best?

Record your results on your worksheet.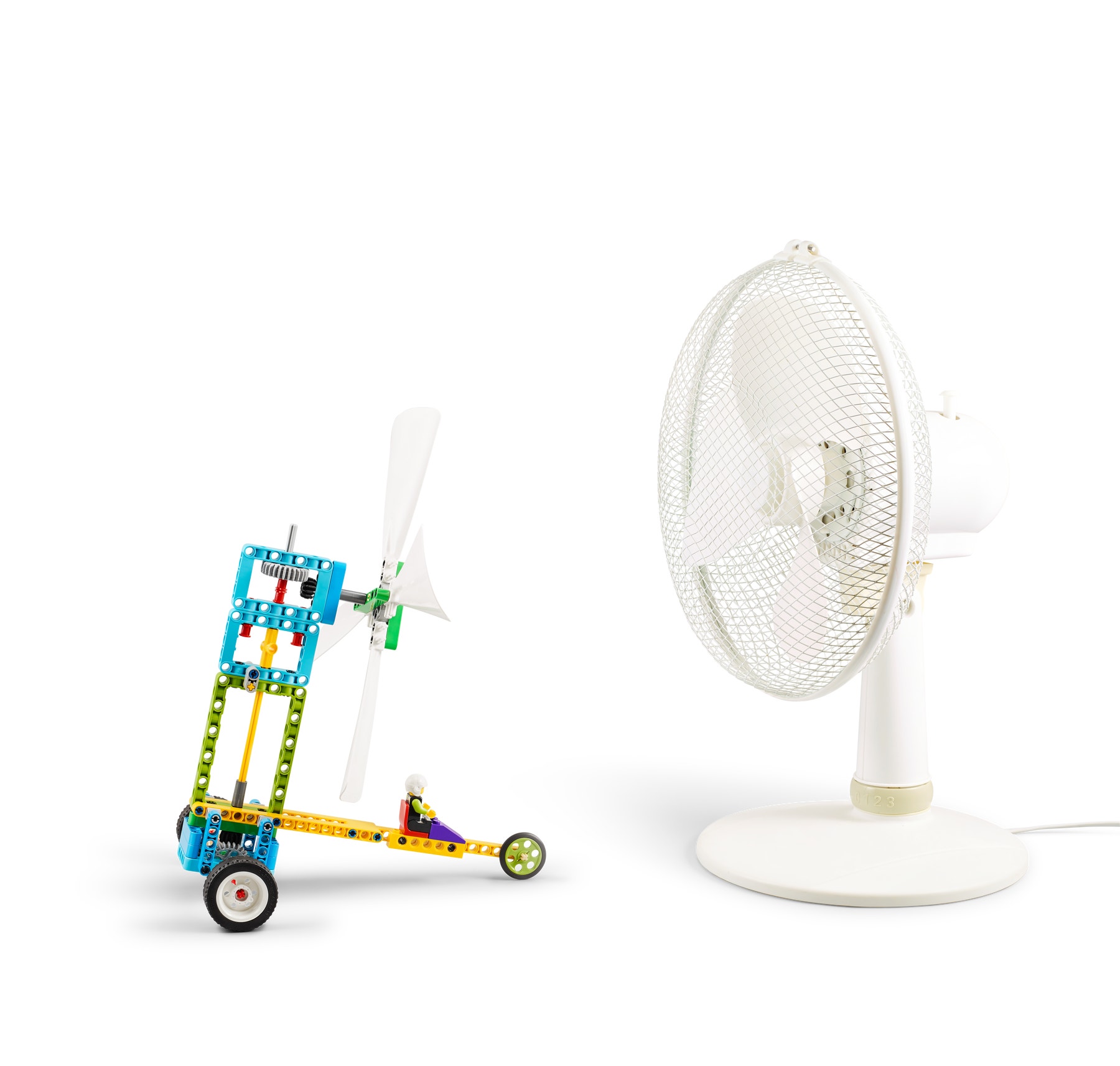 Experiment 2: Downwind
The top gearbox of your propeller car can be adjusted to make the car move in different directions.
Experiment with other gearbox combinations to get your car to travel downwind.
Which one worked the best?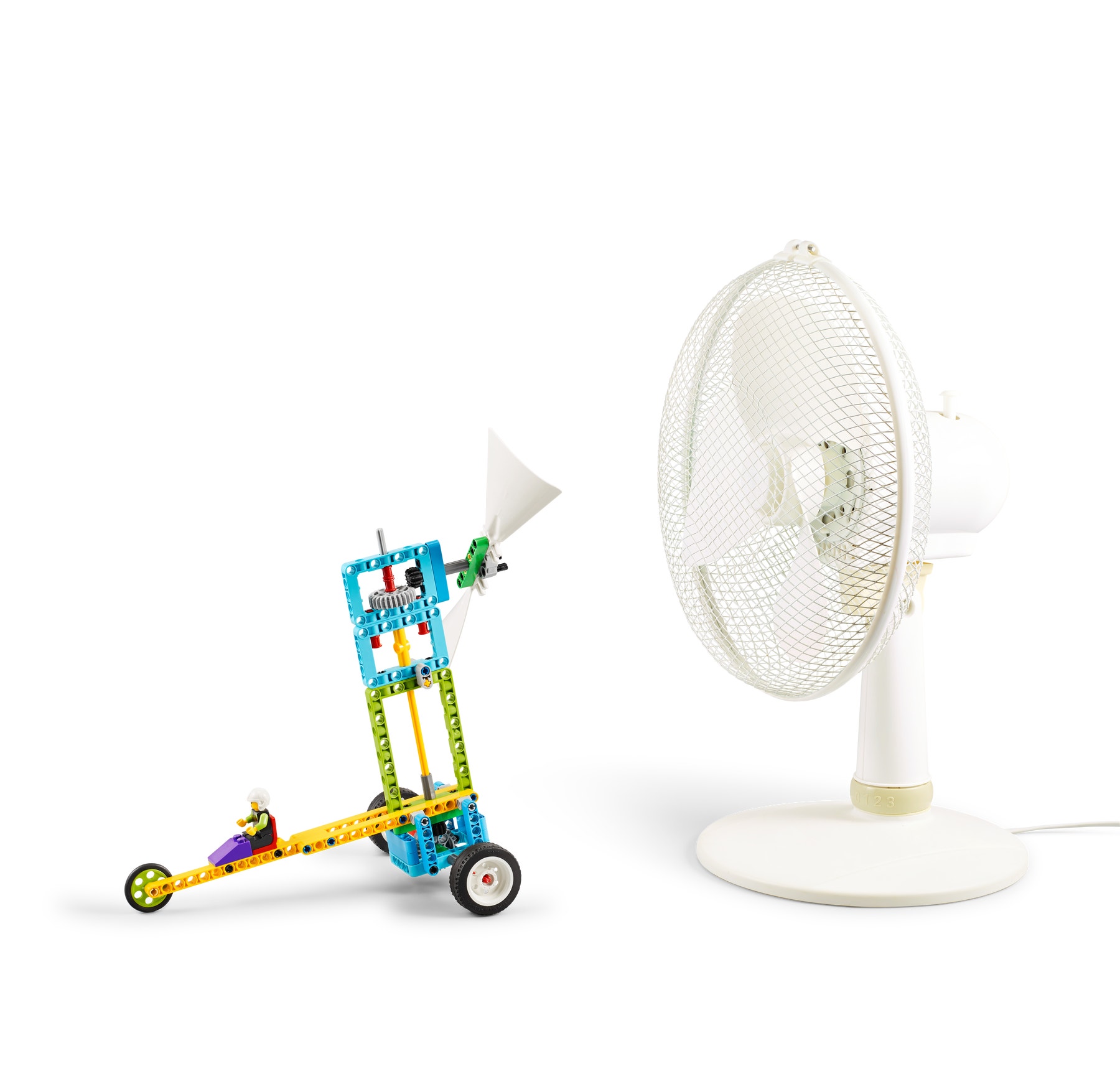 Experiment 3: More Fan Blades
Try the 6-bladed propeller (see page 3 of the building instructions book for a hint).
What did you find out?
Which forces did you observe?
Was there a pattern?
Do not forget to record your observations in your science notebook.