SPIKE™ Prime Set
Assembling an Advanced Driving Base
Use effective teamwork to build and present a strong competition-ready Driving Base.
90-120 min.
Intermed.
Years 7-9 OR Key Stage 3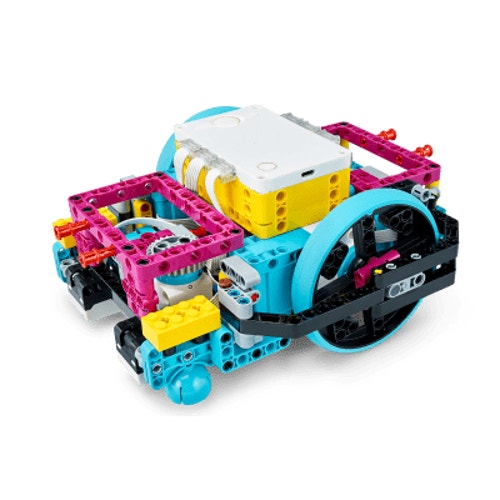 Lesson plan
1. Prepare
Read through the pupil material in the LEGO® Education SPIKE™ App.
2. Engage (10 Min.)
Use the ideas in the 'Ignite a Discussion' section below to engage your pupils in a discussion relating to this lesson.
Use the video to explain the lesson.
3. Explore (30 Min.)
Have your pupils work in teams of four to build the Advanced Driving Base.

▷ Each team member is responsible for executing one of the four building instructions.

When everyone on the team has finished building, ask them to work together to assemble their individual builds into the final model. Remind them to check the cable connections and to consider how they will keep the cables organised.
Ask them to play the first program to test their Driving Bases.
4. Explain (10 Min.)
Facilitate a discussion about the key features of each build and how they make a strong Driving Base when they are combined.
5. Elaborate (40 Min.)
Have your pupils try out the rest of the example programs to get an idea of how the Advanced Driving Base moves.
Ask the teams to take turns presenting their Driving Bases, describing how they assembled and programmed it.

▷ Each pupil must explain what they did individually.

Don't forget to leave some time for tidying up.
6. Evaluate
Give feedback on each pupil's performance.
In order to simplify the process, you can use the assessment rubrics that have been provided.
Ignite a Discussion
Watch videos of competition robots in action and try to identify some best practices. Use these questions to engage your pupils in a discussion about successful teams and designing effective robots:
What's teamwork?
Why should everyone play their part in the team?
What makes an effective competition robot?
Have your pupils watch this video to see what they're about to do.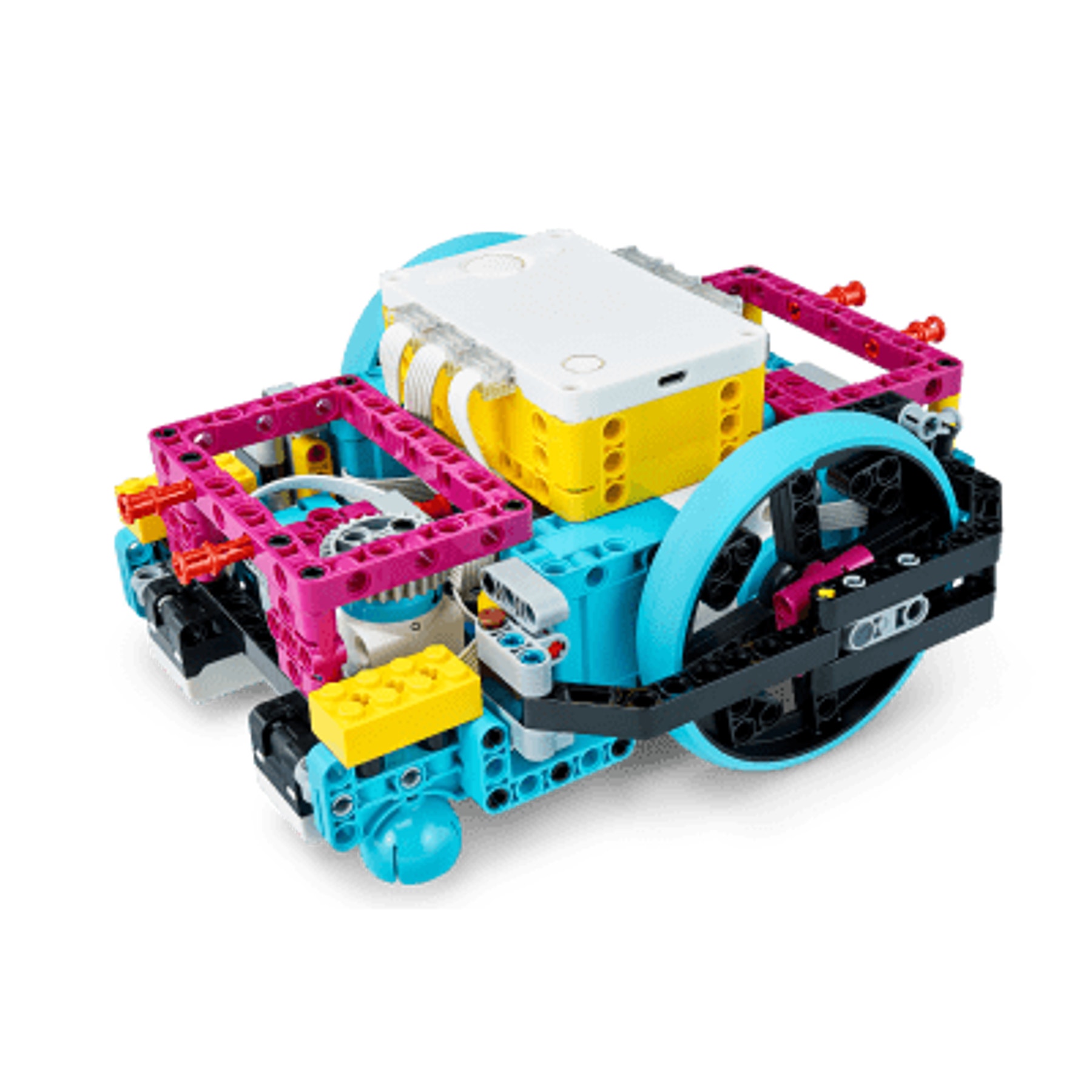 Building Tips
The Advanced Driving Base
This Advanced Driving Base uses:
2 Large Motors for propulsion
2 Medium Motors for powering tools
2 Colour Sensors
Once each team has assembled their Driving Base, ask them to pick it up and to have a good look at it.
Ask them to describe its features. Have them pretend that they're giving a short presentation to a competition judge (i.e. you). Questions like these can help to prompt pupils who are having difficulty getting started:
How does your Driving Base feel?
How is this design different from your Practice Driving Base?
Why is a modular build useful?
Why are the wheels also supported from the outside?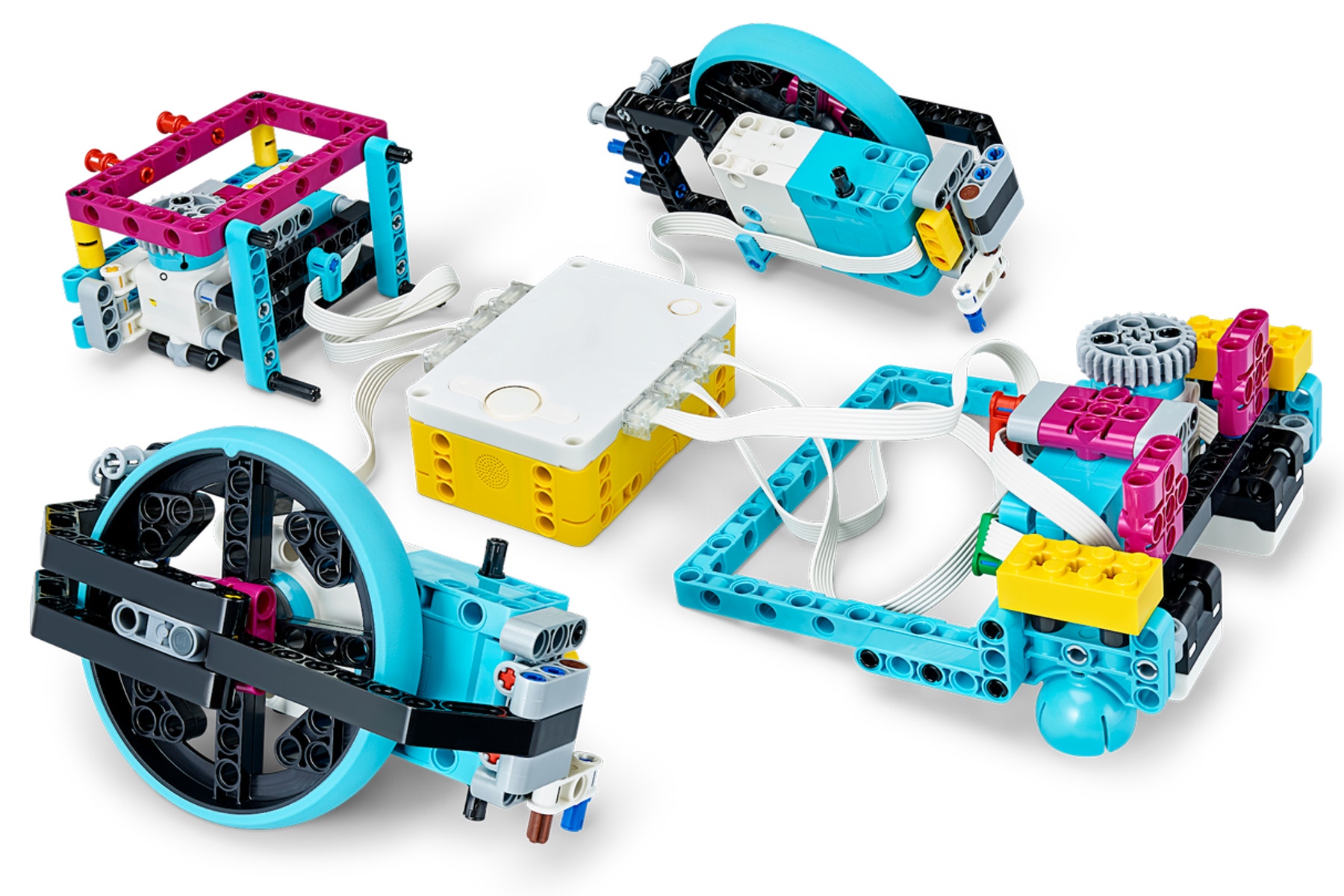 Coding Tips
Differentiation
Simplify this lesson by:
Making sure that your pupils have completed the lessons at the beginning at this unit
Having your pupils work in pairs on each module, instead of individually
Take this lesson to the next level by:
Only giving your pupils the building instructions for the left wheel assembly, making them complete the right wheel assembly without instructions
Setting up an obstacle course using spare bricks and challenging your pupils to write a program to make the Driving Base drive around the obstacles without knocking them over
Assessment Opportunities
Teacher Observation Checklist
Establish a scale that suits your needs, for example:
Partially accomplished
Fully accomplished
Overachieved
Use the following success criteria to evaluate your pupils' progress:
The pupils worked independently to construct their part of the Driving Base.
The pupils actively contributed to work within their team and no one was left out.
The pupils presented their Driving Base as a team, clearly and concisely describing its design features.
Self-Assessment
Have each pupil choose the brick that they feel best represents their performance.
Blue: I've worked as part of a team to build and assemble our Advanced Driving Base.
Yellow: I've worked as part of a team to build, assemble and test our Advanced Driving Base.
Violet: Along with my team, I've presented our Advanced Driving Base, clearly explaining my contribution in putting it together.
Peer-Assessment
Encourage your pupils to provide feedback to one another by:
Having one pupil use the coloured brick scale above to score another pupil's performance
Asking them to present constructive feedback to one another so that they can improve their group's performance during the next lesson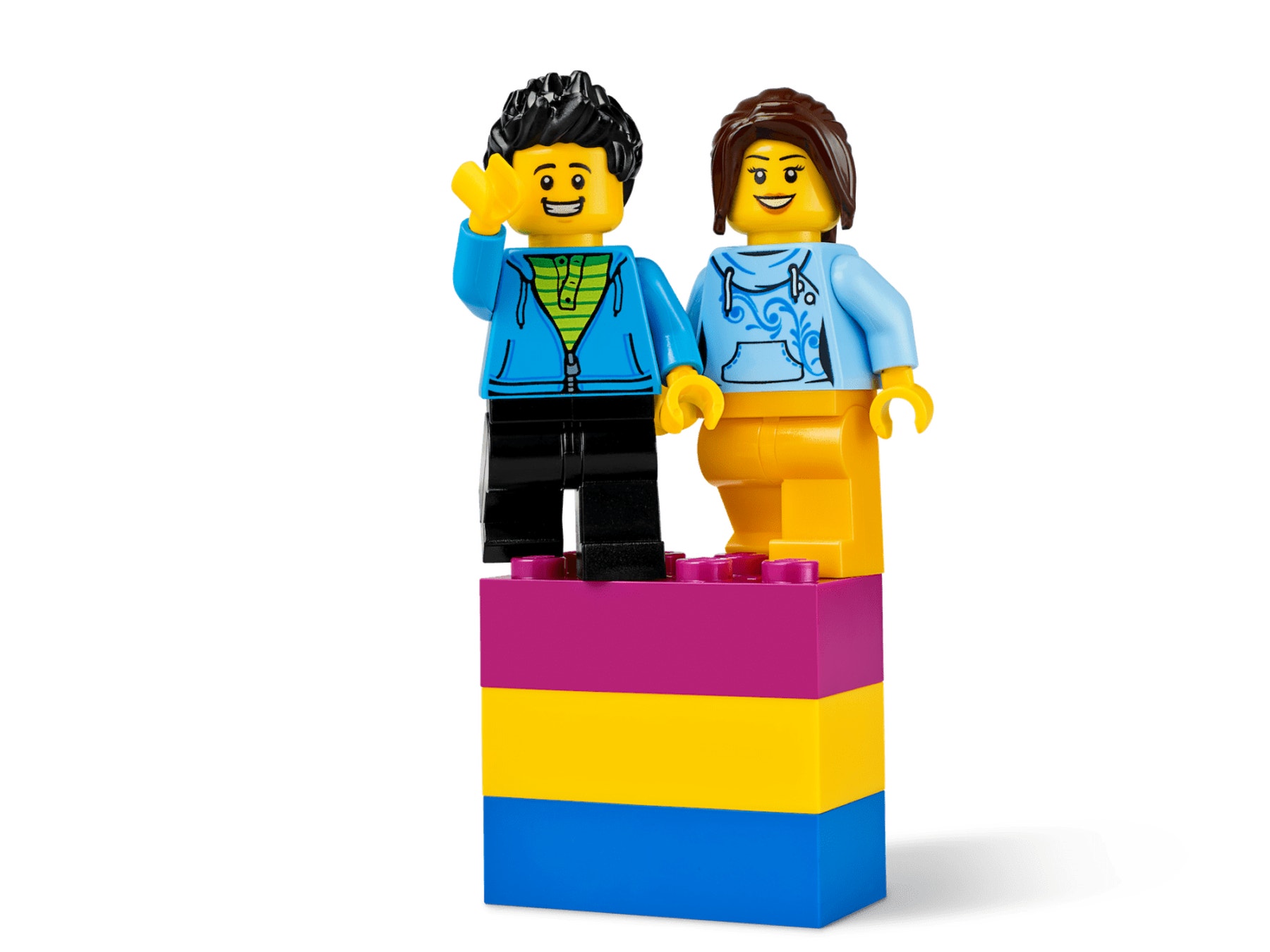 Language Arts Extension
To incorporate the development of language arts skills:
Have your pupils prepare and deliver a presentation about how they built their Advanced Driving Base, specifically highlighting its strengths, the components used, etc.
Career Links
The pupils who enjoyed this lesson might be interested in exploring these career pathways:
Manufacturing and Engineering (Machine Technology)
Manufacturing and Engineering (Pre-Engineering)
Transportation (Auto Body Repair)
Transportation (Automotive Technology)
Teacher Support
The pupils will:
Assemble a competition-ready Driving Base
Clearly present the main features of their Driving Base
LEGO® Education SPIKE™ Prime Set
LEGO® Education SPIKE™ Prime Expansion Set
CAS Computing Progression Pathways
Algorithms:
Designs solutions by decomposing a problem and creates a sub-solution for each of these parts. (DE) (AL) (AB)
Programming and Development:
Creates programs that implement algorithms toachieve given goals. (AL)
Pupil Material
Student Worksheet
Download, view or share as an online HTML page or a printable PDF.