Why teachers use LEGO® Education resources at primary
More playful, creative and hands-on methods of teaching engage pupils of all abilities and achieve results. That's why LEGO® Education for primary schools is a hands-on, minds-on progressive system for teaching across the curriculum.
The familiar LEGO® brick stimulates children's desire to learn, and to learn more, through curiosity, creativity, critical-thinking and collaboration. Our curriculum-aligned resources bring playful learning into the classroom.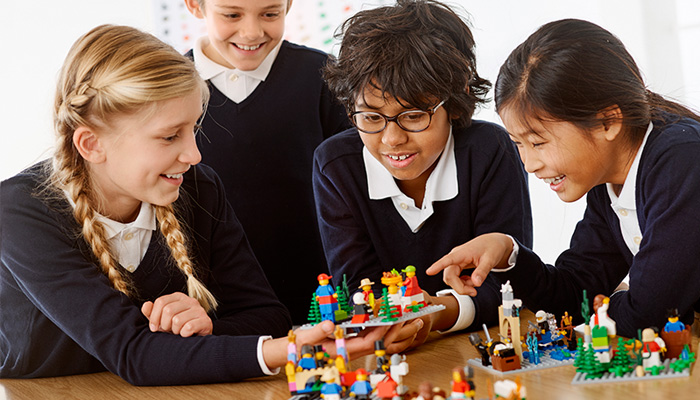 Proof of learning impact
A range of independent research has found guiding principles about what makes teaching productive and learning effective:
Learning happens most effectively when learners are motivated to engage with the learning

Learners should be given opportunities and resources for hands-on exploration

Learning becomes deeper when learners are facilitated to engage in reflection

Learners continue their learning trajectory when they feel they own the learned knowledge and skills

Learners learn more through a playful approach to learning

Learning is enhanced through collaborative experiences

Learning and creativity are strongly linked
What do primary school pupils think?
Watch our video to find out what Key Stage 1 and 2 pupils who are using LEGO® Education resources at school say.