Bring the "fun factor" into learning science
LEGO® Education primary science resources make science for KS2 pupils a physical learning experience. For primary school children, the thrill of science experiments that they can actually see, feel and touch can really encourage them to get involved in the subject.
Exciting, fun LEGO® Education primary science resources cover real-life science practices like gathering evidence, planning and carrying out investigations, and designing prototypes to solve real-world problems. What's more, all LEGO® Education primary science resources are aligned to the KS2 science curriculum.
Make primary school science come to life
LEGO® Education WeDo 2.0 is the primary science resource that can make it fun and exciting to learn primary school science. LEGO® Education WeDo 2.0 is cross-curricular and project based.
LEGO® Education WeDo 2.0 KS2-aligned primary science resources are made up of LEGO® bricks and classroom software that's a joy to use. Your pupils get to build their confidence by playing with science, programming, engineering, and technology. You'll soon have them asking questions, defining problems – and even designing their own solutions.
View all products
WeDo 2.0 uses Bluetooth Low Energy
For WeDo 2.0, we have integrated the latest Bluetooth technology into our solution to let you take 'live' control of the models you create for near-instantaneous response. To find out more about this amazing technology, click here.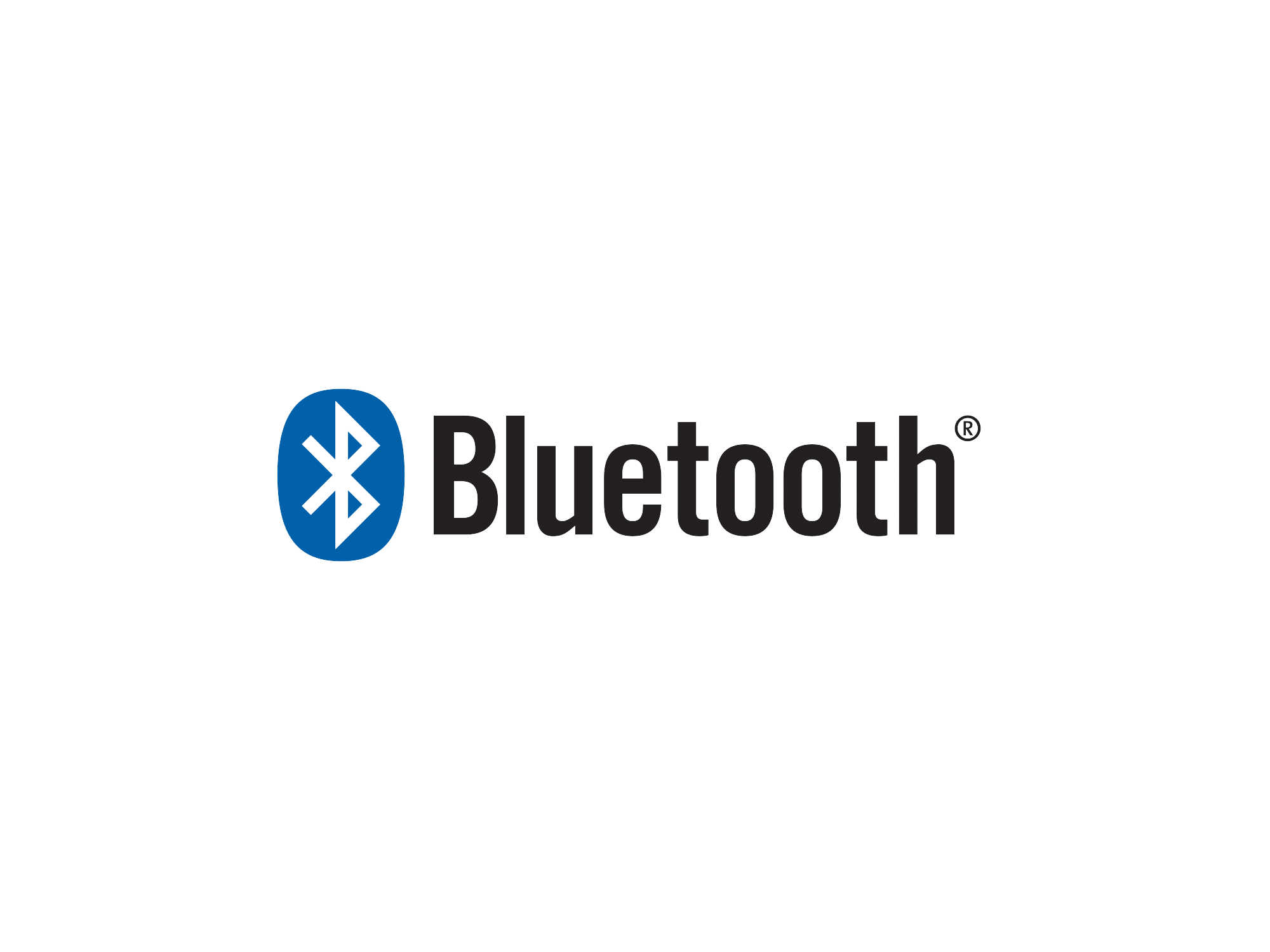 How WeDo 2.0 helps your pupils learn science
The LEGO® Education WeDo 2.0 KS2 science curriculum pack has projects with more than 40 hours worth of primary school science teaching. LEGO® Education WeDo 2.0 takes your pupils on a fun, exciting and rewarding journey through life-, physical-, earth- and space sciences, as well as engineering.
View Curriculum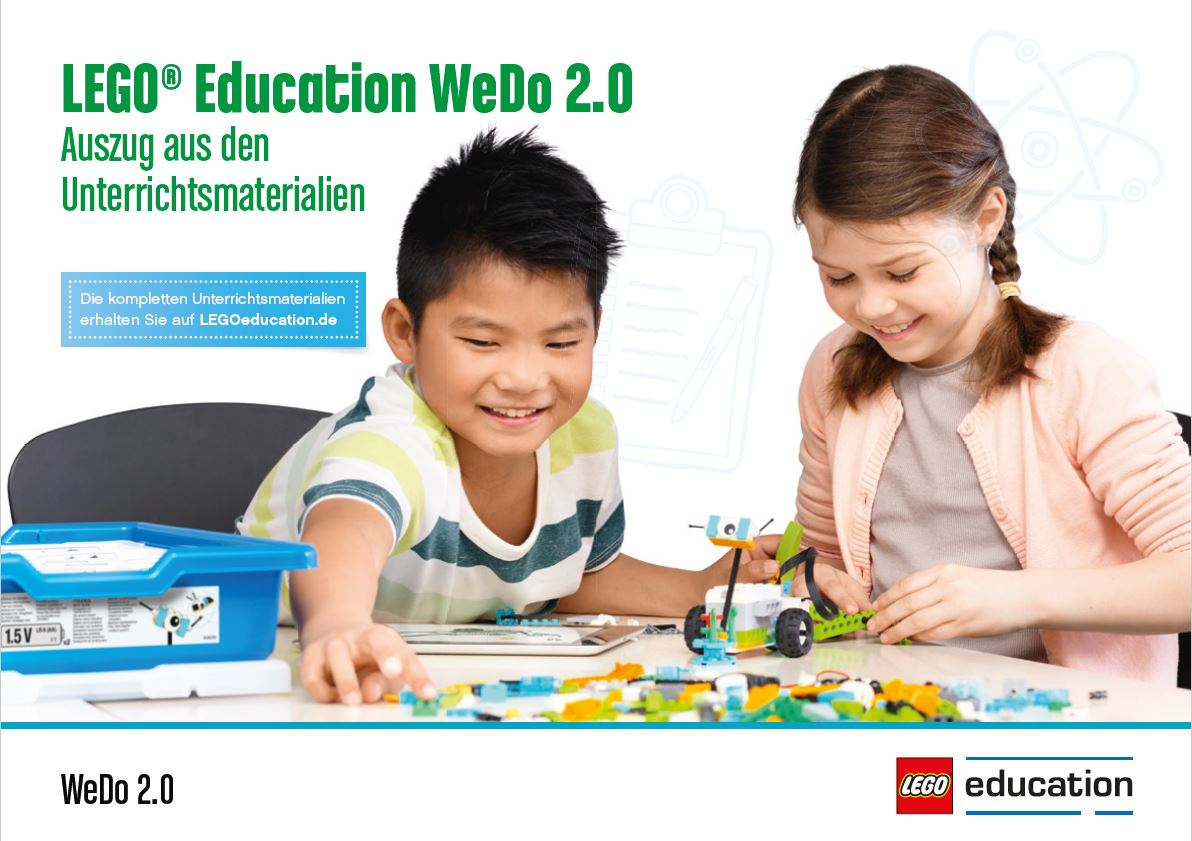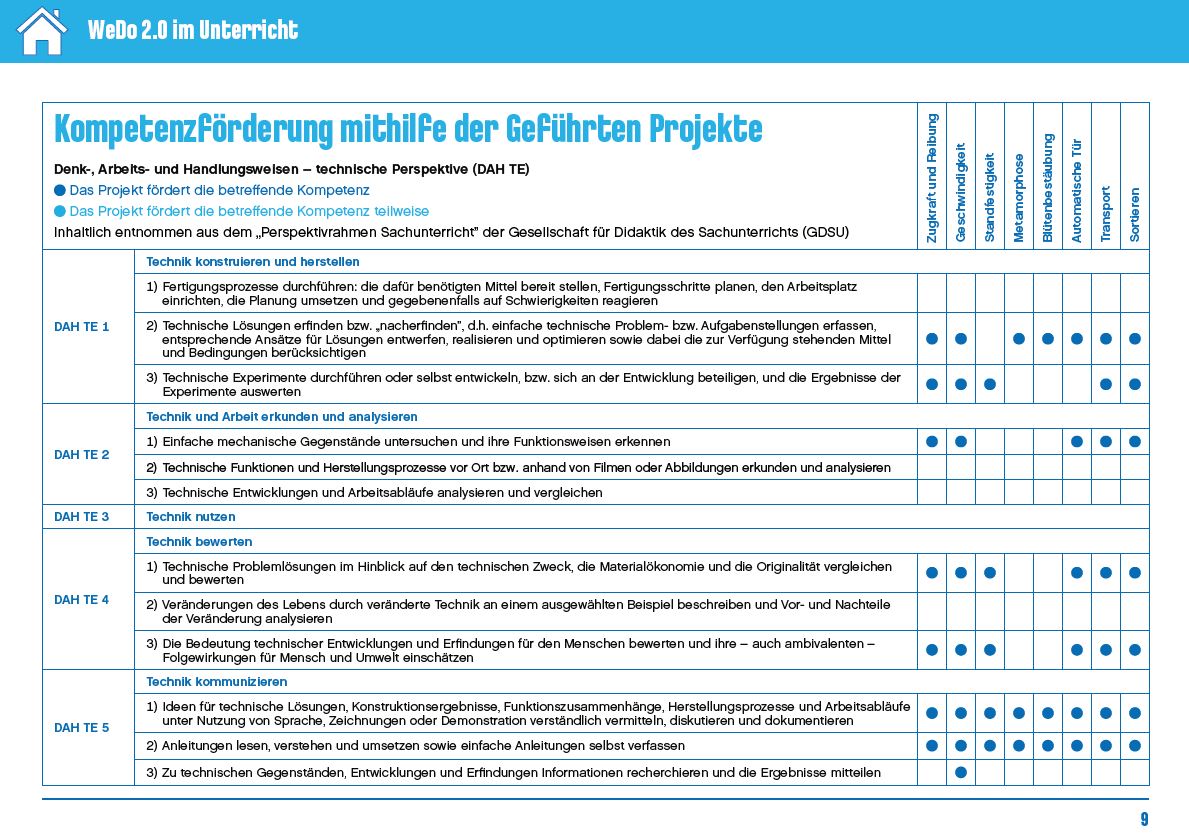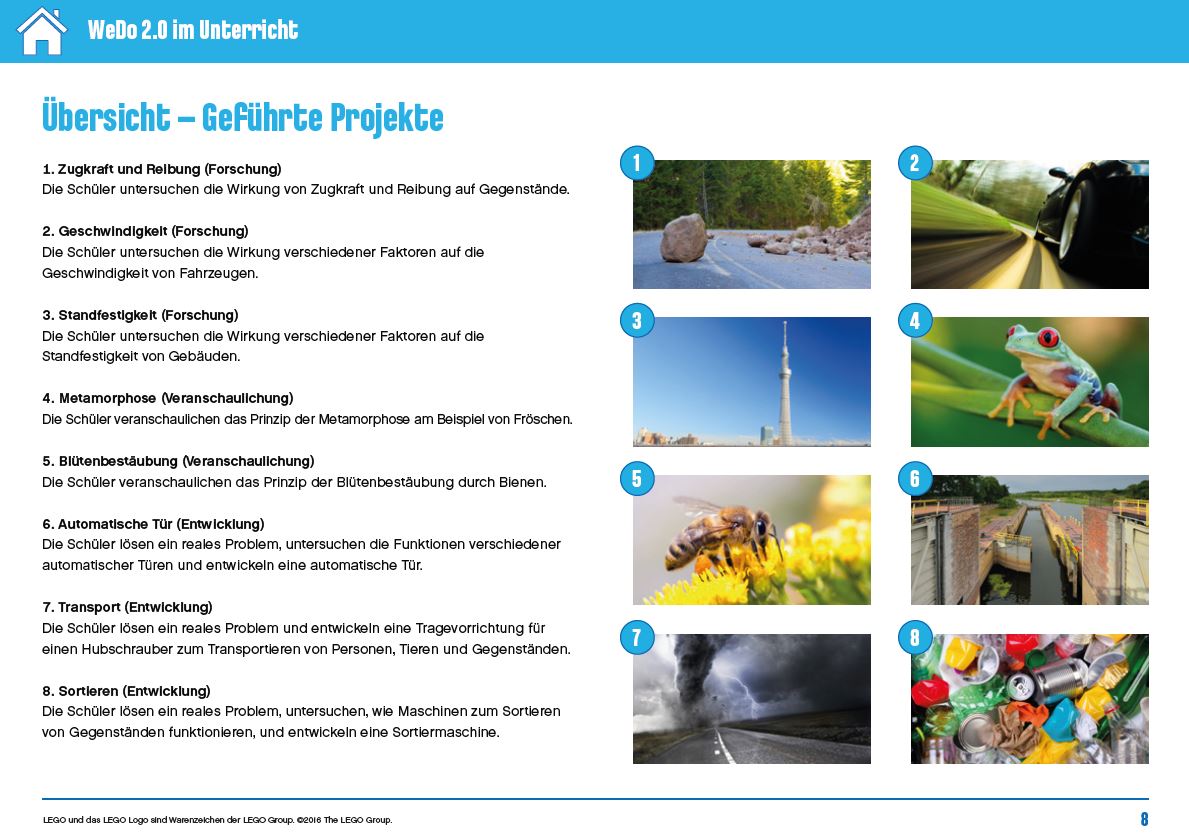 Try the software and curriculum pack for free
Download the WeDo 2.0 software and curriculum pack and see how they can help your pupils discover science and computing on their own terms.
Now available on Windows 10 and Chromebooks as well as iPad, Android, Mac and Windows 7 & 8.
Download
WeDo 2.0 offers projects that let students discover the surface of Mars with a model rover, or explore the Amazon rainforest through frog metamorphosis.
---
Jeffrey Marlow
Geobiologist at Harvard University and founder of The Mars Academy education and development program
Download Resources For Free
Everything you need to bring LEGO Education WeDo 2.0 to life in the classroom
LEGO Education WeDo 2.0 Software
Available for:







LEGO Education WeDo 2.0 Curriculum
STEM relevant curriculum addressing Science, Engernering and Computational Thinking
LEGO Education WeDo 2.0 eLearning
An online eLearning program taking you from complete beginner to classroom-ready
A new way to discover science
LEGO® Education Machines & Mechanisms let your primary school pupils get to grips with science by actually seeing how solutions to problems work.
They can use LEGO® bricks to have fun doing scientific experiments, building models that investigate forces, motion, basic mechanisms and structures.
To help get you started, LEGO® Education Machines & Mechanisms come with ready-to-go activities, guidance and other inspirational resources.
View all products
LEGO® Education Machines & Mechanisms – what you get
LEGO® Education Machines & Mechanisms activity packs give you the primary design & technology resources you need to make your KS1 and KS2 design & technology curricula fun, exciting and engaging.
Activity pack for Early Simple Machines (Preschool - year 1)
Contains eight 45-minute lessons, each with extension activities of up to 20 minutes. There are also four additional open-ended problem-solving activities. Preview
Activity pack for Simple Machines (Years 1-4)
Contains 16 principle activities, four main activities, and four problem-solving activities. Preview
Activity pack for Simple and Powered Machines (Years 5+)
Contains 37 principle model activities and 14 main activities, including extension activities. Preview
View Curriculum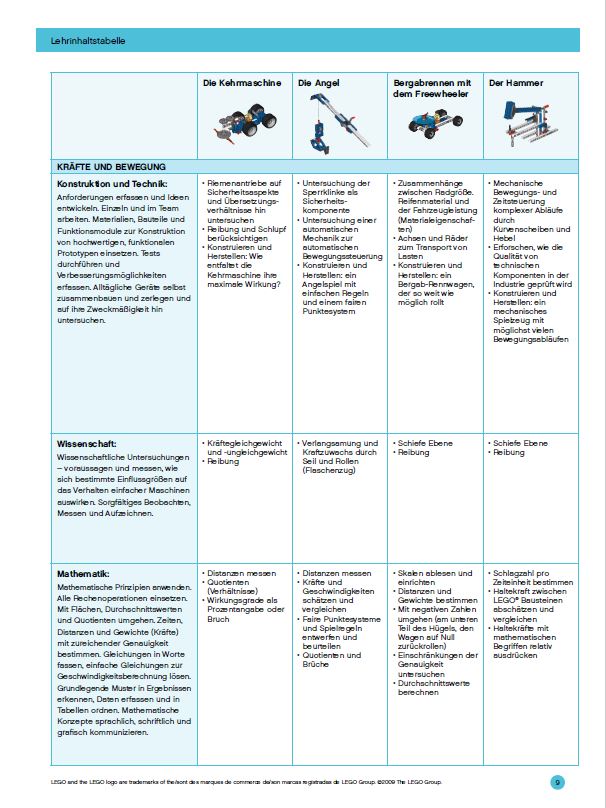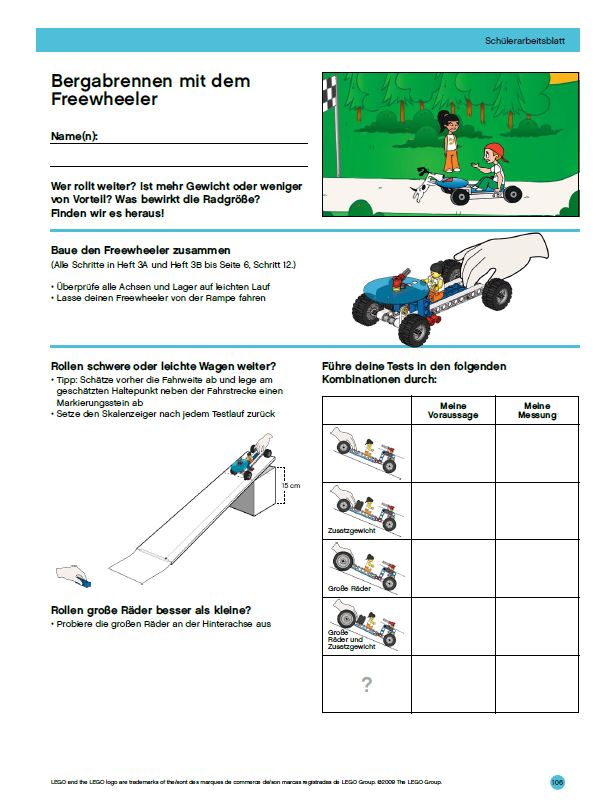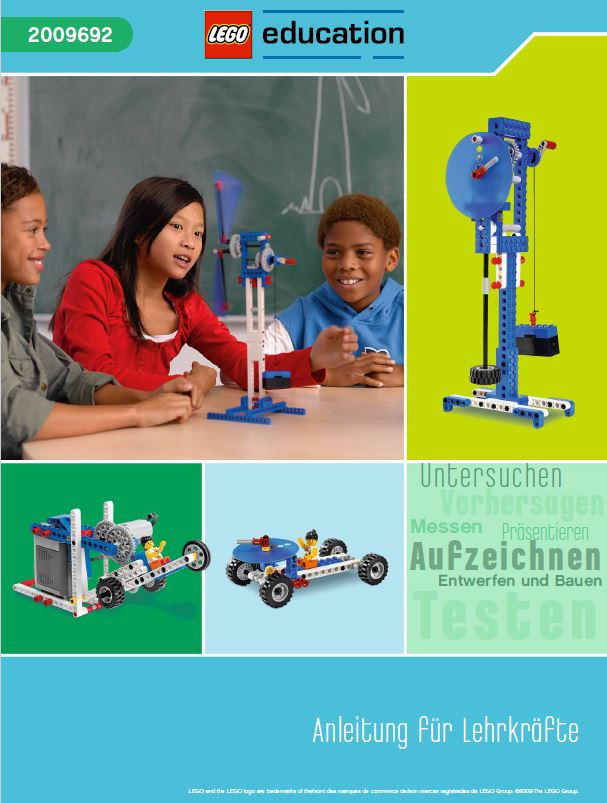 LEGO Education systems for learning provide opportunities for students to engage in a creative process that enhances understanding, promotes 21st-century skills, and brings content to life.
---
Dr Shirley Disseler
Assistant Professor of Elementary and Middle Grades Education and Coordinator of STEM Education, High Point University
Download Machines & Mechanisms Resources For Free
Many LEGO Education products require curriculum, software and/or eLearning to get started in the classroom. You can now download and explore these digital resources for free at any time.

Our primary partners
---
We work closely with specially selected distribution partners who have years of experience in advising and equipping primary schools throughout the UK with educational resources. These distribution partners are all authorised to sell various LEGO® Education resources on our behalf. Click on the link below for a list of all our partners, and to contact the ones relevant for your needs directly.
Our distribution partners
Explore more from primary