LEGO® MINDSTORMS® Education EV3
Instant STEM learning with best in class robotics solutions
LEGO® MINDSTORMS® Education EV3 brings project-based learning to the world of computer science and STEM, enabling secondary pupils to improve critical-thinking, problem-solving and collaboration skills. As inspiring as it is engaging and creative, you can use the EV3 robotics technology straight out of the box, and download the software, curriculum material and e-learning modules for free. Your greatest challenge will be getting your pupils to leave the classroom! EV3 Core Set
Age: 10+ | 2 pupils | 541 pieces

This set contains everything you need to start teaching STEM and computer science using the exciting LEGO® MINDSTORMS® Education EV3 concept. The system includes the Intelligent EV3 Brick, a compact and powerful programmable computer that makes it possible to control motors and collect sensor feedback using the intuitive icon-based programming and data logging software that is delivered with the set. The set is delivered in a sturdy storage bin with a sorting tray, three servo Motors, five sensors (gyro, ultrasonic, colour and two touch), a rechargeable battery, connecting cables, and building instructions.
Software
The easy-to-learn, easy-to-use software and the programming app are optimised for classroom use. Programming is done by dragging and dropping icons into a line to form commands allowing students to build simple programs, and then easily and intuitively build on their skills until they are developing complex algorithms.
Now available: MINDSTORMS EV3 MicroPython Programming Language
The new EV3 MicroPython programming language, now standard for all EV3 secondary school content, is an optimised version of Python for micro-controllers and enables students to acquire skills directly applicable to real-world Python programming.
Download Resources For Free
Everything you need to bring LEGO MINDSTORMS Education EV3 to life in the classroom.
LEGO MINDSTORMS Education EV3 Software
Available for:







LEGO MINDSTORMS Education EV3 Curriculum
Student ready curriculum covering STEM subjects and Computer Science.
LEGO MINDSTORMS Education EV3 eLearning
Online eLearning program taking you from complete beginner to classroom-ready.
EV3 Expansion Set
Age: 10+ | 2 pupils | 853 pieces

This set contains a wide range of supplementary elements to continue the theme of critical thinking and creativity featured in the EV3 Core Set. Pupils deepen their robotics experience with new structural and mechanical elements, and additional building instructions and programs. (Requires the EV3 Core Set.) EV3 Space Challenge Set
Age: 10+ | 30 pupils | 1418 pieces

This set contains challenge and learning missions based around the theme of space. Three research projects, co-developed with space experts, provide rich opportunities for pupils to explore and create innovative solutions to current space exploration topics. The set includes three learning mats, a challenge mat, dual lock tape, and all of the LEGO® elements required to build the challenge models. (Requires the EV3 Core Set.)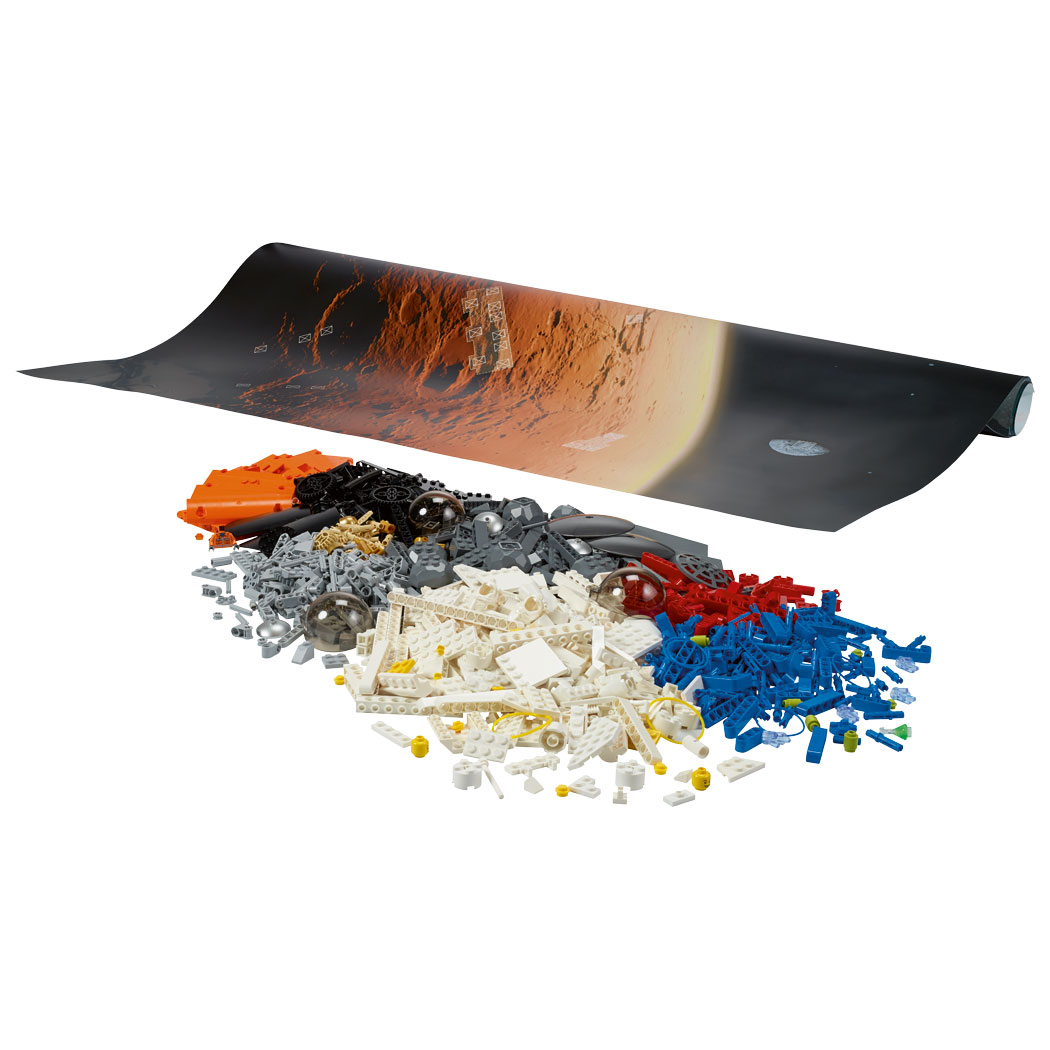 Key learning values
Pupils design and build programmable robots using high quality motors, sensors, gears, wheels, axles, and other technical components. By using hands-on robotics, pupils will gain a better understanding of how technology works in real world applications.
The solution enables pupils to understand and interpret two-dimensional drawings to create three-dimensional models; build, test, troubleshoot and revise designs to improve robot performance; and gain practical, hands-on experience using mathematical concepts such as estimating and measuring distance, time and speed.