U.S. Educators in early learning through high school can apply to join a community designed to share best practices and ignite hands-on LEGO learning in the classroom
Billund, Denmark (January 22, 2019) – LEGO® Education announced today it is now taking new applications for its Master Educator program. The program started last year to bring together a network of like-minded and passionate educators who teach with LEGO Education solutions and who want to advance hands-on learning with a specific interest in the subjects of science, technology, engineering, arts and math (STEAM). Interested educators in the U.S. are invited to submit an application now through March 11, 2019.
"As a middle school science teacher, I'm always looking for new and innovative ways to engage my students with hands-on learning to arm them with the skills they need to succeed" said middle school teacher and LEGO Education Master Educator, Kareen Wilkinson. "When I became a LEGO Education Master Educator, I found a community that constantly provides me with exciting new ideas to bring into the classroom each day."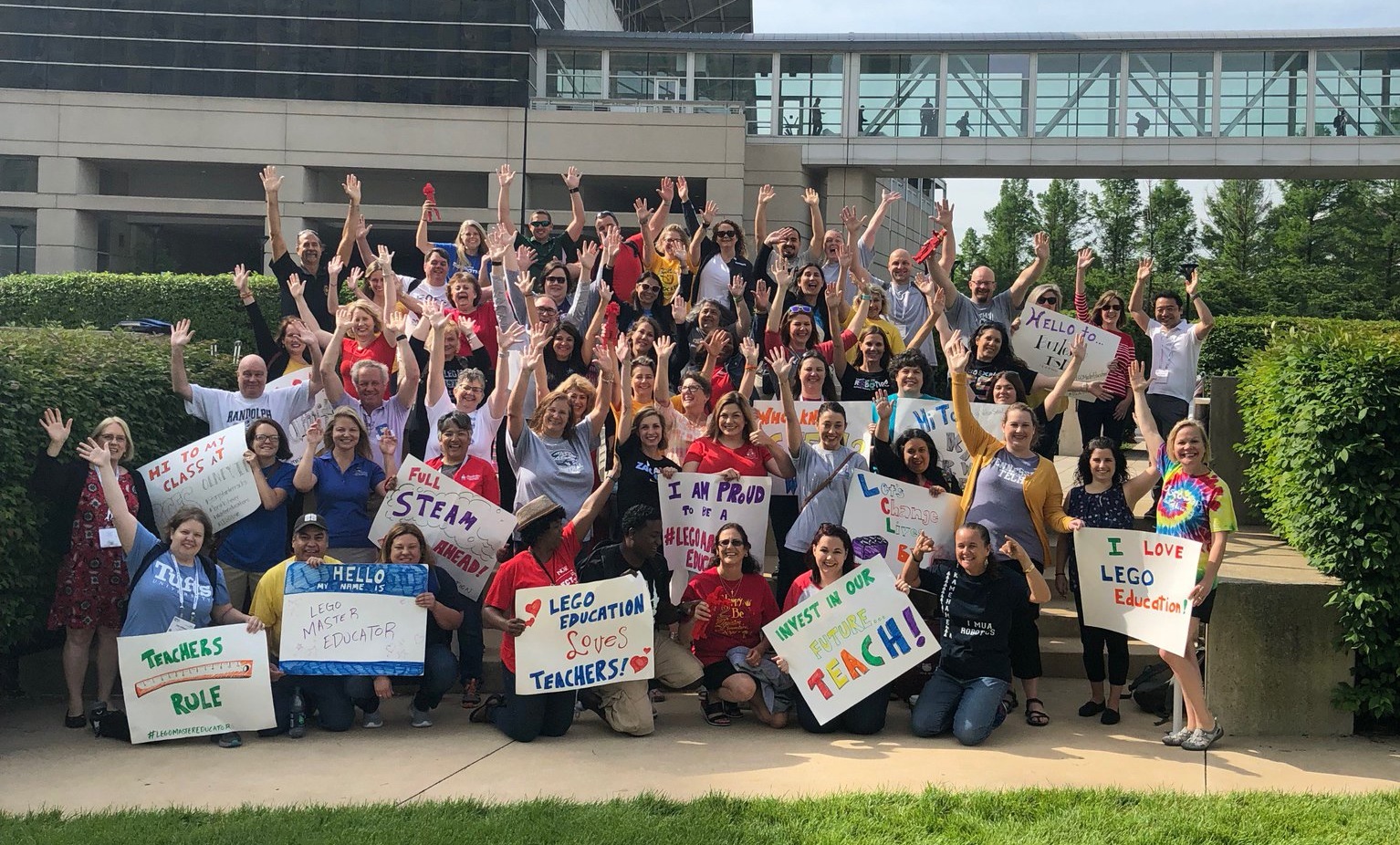 Kareen Wilkinson and other LEGO Education Master Educators
LEGO Education Master Educators will be invited to provide valuable feedback to LEGO Education solutions and programs to help evolve hands-on learning in schools. In addition, LEGO Education Master Educators are recognized as experts in hands-on learning and are invited to participate in LEGO Education Master Educator activities and gatherings. Today, the program is open to educators in the U.S and throughout the year it will expand to even more countries, allowing educators around the world to share their best practices and stories of teaching with LEGO Education solutions.
The LEGO Education Master Educator program is a voluntary ambassador program. Master Educators do not receive monetary compensation from LEGO Education for their participation in the program.
# # #

About LEGO Education
From early learning to middle school and beyond, LEGO Education provides hands-on learning solutions that engage every student's natural curiosity and helps them develop the skills and confidence they'll need in the future.
LEGO and the LEGO logo are trademarks and/or copyrights of the LEGO Group. ©2018 The LEGO Group. All rights reserved.