Be Curious Discover More
---
with LEGO Education Preschool
The Importance of STEAM in Early Learning
Children naturally use their curiosity and instincts to explore, experiment, observe, and play. They are constantly exploring the world around them, testing and experimenting and thinking like small scientists - what happens with the LEGO bricks, the paper or the leaves, will they float or sink? What happens if I roll the car down the ramp? What if I use a ball instead? How can I make a chain reaction? These types of skills lay the foundation for the development of children's Science, Technology, Engineering, Arts and Math (STEAM) skills.
LEGO® Education is excited to announce our newest solution for early learners! STEAM Park is designed to spark children's natural curiosity and interest within the learning areas of Science, Technology, Engineering, Arts, and Math (STEAM).
The concepts of STEAM are introduced through hands-on learning experiences with LEGO® DUPLO® bricks. Using an amusement park as the theme, this set will instantly engage your preschool class in a familiar way.
Welcome to STEAM Park!
Learning STEAM Through Play
STEAM Park builds on every child's natural curiosity and desire to create, explore, and investigate the world of early science, technology, engineering, art, and math (STEAM) through creative play. With every trip to STEAM Park, children grow their understanding of gears, motion, measurement, and solving problems together in a fun and engaging way.
Cause and effect
Observing and describing
Problem solving
Role play and collaboration
Shop steam park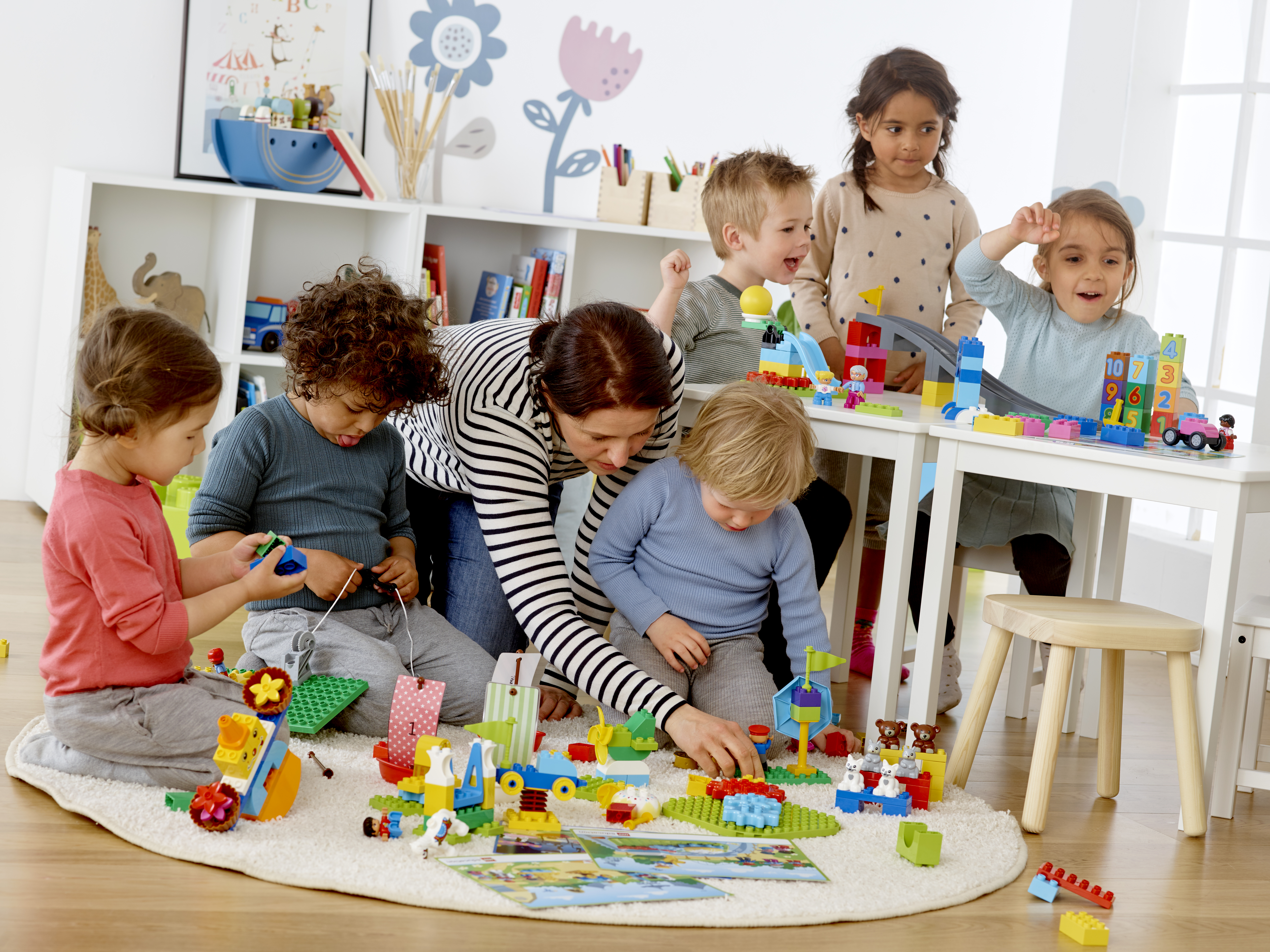 Explore the STEAM Park Teacher Guide
---
The STEAM Park solution includes a Teacher Guide with 8 Lessons and supporting tips to easily get started in your classroom. The STEAM Park Teacher Guide is correlated to the science, math, and technology guidelines from the National Association for the Education of Young Children (NAEYC).
VIEW AND DOWNLOAD TEACHER GUIDE
Additional Support for STEAM Park
Our students are obsessed! The set is officially the favorite material in the classroom. I have loved the lessons and the more we have done, the more in depth I see the kids getting with their independent exploration.
---
Kate Leis
Preschool teacher, USA
Explore solutions by learning area