Let's Prepare
We will now guide you through some steps to prepare your EV3 core set for your first activity.
If you are starting with a brand new set, these steps can take up to 60 minutes.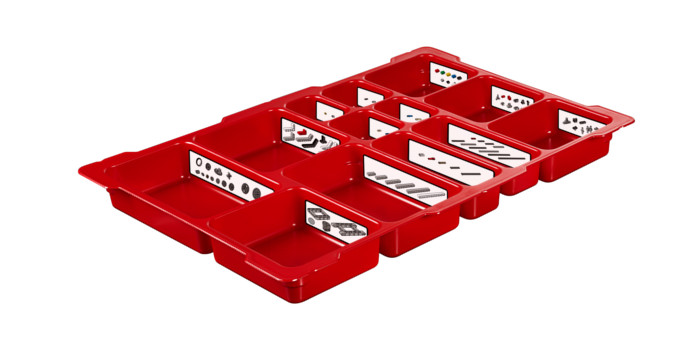 Apply the Stickers
Apply the stickers to the side of each sorting tray container to make sorting easier later on.
Sort the Set
Use the top card to guide you through sorting the smaller parts into the sorting tray.
Use the bottom card to guide you through arranging the larger parts, such as cables, motors, sensors, and charger in the bottom of the box.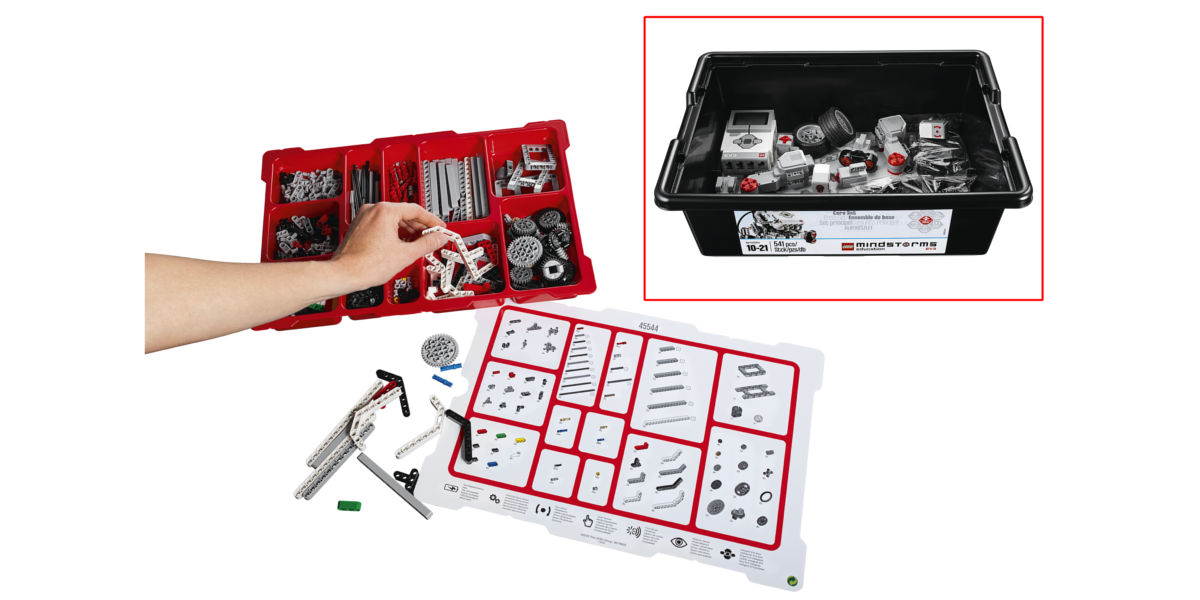 Insert the Battery
Find the EV3 Brick and the EV3 Rechargeable Battery.
Remove the back cover of the EV3 Brick.
Save the cover, you will need it if you ever want to use AA batteries.
Insert the Rechargeable Battery into the EV3 Brick.
Power on Your EV3 Brick
Make sure your EV3 Brick is working.
Power it on by pressing the Center Button.
Make sure the battery is fully charged before using your EV3 Brick.
Use the charger cable to charge it.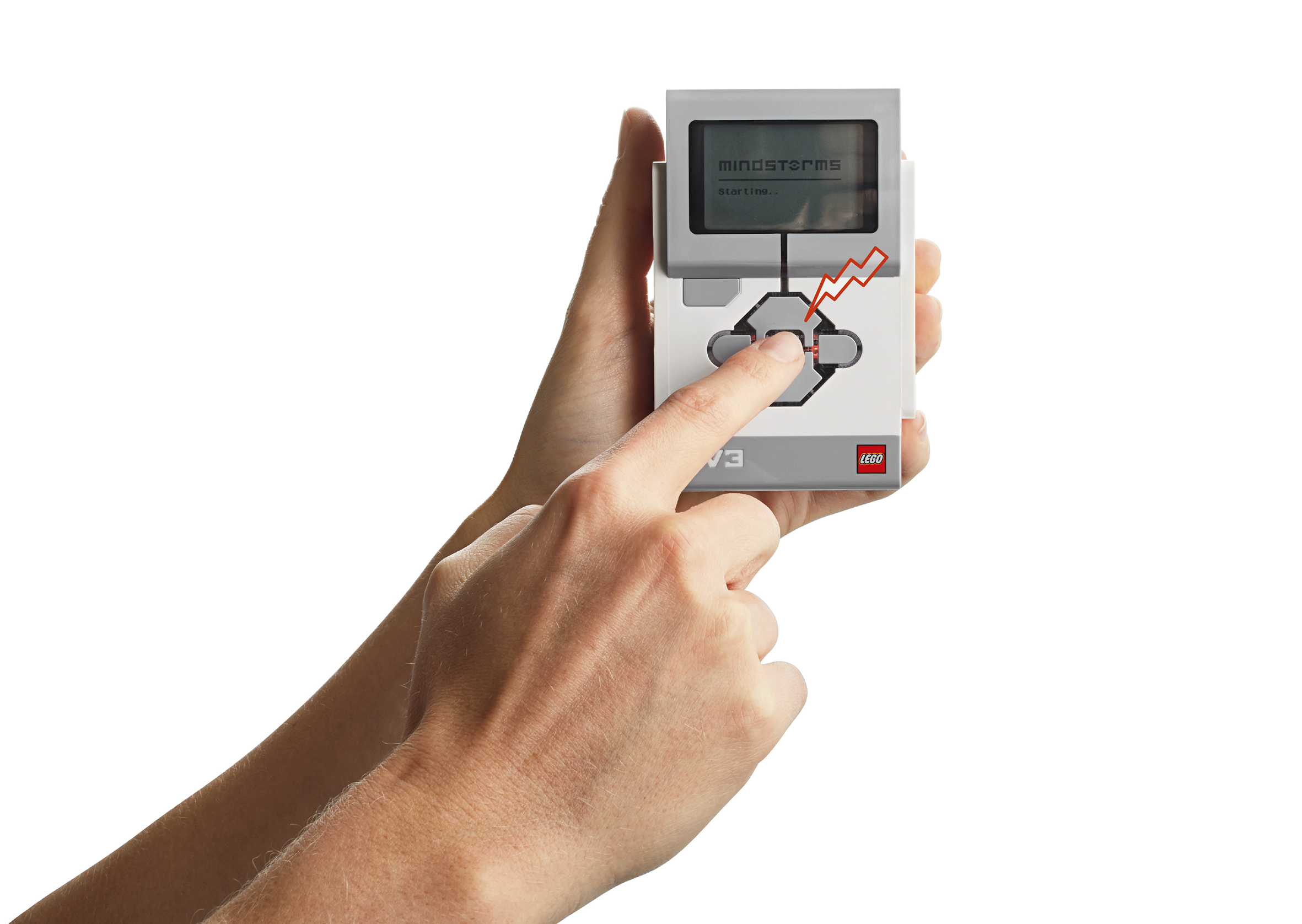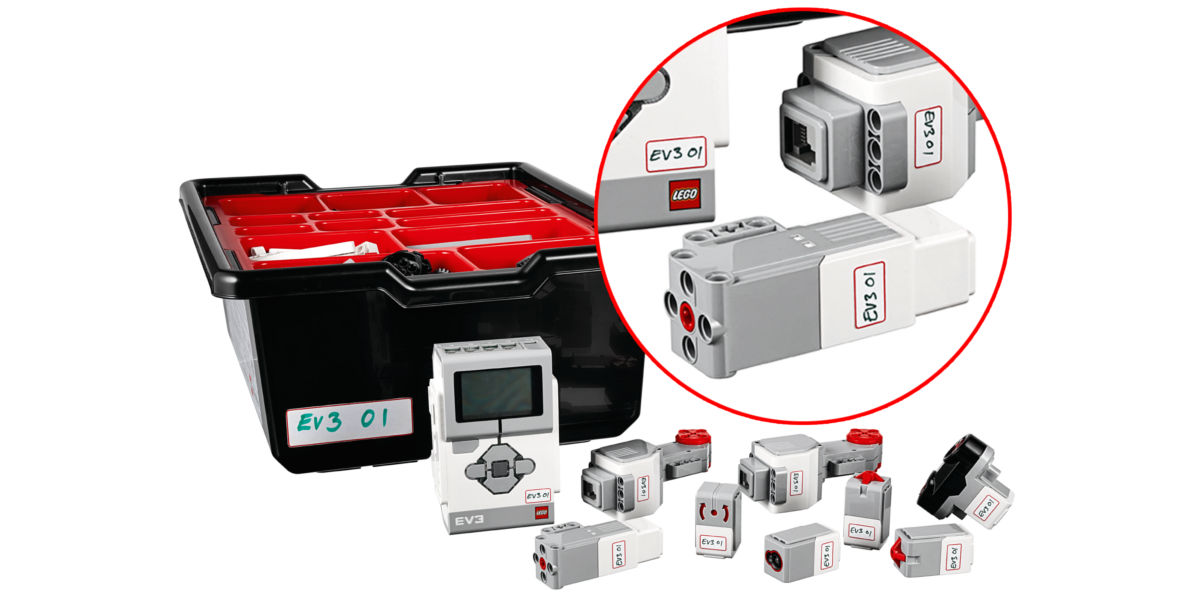 Label Your Box and Its Parts
Label each box with numbers or name.
Use the stickers provided to label all of your set's electronic parts in the same way that you labeled your box.
This will help you to keep track of your set.
Rename Your EV3 Brick
"EV3" is the default name for all EV3 Bricks.
Before starting a lesson, you should change the name of your EV3 Brick to something unique (e.g., EV3-1).
Giving each EV3 Brick a unique name simplifies the connection process when many EV3 Bricks are being used in the same room.
Watch the video to see how to rename your EV3 Brick.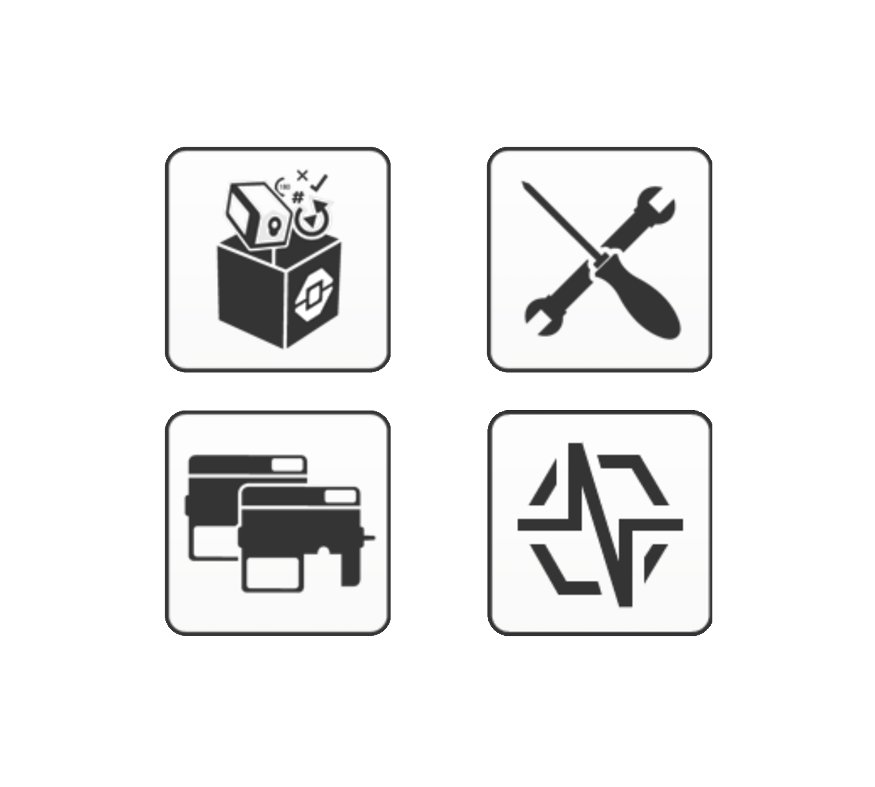 Need Help?
If you need help while working with EV3, you can access online help anytime through the main menu in the software:
Help > Show EV3 Help.
Take a moment to browse.
That's It
Your EV3 Core Set and EV3 Brick should be ready to go!
Let's try it!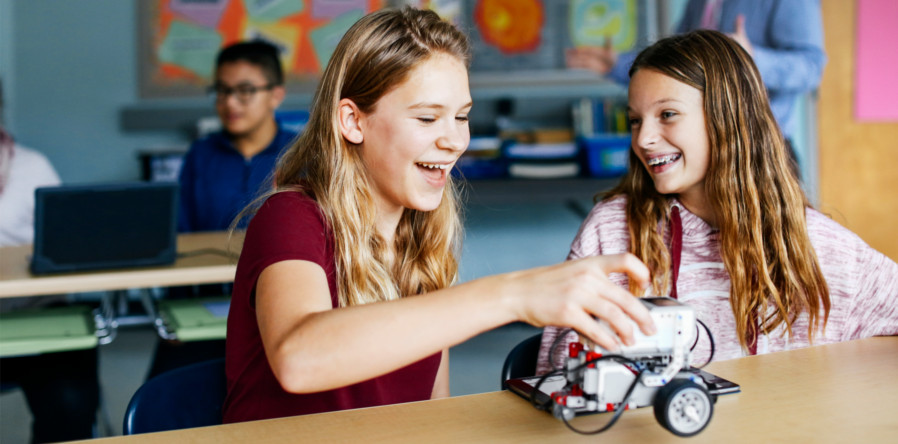 Let's Try It!
In this project, we will guide you through connecting your EV3 Brick, creating your first program, and controlling a Large Motor, a Touch Sensor, and a Color Sensor.
Turn on Your EV3 Brick
Power on your EV3 Brick by pressing the Center Button.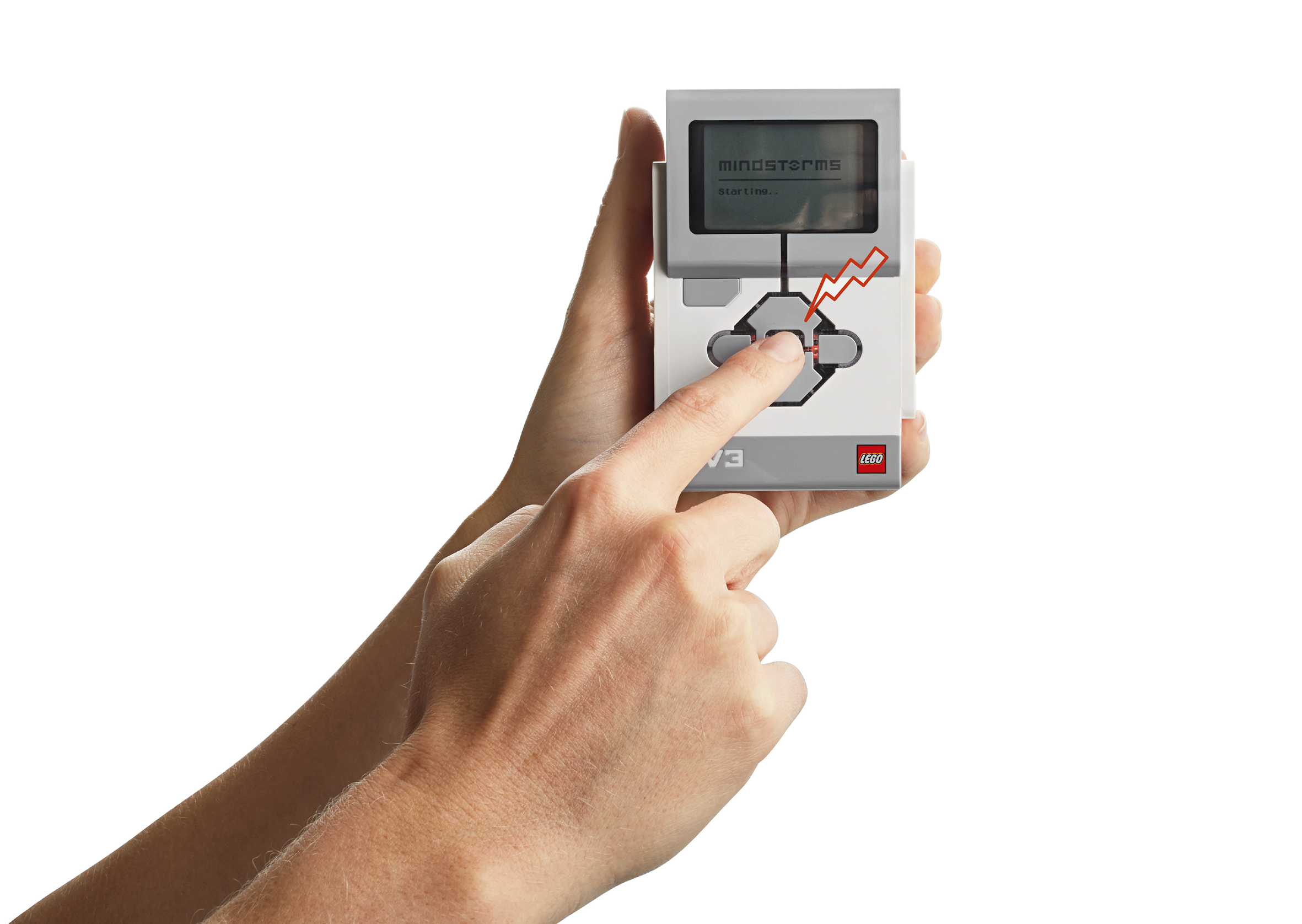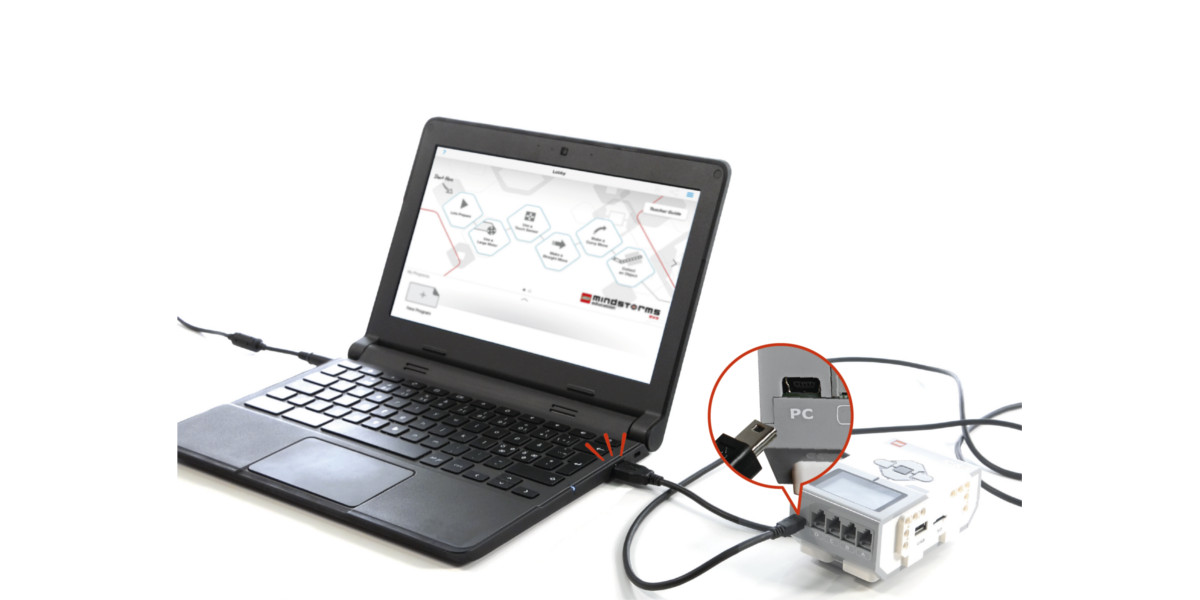 Connect Your EV3 Brick to Your Device
Use the USB Cable to connect your EV3 Brick to your device.
Create and Run Your First Program
1. Create the program as shown by dragging the Display Block and the Sound Block from the Programming Palette to the Programming Canvas.
2. Press the Download and Run button within the software, as shown in the illustration, to download and run the program on your EV3 Brick.
Note:
Click here for help and more information about the programming blocks.