Simple & Powered Machines Introduction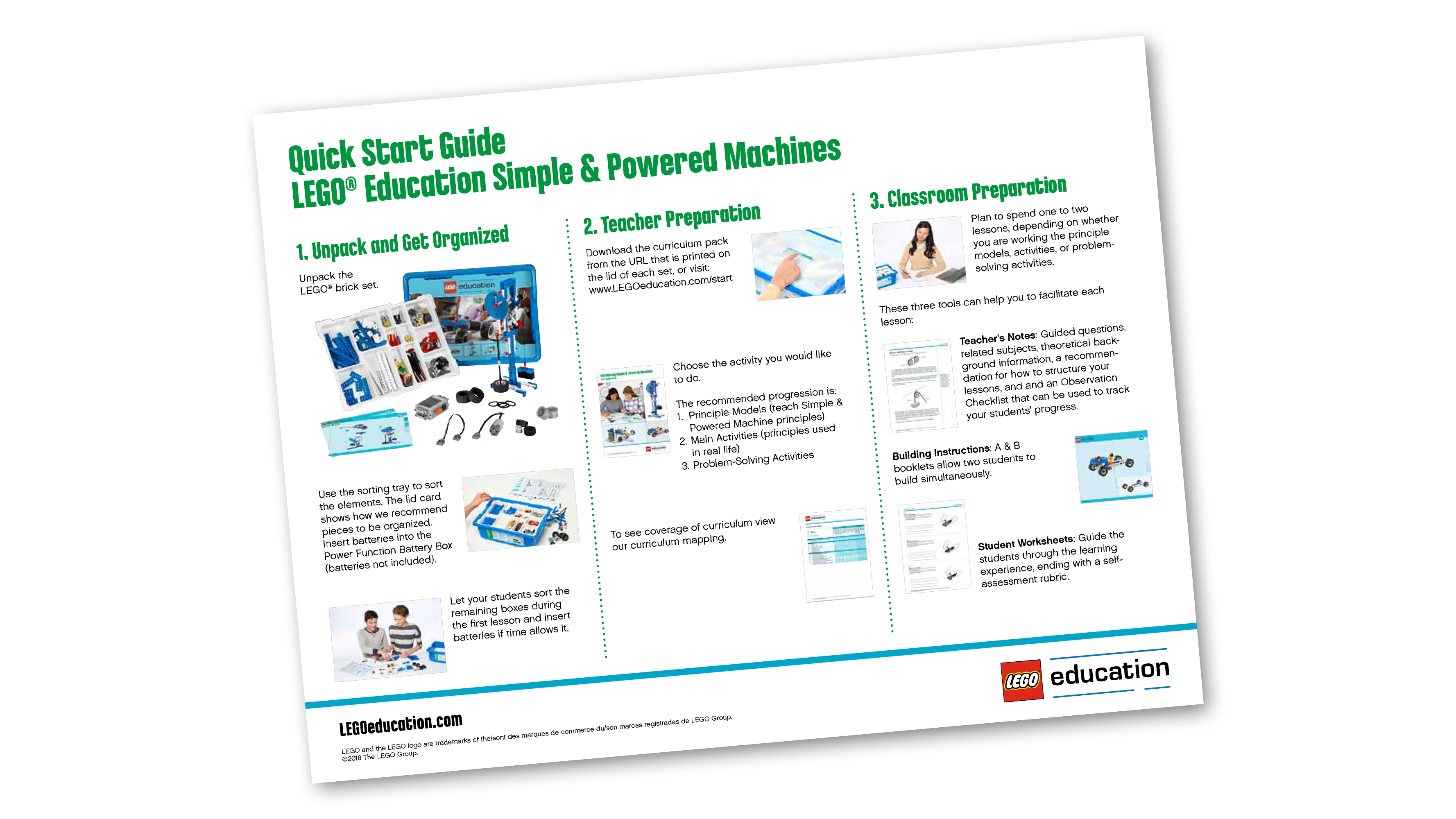 Print our quick step guide
We have gathered teacher recommendations in a simple 3 step guide for you to print and use as a reference.
Get the step-by-step guide (pdf)
Download Machines & Mechanisms Resources For Free
Many LEGO Education products require curriculum to get a succesful start in the classroom. You can now download and explore Machines & Mechanisms Resources for free at any time.
How to start your first lesson
We suggest starting with the Freewheeler activity. Find activity structure and teaching material in
My First Lesson Guide
.
VIEW MY FIRST LESSON GUIDE (PDF)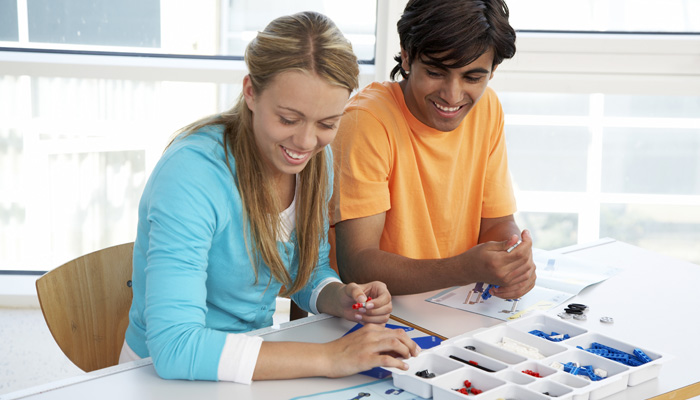 Classroom Management Tips
Here you find information about how to get organized before,during and after class.
GET THE TEACHER TIPS (PDF)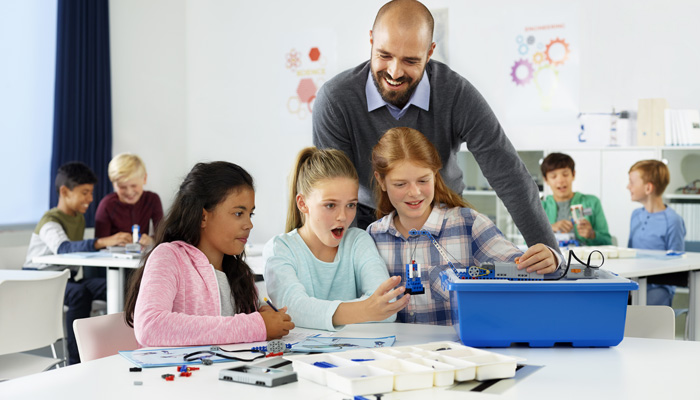 New Curriculum Pack for MAKER
Let us guide you through the process that will enable your students to have a good time while making and presenting their creative ideas.
GET FREE MAKER ACTIVITIES (PDF)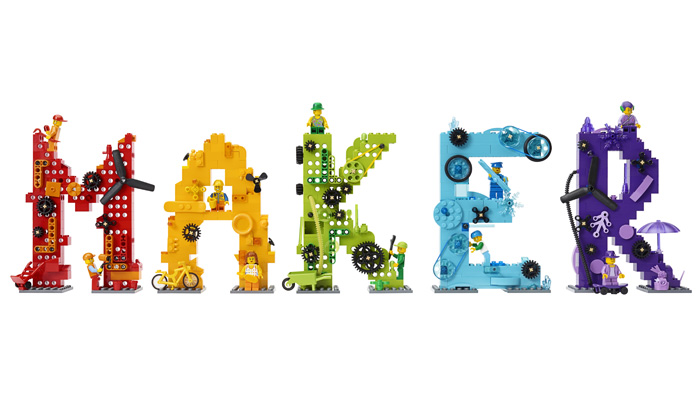 Further support
Get the right solution
Visit our online shop and find the solution that fit your needs. Start planning your first lesson using the guides presented above, and prepare for some fun and engaging Machines & Mechanisms activities in your classroom.
Teacher training & support
To help ensure that you successfully implement and use Machines & Mechanisms in your classroom, we offer face-to-face professional development and training. Training is facilitated at your school by a LEGO® Education Academy Certified Teacher Trainer.