Introduction to Robotics Lesson Plan
The Introduction to Robotics Lesson Plan provides beginning lesson plans for implementing LEGO® MINDSTORMS® Education EV3 Software in the classroom. Each lesson and challenge will give you the help you need to prepare, run, and assess MINDSTORMS in your classroom. The lessons are designed to grow students' abilities to program their robots and investigate how sensors work. The challenges then provide a way for students to apply their learning to a more open ended task. It is up to you to select which, as well as how many of the provided extra tasks and challenges you want to use in your class.
What's in the Introductory Lesson Plans?
Lesson 1 – Building and Setup
Lesson 2 – Curved Move
Lesson 3 – Move Object
Lesson 4 – Stop at Object
Lesson 5 – Stop at Angle
Lesson 6 – Stop at Line
Lesson 7 – Switch
Master Challenge 1 – The turntable Challenge
Master Challenge 2 – The LEGO Factory Robot Challenge
Design Brief Challenges
Assessments
Where do I find the Introductory Lesson Plans?
The Introductory Lesson Plan can be found in the Lobby under Teacher Support when you open your MINDSTORMS Software on your PC.
Additional Materials Needed
To complete the Lesson Plan, the following additional material will be needed:
Different-colored sticky tape or paper (at least black, blue, gray, and one other color),
Large sheets of paper, objects of different shapes and sizes, protractors, measuring tape (minimum length 1 m), and markers.
User Guide (English US):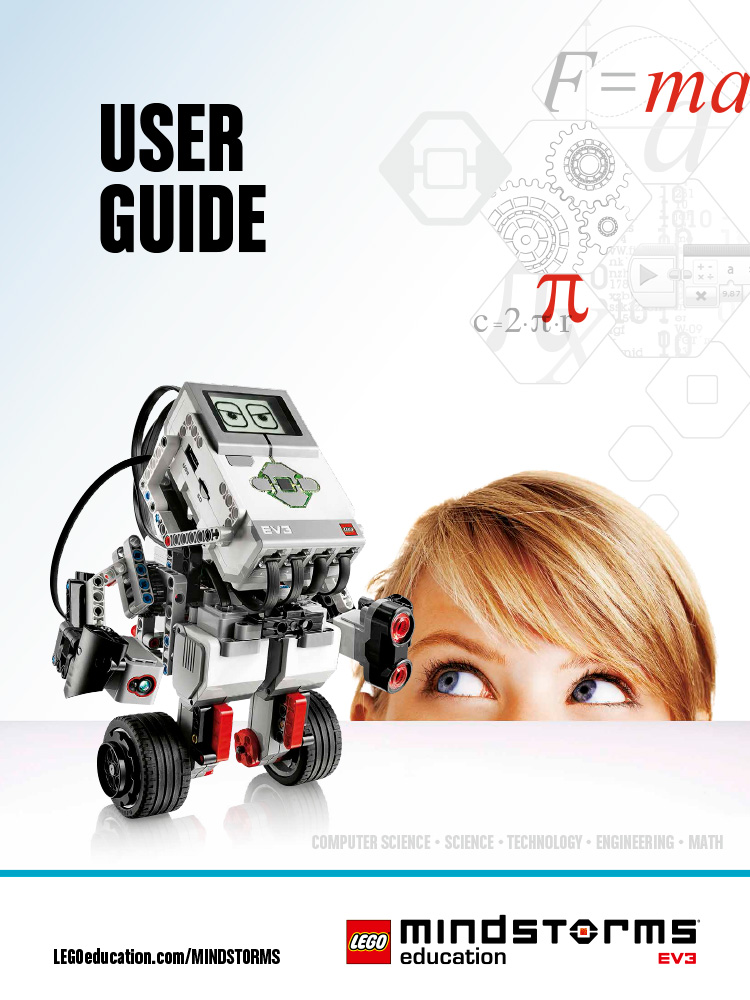 Other languages (PDFs):