LEGO® Education
Tubes by LEGO® Education
45026
Per 1 studenti
LEGO® Education Tubes lets children explore a world of fantasy animals and other creative builds – made from Tubes!
Using a colorful collection of unique tube elements, LEGO® DUPLO® bricks, balls, doors and baskets, and 6 building inspiration cards, kids can create an egg-laying hen, dragon, little pooping larva and more.
Tubes develops children's 21st century skills, such as problem-solving, collaboration and fine motor skills, while introducing them to cause and effect, symmetry and 3D shape recognition.
This fun Early Learning set for preschoolers also includes a Getting Started card containing 5 simple ideas to inspire playful learning with Tubes in the classroom.
Looking for a Way to Provide Home Learning Activities for Children of All Ages?
Hands-On Learning
Whether they're in the classroom or the living room children have big imaginations, innate curiosity, and a desire to explore and take risks. All you need are the resources to tap into them. LEGO® Education wants to help. Hands-on learning provides a medium for building ideas and models while practicing important skills such as communication, collaboration, critical thinking and creativity.
Resources
40 Years of LEGO® Education
For more than 40 years, LEGO® Education has been developing educational solutions based on a well-established educational theory that children learn best and remember more through hands-on experiences. Our products aren't toys - instead home use of LEGO Education Learning Resources is intended to be a highly rewarding education experience that supplements locally applicable curriculum needs.
Shop
Build Confidence in Learning
LEGO® Education offers pre and post-sale support to ensure LEGO Education resources are used as effectively as possible in a learning environment. Contact our Customer Services team.
Customer Services
All In One Box
All In One Box
Inspire early learners to develop their 21st century skills as they explore a world of fun animals made from tubes and other colorful LEGO® DUPLO® elements.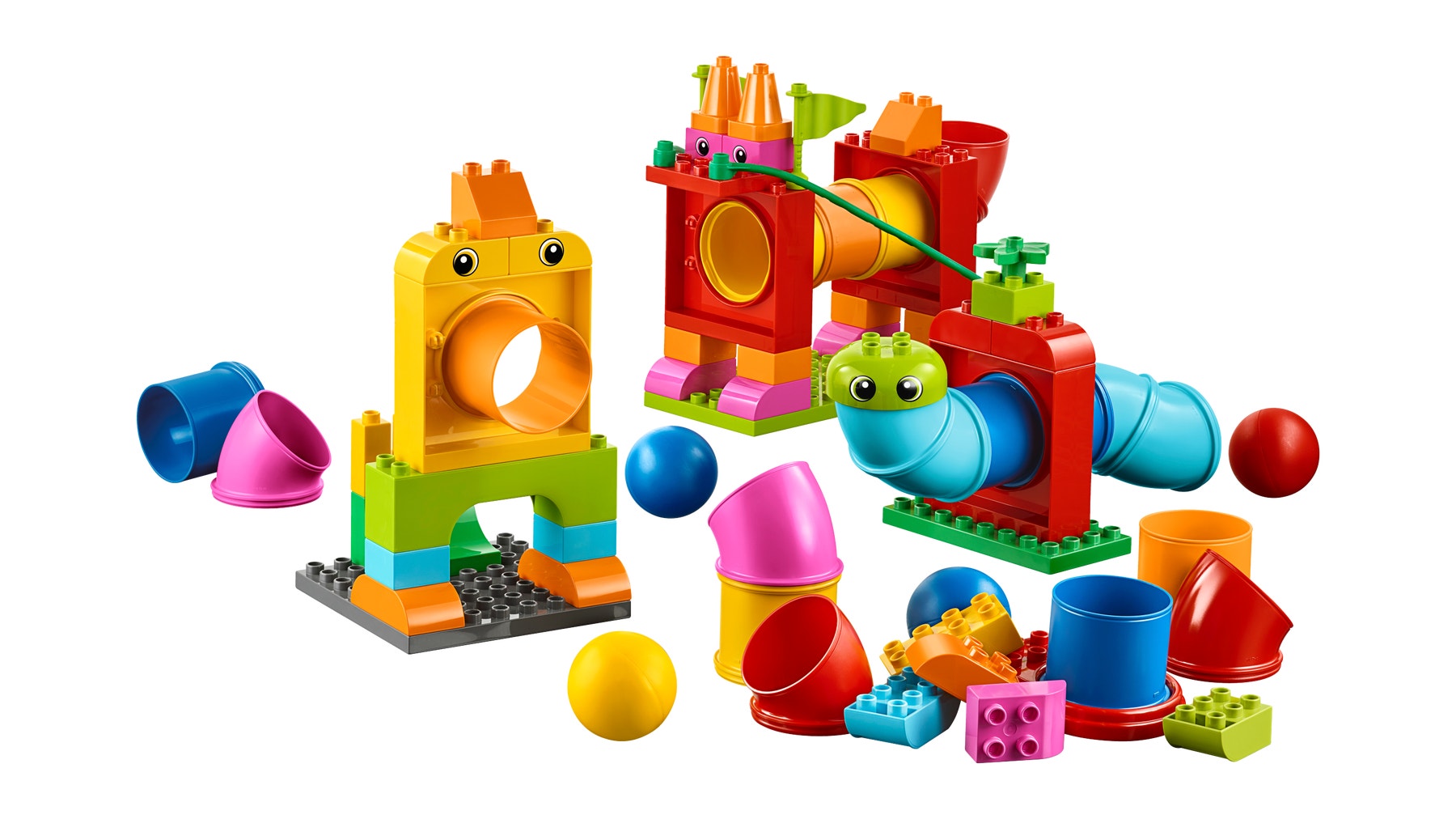 More Early Learning Products
Explore More Early Learning Products