LEGO® Education
People by LEGO® Education
45030

Vind een verdeler
Voor 1 leerlingen
This 44-piece set includes 26 LEGO DUPLO® figures, ranging from family members, like children, parents and grandparents, to occupations, such as doctor, police officer, chef and teacher.
Accessory elements, like a camera, hairbrush, guitar, suitcase and a wheelchair, encourage children to role-play people-based scenarios and talk about gender, age, relationships and what makes people different.
A Getting Started card with 5 playful learning ideas is also included to help teachers get the very most out of classroom activities.
All In One Box
All In One Box
Let preschoolers explore the people that make up families, communities and cultures with LEGO® DUPLO® figures, accessory elements and playful learning ideas.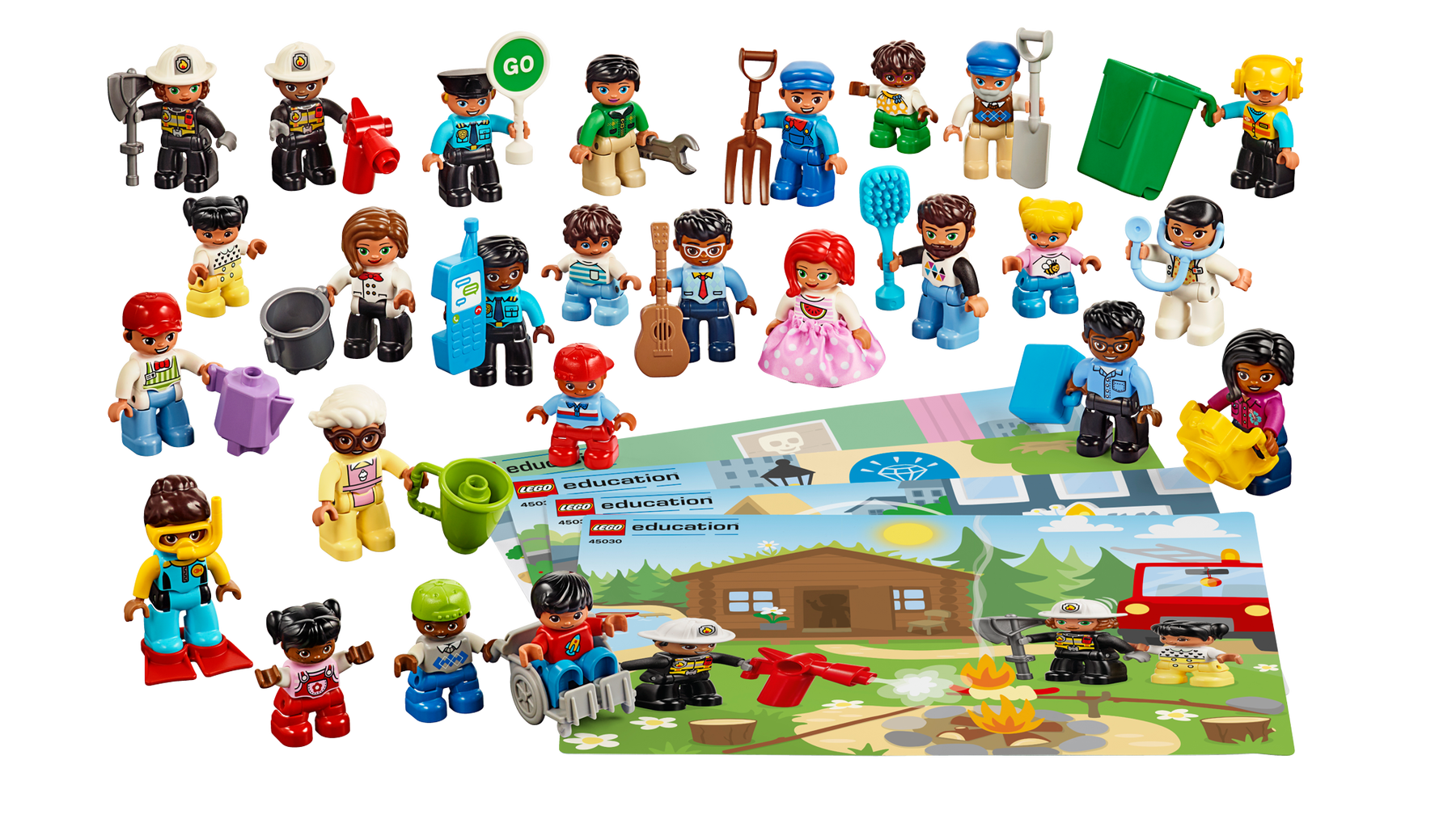 Teacher Resources
Professional Development
LEGO Education courses provide teachers the opportunity to experience lessons from a student's perspective, master classroom management, and explore best practices in classroom implementation. Courses support ongoing teacher training and development needs.
Learn more
Start
After you purchase your solution, getting started is easy! This is where you will be guided on how to start using your solution in the classroom.
Get started
Resources
We have everything from FAQs, teacher guides, software and videos that will provide what you need to get the most out of our solutions for your students.
Find Resources
Grants
Our staff has robust knowledge surrounding grants and federal funding opportunities and has supported partners through the brainstorming, solutioning, writing, editing, and feedback process of both discretionary grants and entitlements.
More Early Learning Products
Explore More Early Learning Products