LEGO® Education
People by LEGO® Education
45030

Dla 1 uczniów
This 44-piece set includes 26 LEGO DUPLO® figures, ranging from family members, like children, parents and grandparents, to occupations, such as doctor, police officer, chef and teacher.
Accessory elements, like a camera, hairbrush, guitar, suitcase and a wheelchair, encourage children to role-play people-based scenarios and talk about gender, age, relationships and what makes people different.
A Getting Started card with 5 playful learning ideas is also included to help teachers get the very most out of classroom activities.
All In One Box
All In One Box
Let preschoolers explore the people that make up families, communities and cultures with LEGO® DUPLO® figures, accessory elements and playful learning ideas.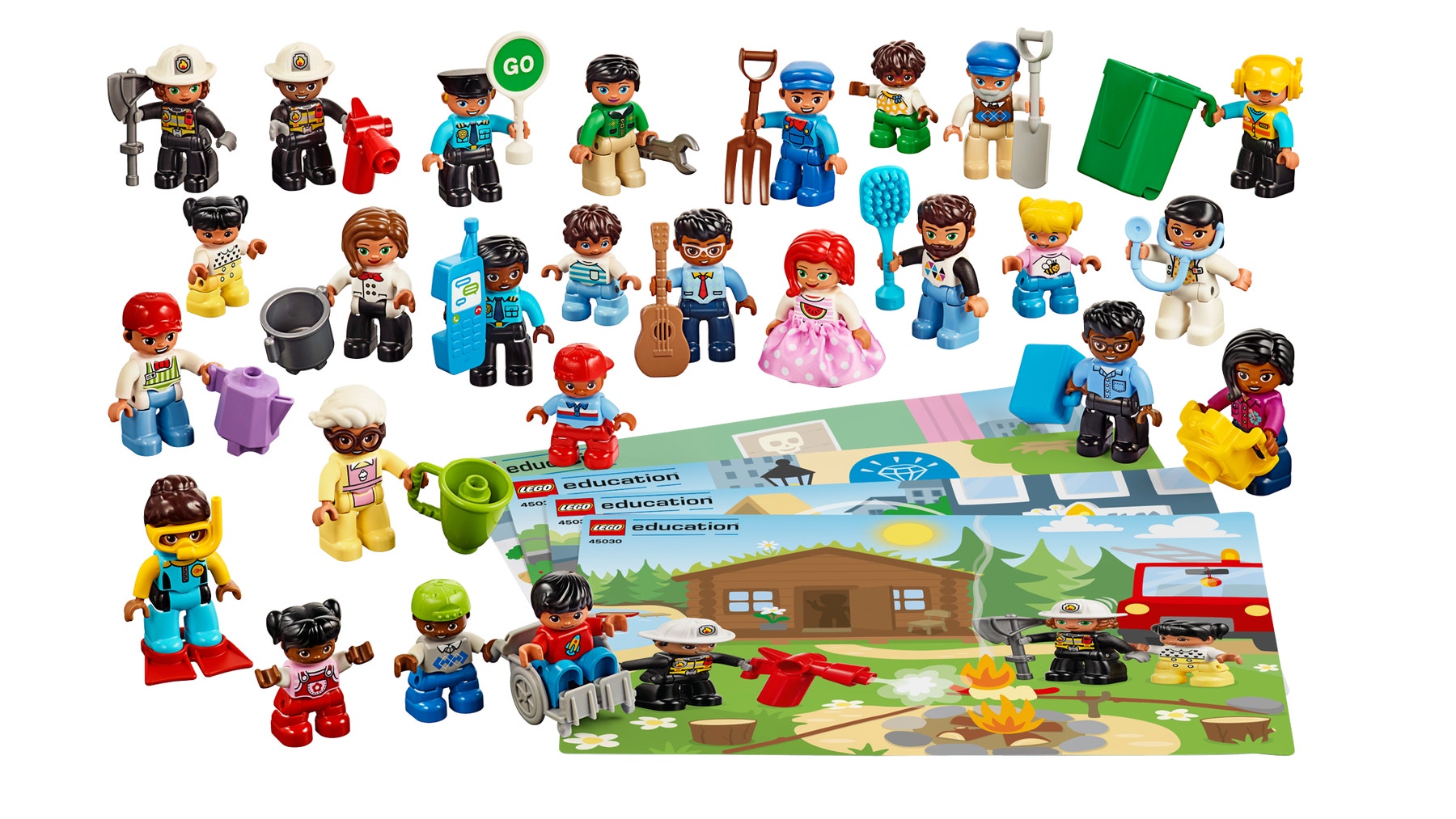 More Early Learning Products
Explore More Early Learning Products