LEGO® Education
Animals by LEGO® Education
45029
لطلابٍ عددهم 1
This Early Learning set comes with 90 LEGO DUPLO® elements, including 40 wild animals, farm animals and pets, plus 4 double-sided building inspiration cards depicting 8 different habitats, to help children learn what animals need to survive and how they differ.
A Getting Started card with 5 activity ideas is also included to promote children's 21st century skills, like social and emotional development and early math skills in a safe and playful learning environment.
All In One Box
All In One Box
Let early learners explore the world of animals with an inspiring collection of colorful LEGO® DUPLO® animal figures and accessory elements.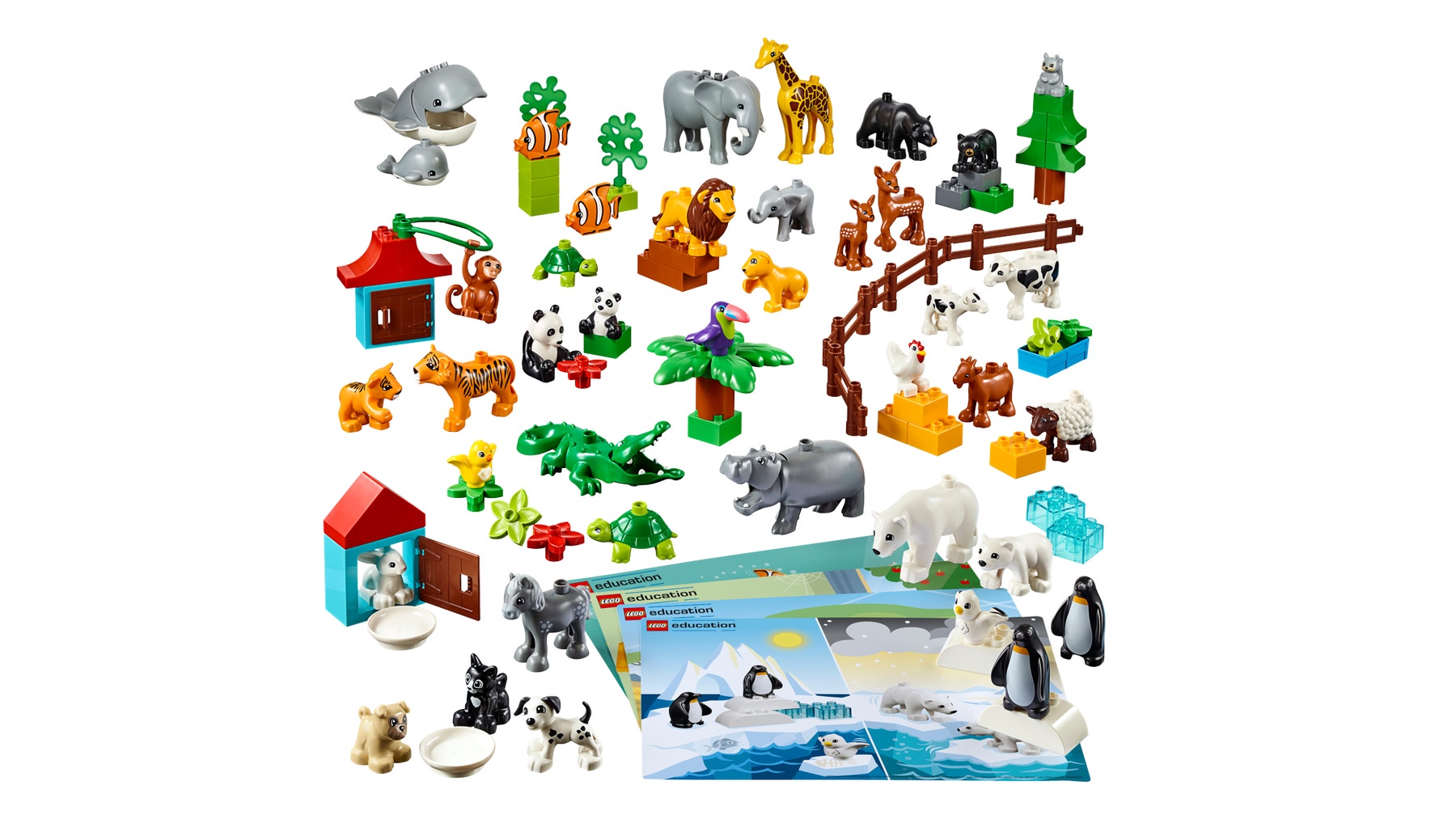 More Early Learning Products
Explore More Early Learning Products