01
Maria is excited! Today, she's going on a hiking adventure.
02
Maria wants to hike part of Spike Mountain.
03
Build a helicopter for Maria's adventure to Spike Mountain.
04 -BI
05
Here is your challenge: create the program that starts the helicopter.
06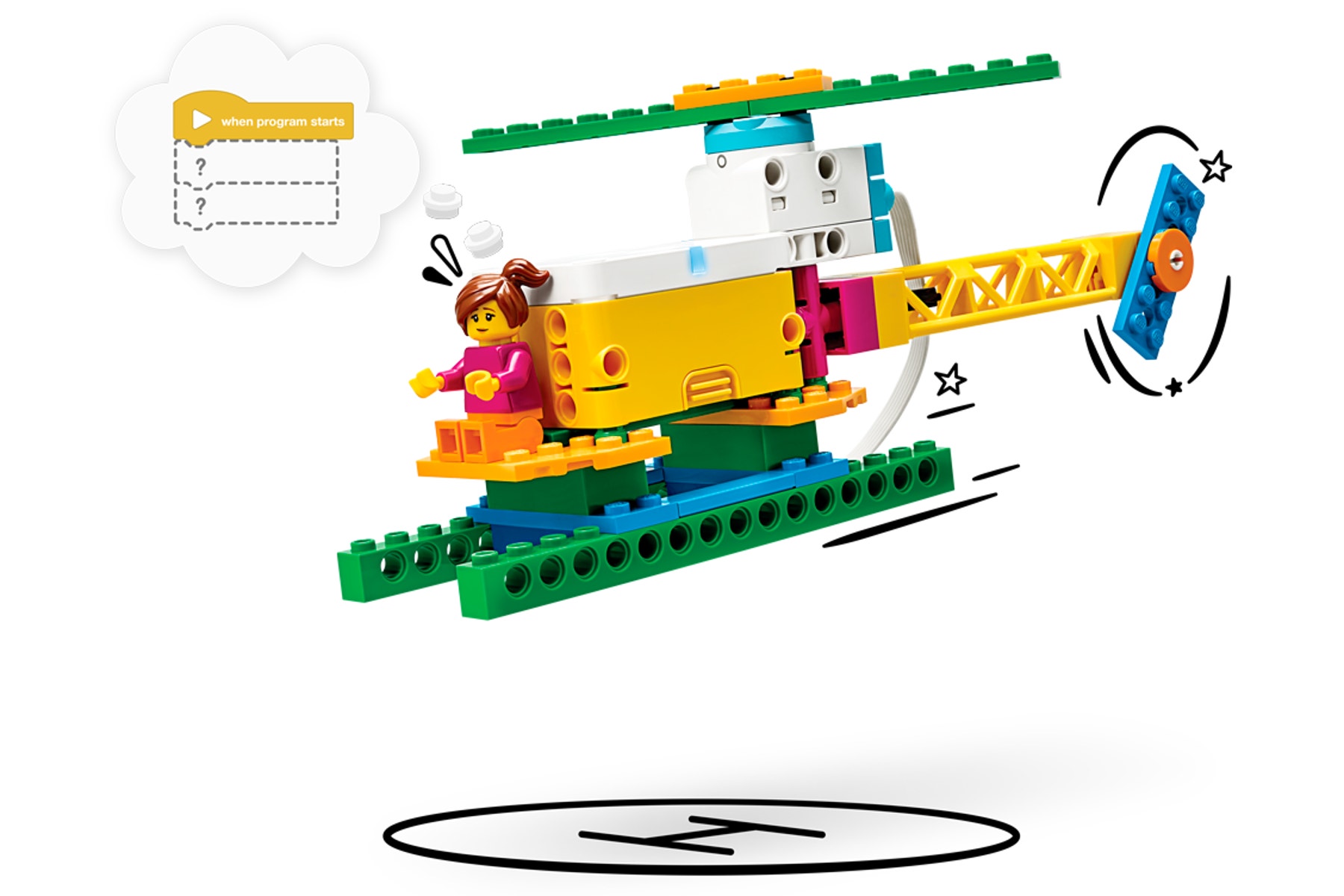 Create the program. It starts the helicopter.
07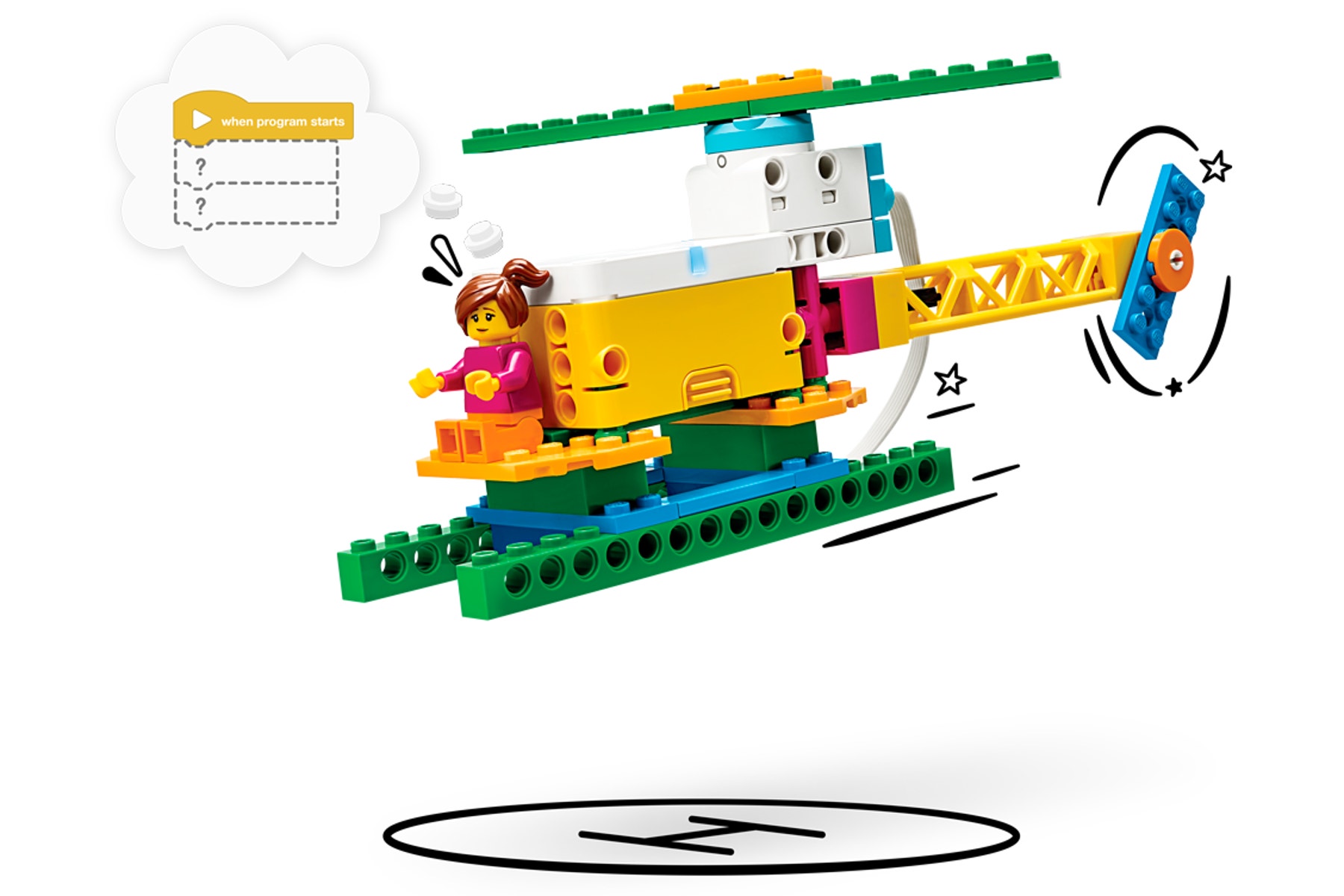 08
Create the program that makes the helicopter act differently when it's been tilted.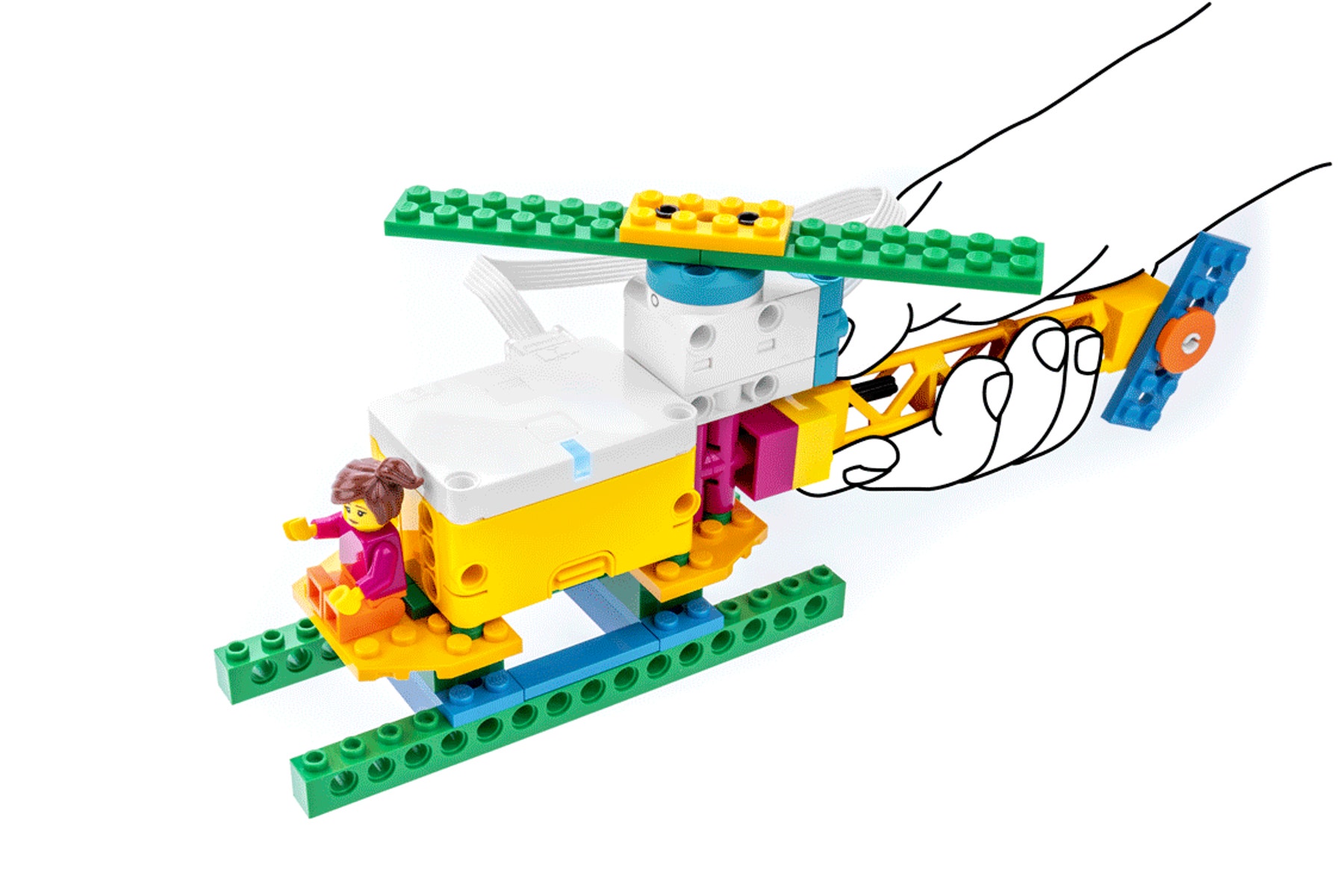 09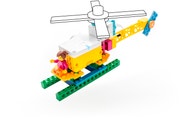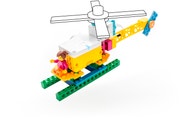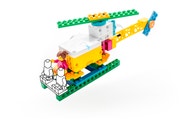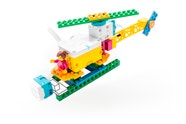 Upgrade the helicopter for Maria's next adventure.