MicroPython
Program in Python with EV3
You can now use your EV3 Brick to unleash the power of Python programming using MicroPython. Simply install the EV3 MicroPython image onto any micro SD card and boot up your EV3 Brick from it to start programming straight away. Switching back to the standard LEGO® MINDSTORMS® EV3 firmware is just as simple. We have also provided full documentation and sample API code to get you started.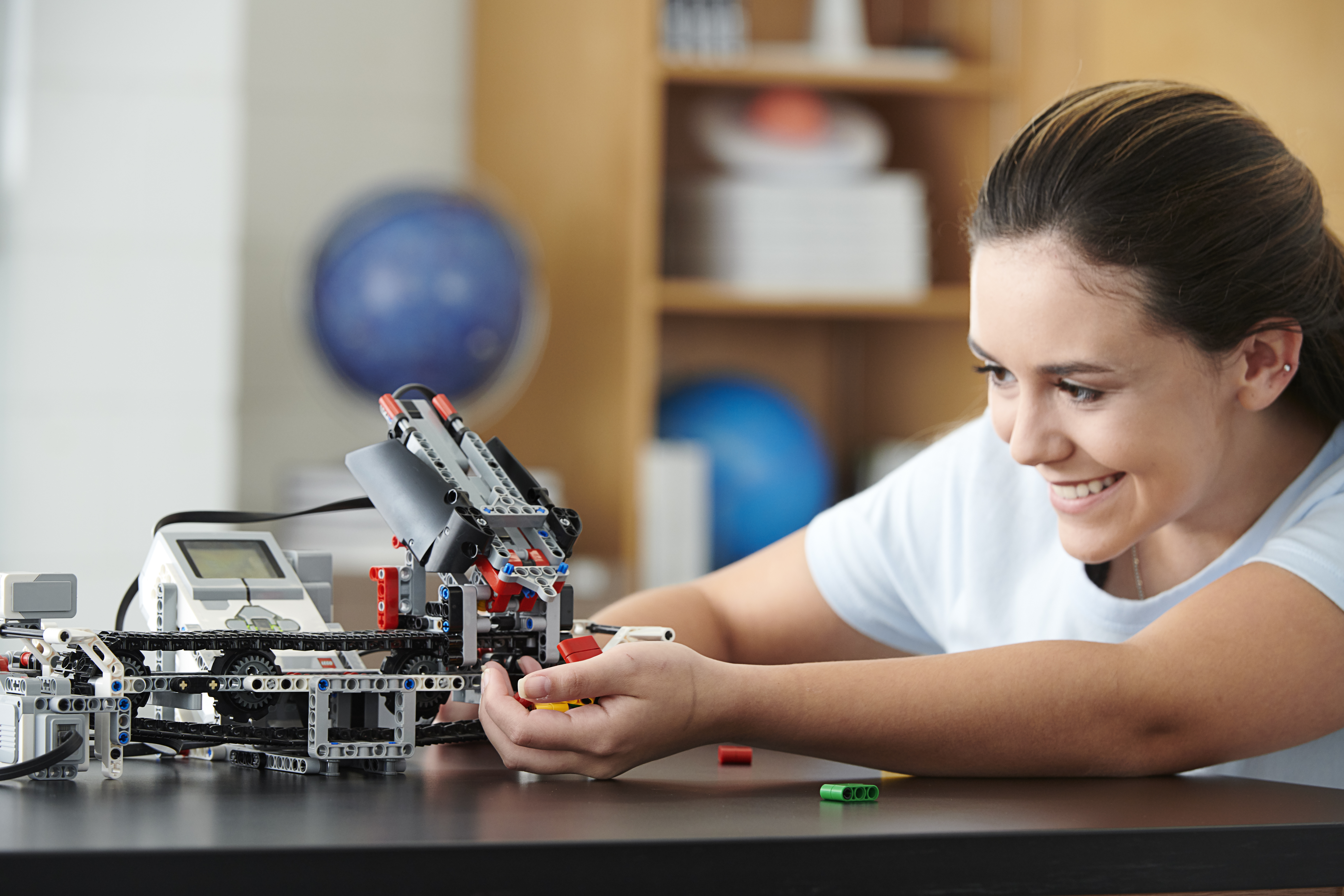 Download your MINDSTORMS software
If you have any LEGO MINDSTORMS Education EV3 product then you need to download this software. Includes teacher resources, a documentation tool, data logging, building instructions and tutorials.
Click here
to find out more about the different Windows 10 versions available.
eLearning
An online eLearning program providing 100+ self-paced video lessons. Taking you from complete beginner to classroom-ready, each of the 15 courses lasts approximately 90 minutes (including build time and activities).
Available language: US English.
Curriculum
In order to use the curriculum materials you need to have the LEGO MINDSTORMS Education EV3 software installed. These resources focus on students aged 10-16 with links to national curriculum standards. Includes student-ready resources, full teacher support, assessment tools, sample programs, and building instructions.