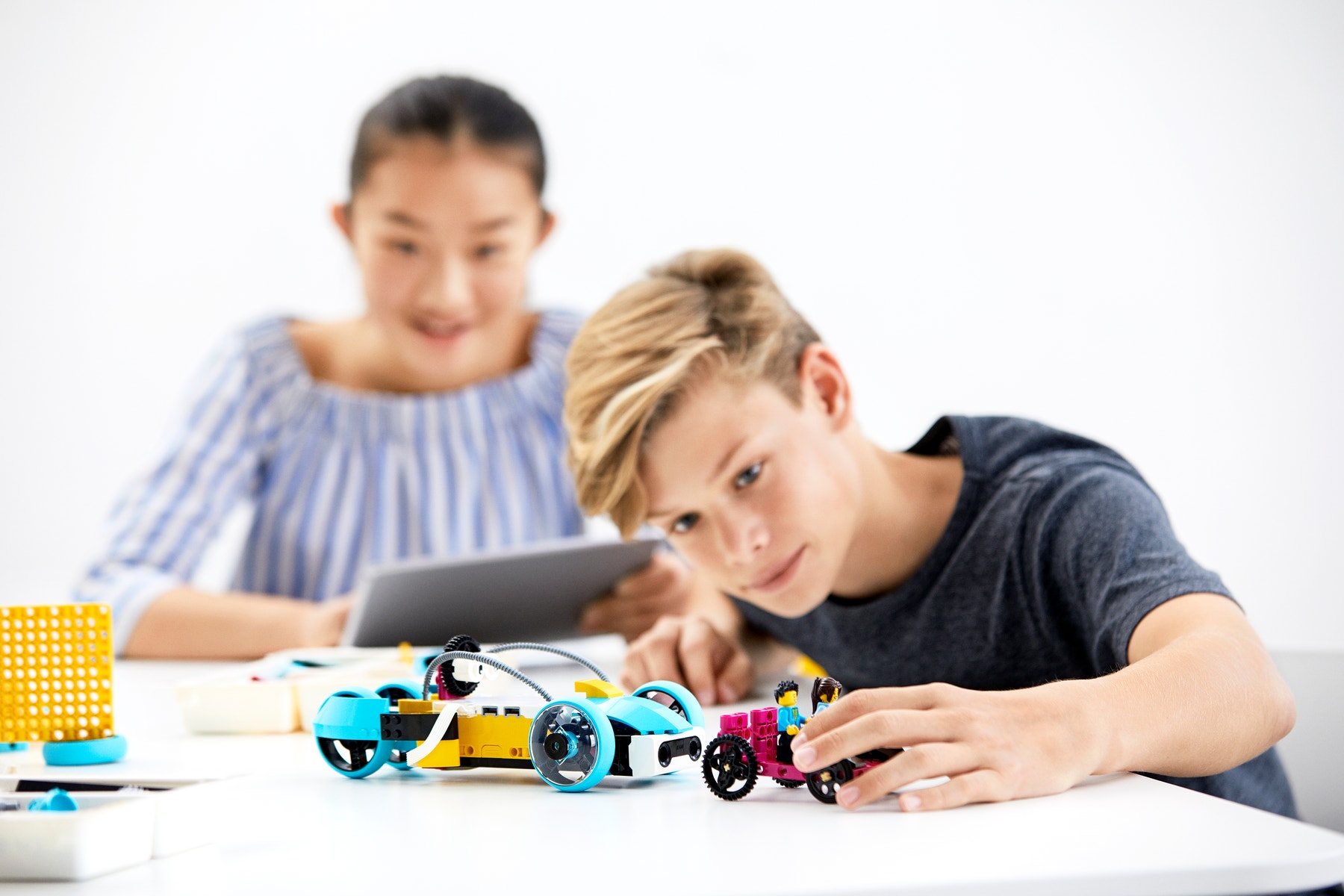 3rd party support - SPIKE™ Prime
LEGO® Education SPIKE™ Prime Compatibility
Raspberry Pi with LEGO® Education SPIKE™ Prime
LEGO® Education and Raspberry Pi work together to provide tools for students, teachers and makers all over the world to expand their creative digital skills and discover hands-on learning experiences.
Inspire your students to explore more advanced creations and continue to nurture their interest in STEAM learning by combining SPIKE Prime with Raspberry Pi (or other single board computing devices). The Maker Plate together with the Raspberry Pi Build HAT allows you to easily integrate Raspberry Pi computers into your SPIKE Prime creations.
Scratch with LEGO® Education SPIKE™ Prime
LEGO® Education has created open-ended Scratch projects with SPIKE™ Prime that offer virtual options for teachers and schools to engage all students while learning at a distance. These projects expose students to fundamental Scratch coding skills in a fun and engaging way which can serve as preparation for learning with the physical SPIKE Prime set and app. To exemplify how the projects can be utilized and facilitated with students at school or at home, dedicated lesson plans are available on the LEGO Education Community site.
Try out Scratch projects with SPIKE Prime