LEGO® Education
Animals by LEGO® Education
45029

For 1 pupils
This Early Learning set comes with 90 LEGO DUPLO® elements, including 40 wild animals, farm animals and pets, plus 4 double-sided building inspiration cards depicting 8 different habitats, to help children learn what animals need to survive and how they differ.
A Getting Started card with 5 activity ideas is also included to promote children's 21st century skills, like social and emotional development and early math skills in a safe and playful learning environment.
All In One Box
All In One Box
Let early learners explore the world of animals with an inspiring collection of colourful LEGO® DUPLO® animal figures and accessory elements.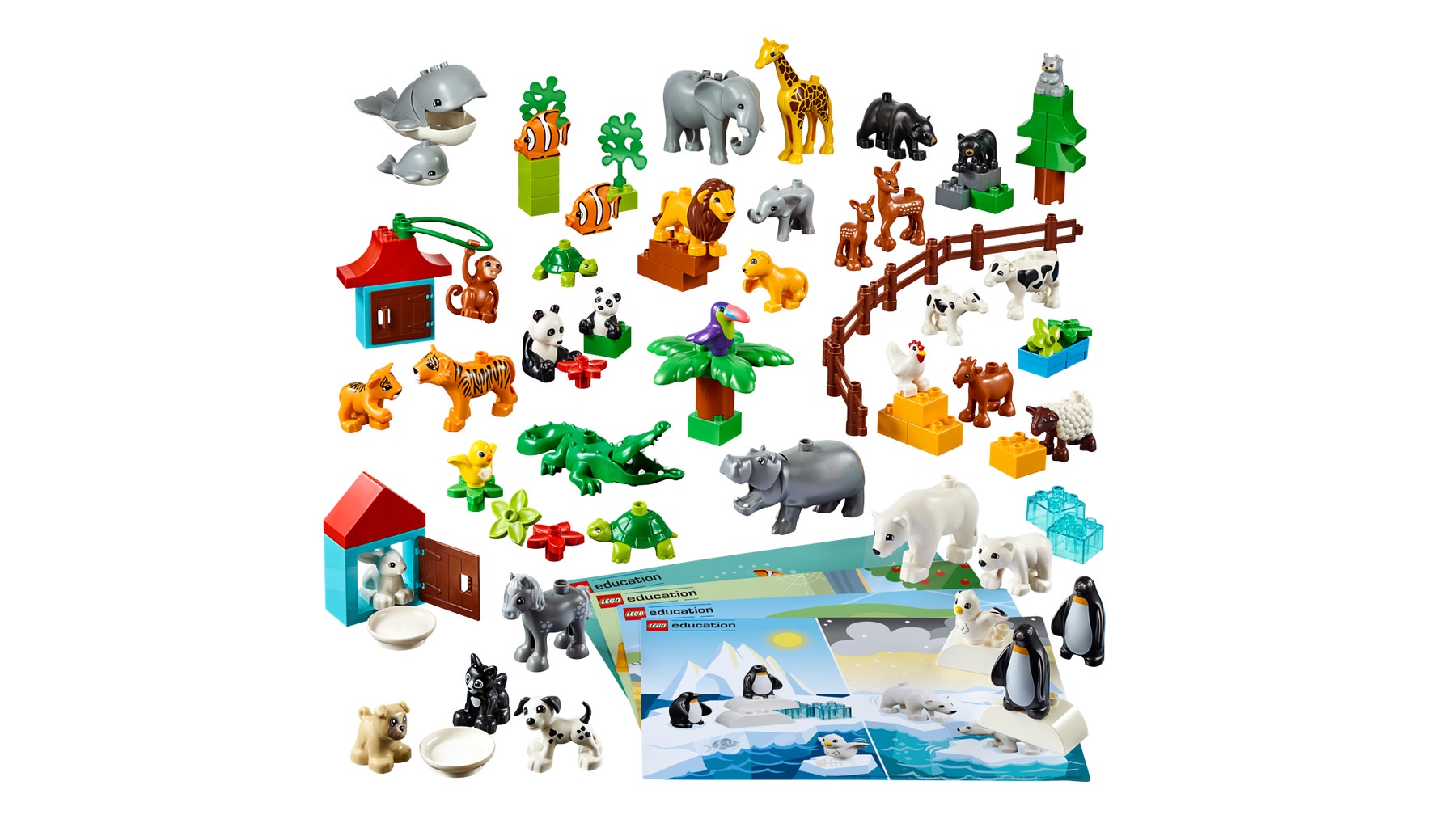 Teacher Resources
Start
After you purchase your solution, getting started is easy! This is where you will be guided on how to start using your solution in the classroom.
Get started
Resources
We have everything from FAQs, teacher guides, software and videos that will provide what you need to get the most out of our solutions for your students.
Find Resources
More Early Learning Products
Explore More Early Learning Products