LEGO® Education
BricQ Motion Prime
45400

For 2 pupils
10+ Hours of Learning
Standards-aligned experiences ready for class.
Resources
Find getting started, classroom activities & technical support.
564 Elements
Including bricks, gears & springs.
Teacher Training
Free, online self-guided learning to help technical competency & pedagogy.
Community
Learn & share with other teachers.
Discover Physical Science
An engaging introductory hands-on STEAM solution that encourages pupils to discover physical science in action.
LEGO® Education BricQ Motion Prime engages secondary school pupils in STEAM learning as they experiment with forces, motion and interactions within a sports context. Part of the LEGO® Learning System, BricQ Motion Prime helps foster an understanding of physical science by providing easy, hands-on learning experiences without the need for technology. Pupils will experience cool "aha" moments as they set bricks in motion.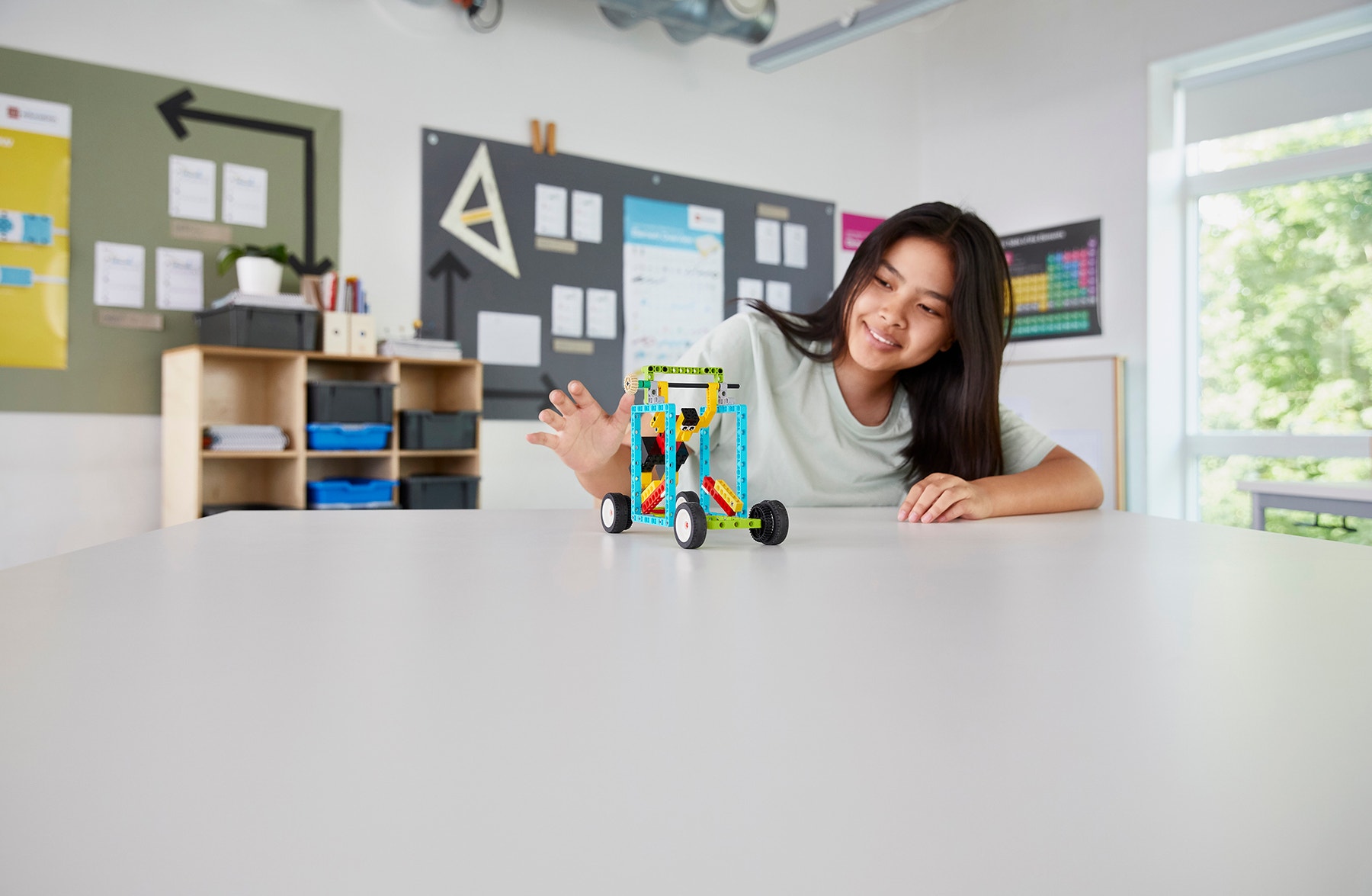 LEGO® Learning System
Interconnected Solutions that work Seamlessly Together
The LEGO® Learning System is an intuitive, inclusive, and highly adaptable hands-on learning system. It future-proofs pupils' skills, and makes them confident life-long learners by giving them unlimited possibilities for hands-on, playful STEAM learning. The easy-to-adopt LEGO® Learning System offers solutions that work with or without technology. Implement the full system at once or introduce individual solutions over time.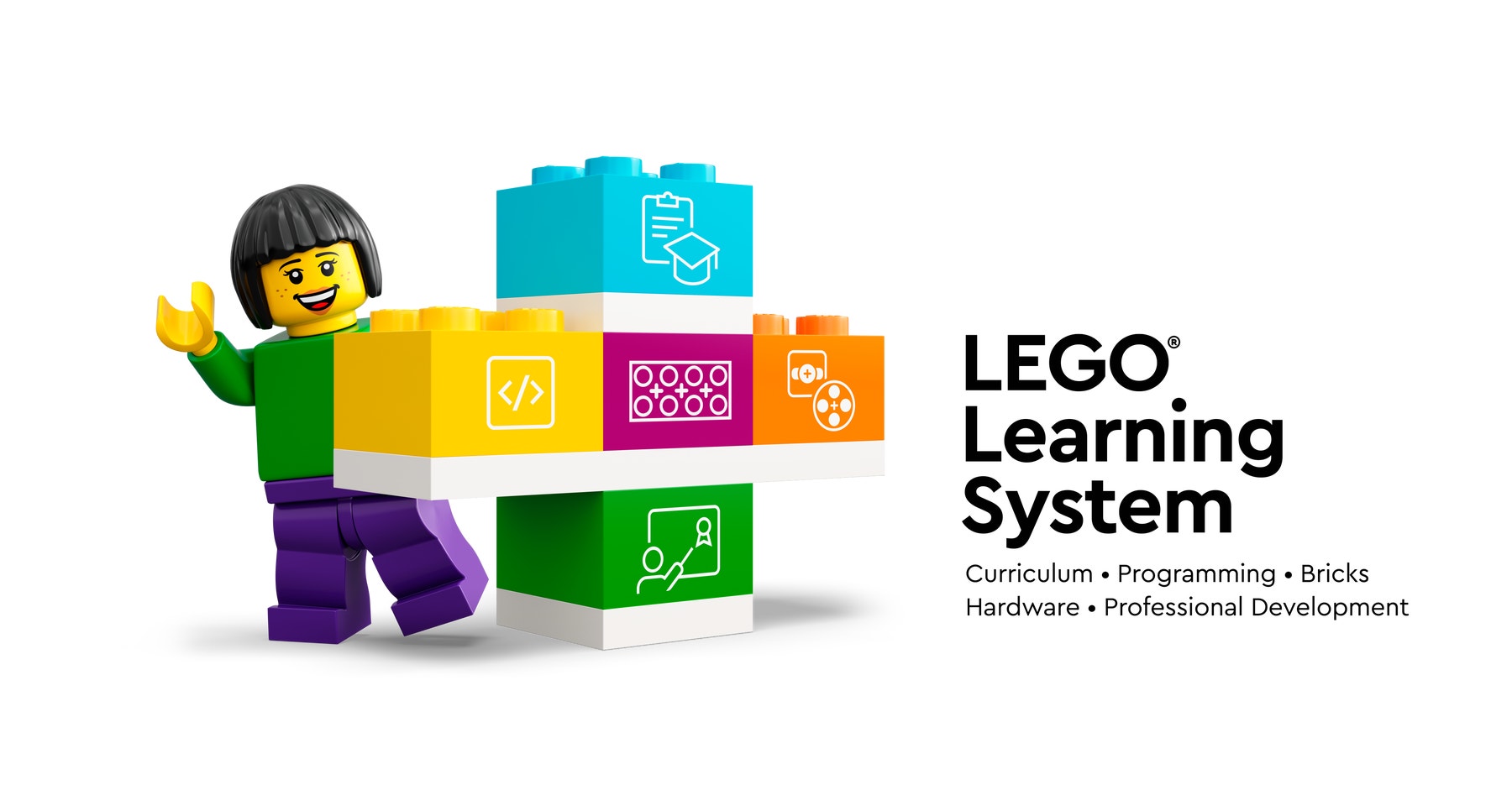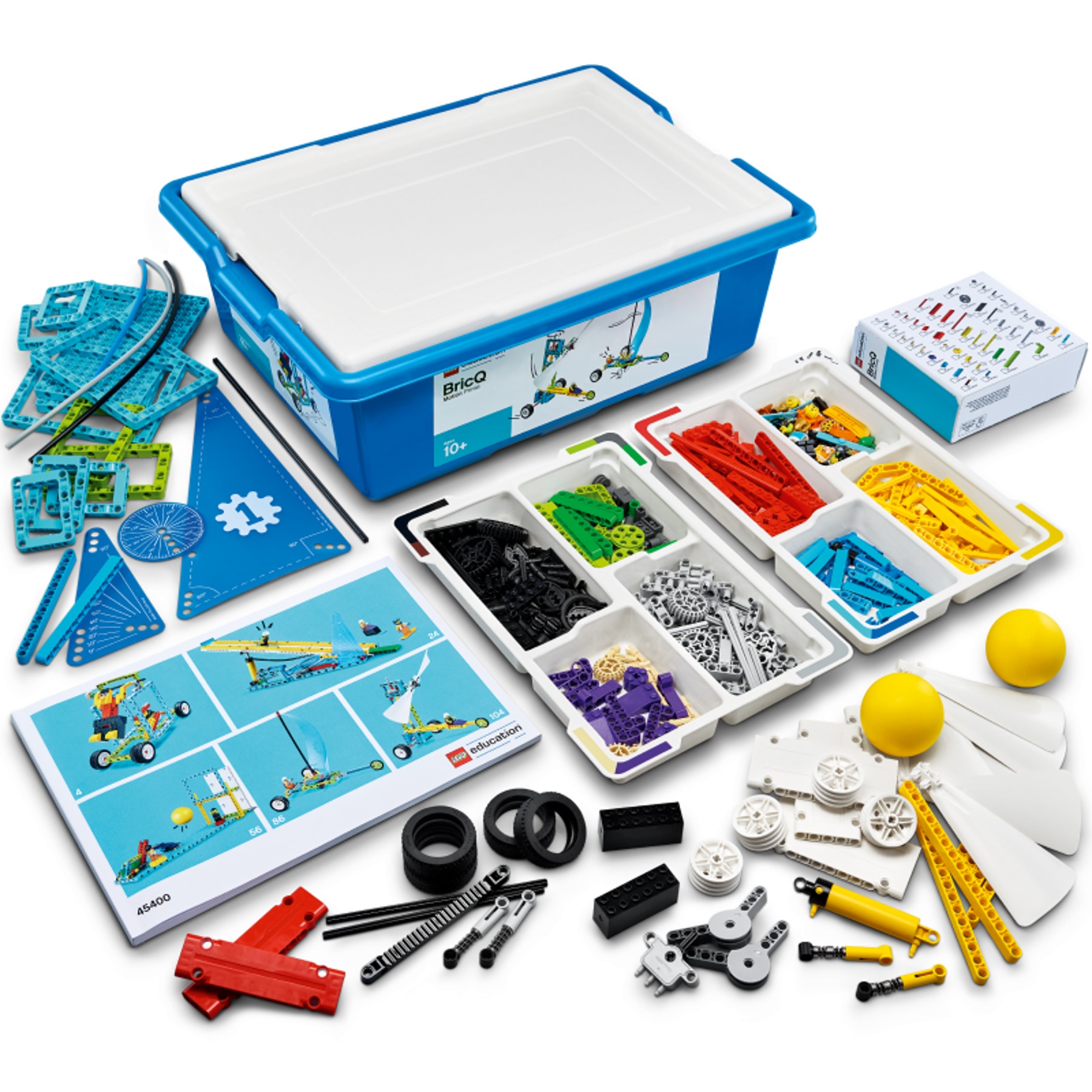 In the Box
In the Box
This 564-piece set includes four minifigures and an extensive selection of special elements, like gears, wheels, balls, weights and pneumatics. The colour-coded sorting trays ease the building process and make end-of-class clean-up quick and efficient. With the new numbered foils, pupils can easily gather data on variables, angles, heights and lengths to support their analysis and synthesis. The set also includes replacement elements and printed building instructions with inspirational ideas to help pupils discover physical science in action.
Lesson Plans
Lesson Plans
This introductory STEAM experience offers 1 unit of curriculum-aligned lessons that include engaging videos and printable worksheets to excite and inspire pupils; and lesson plans, teacher videos, assessment rubrics and maths and literacy extensions to support and scaffold teachers.
BricQ Motion Prime is supported by a comprehensive professional development programme.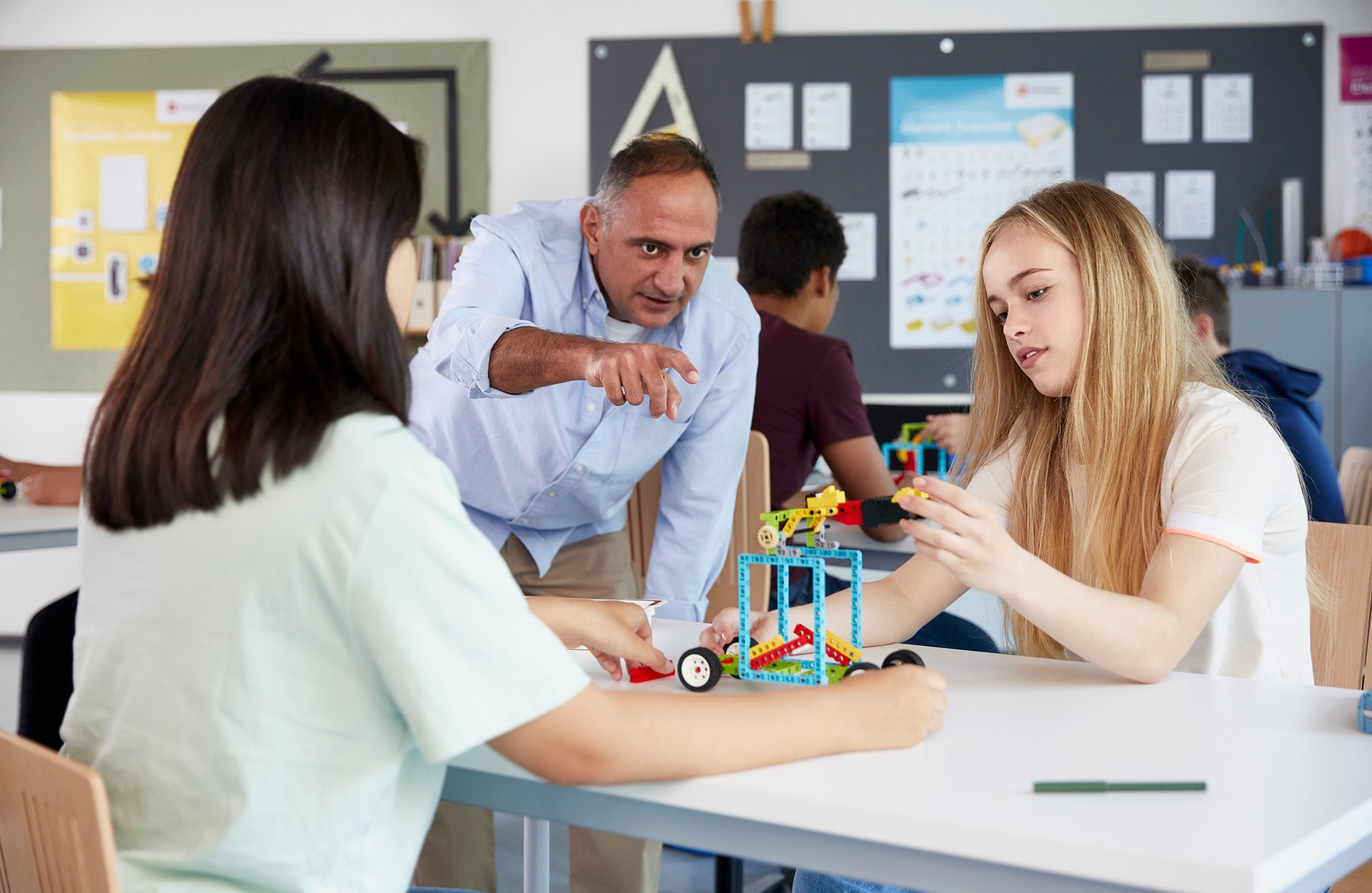 * What's in a curriculum unit?
7-8 lessons of 45 minutes each (1 open-ended project with two 45-minute sessions)
30+ minutes literacy and maths extensions for each lesson
6-10 hours of educational content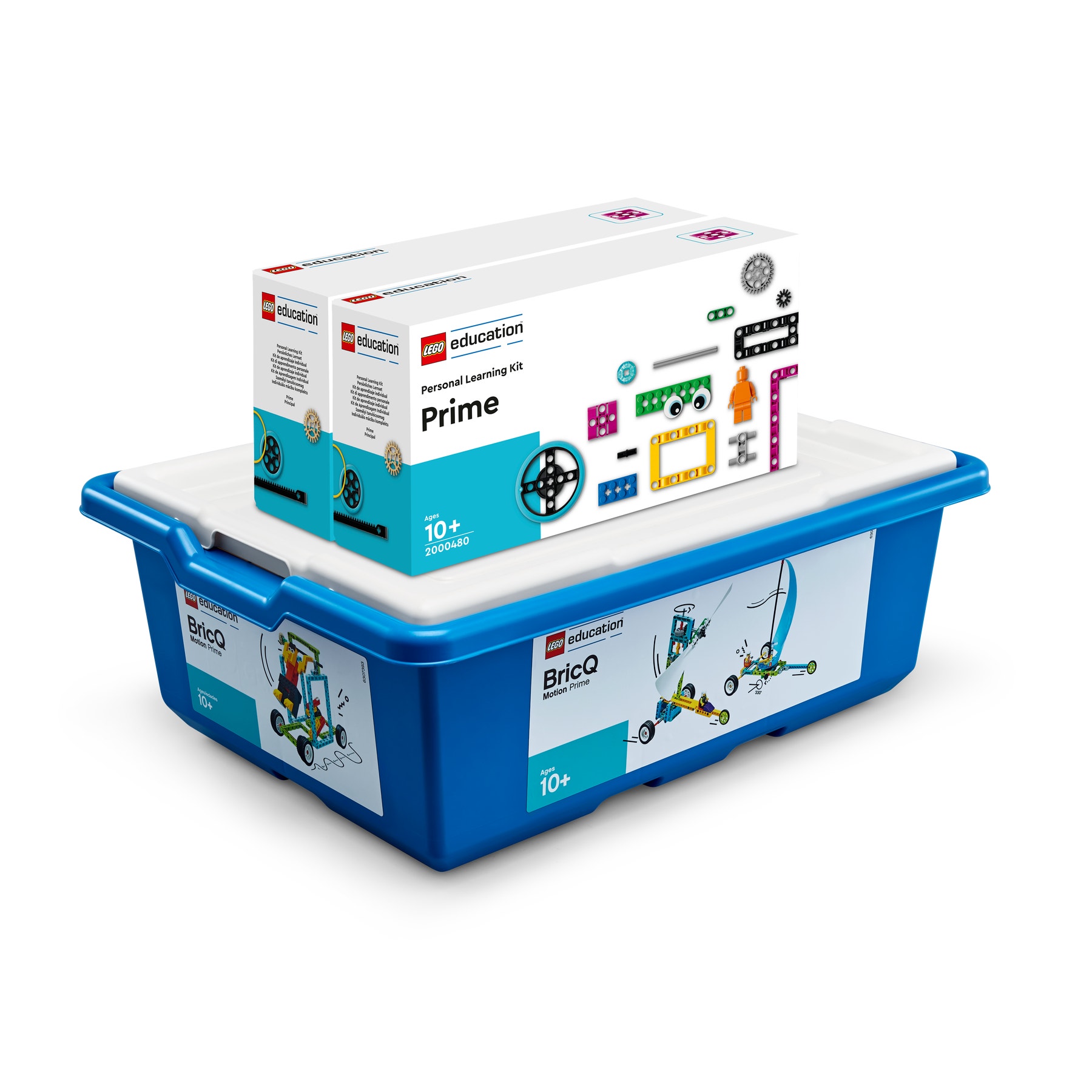 Personal Learning Kit
Playful and engaging STEAM learning can happen anywhere!
Continue the classroom learning experience wherever your pupils are with the Personal Learning Kit. A powerful extension of the LEGO Education classroom set, the Personal Learning Kit enables teachers to continue delivering STEAM curricula while driving strong learning outcomes in a hybrid learning environment.
"I think whether it's your first year teaching or your 20th year, the lessons are very easy to follow. What I liked most was that even without being a science teacher, I could easily see the connection to the science curriculum."
6th grade teacher, Naperville, Illinois