LEGO® Education
BricQ Motion Essential
45401

For 2 students
20+ Hours of Learning
Standards-aligned experiences ready for class.
Resources
Find getting started, classroom activities & technical support.
523 Elements
Including bricks, gears & springs.
Teacher Training
Free, online self-guided learning to help technical competency & pedagogy.
Community
Learn & share with other teachers.
Lesson Plans
Standards-aligned Lessons
This introductory STEAM experience offers standards-aligned lessons that include engaging videos and printable worksheets to excite and inspire students. Lesson plans, teacher videos, assessment rubrics, and math and language arts extensions are included to support and scaffold teachers.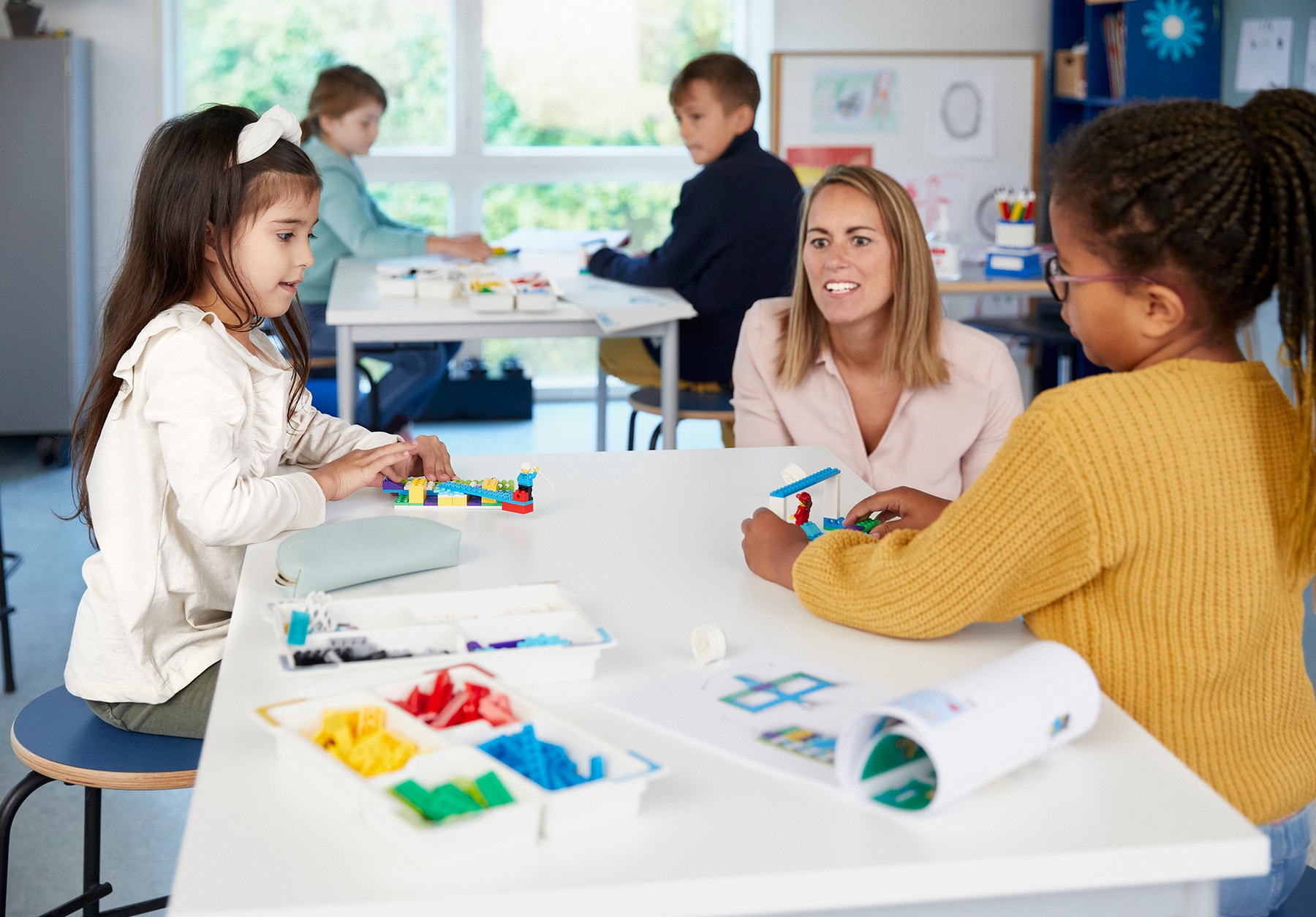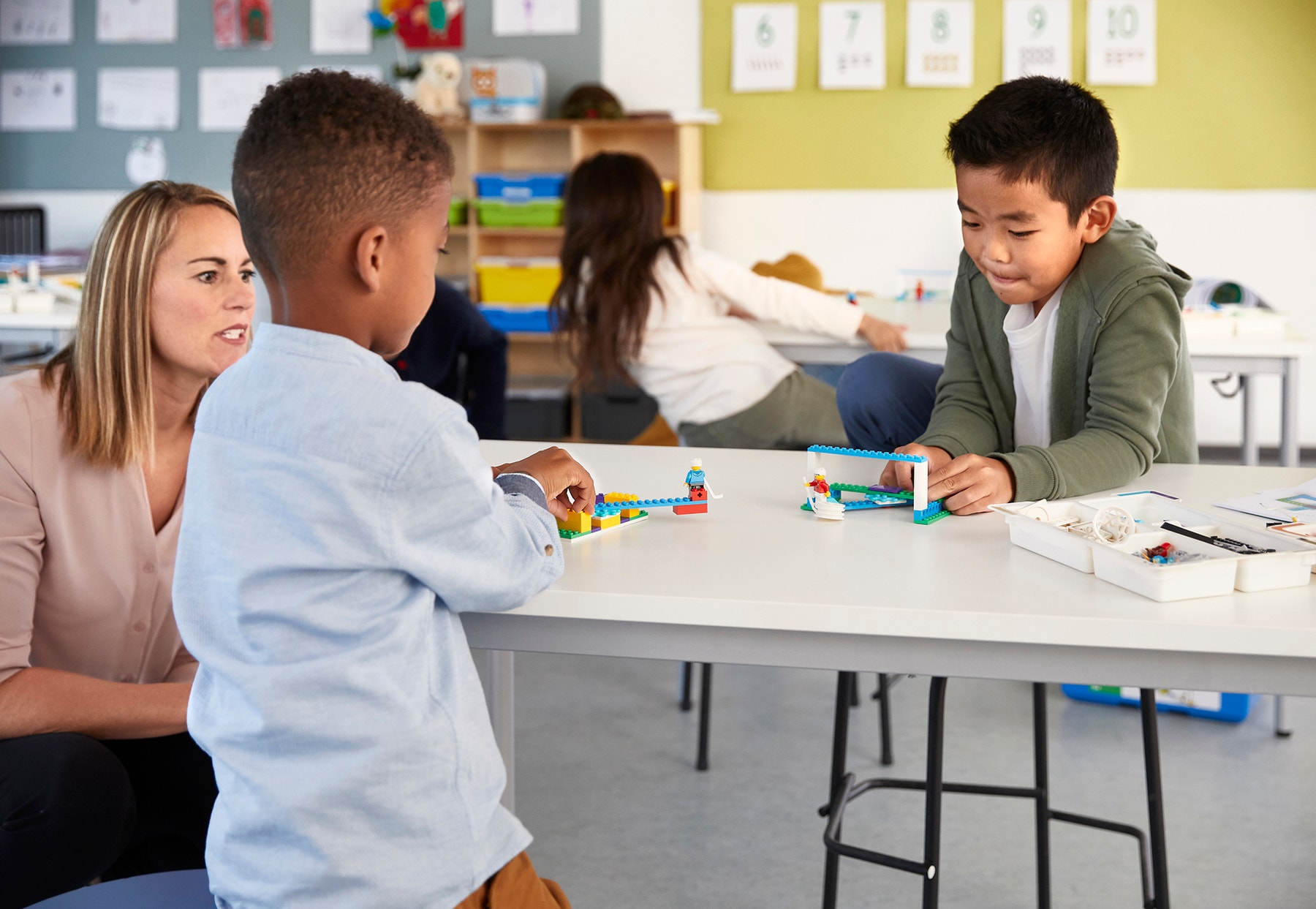 "The lessons were really enjoyable - kids loved them! I enjoyed teaching them, and the students did a really nice job of collaborating together, building together, and they really got the concepts in the end."
3rd grade teacher, Barrington, Illinois
Explore our Lessons
Check out these other standards-aligned LEGO® Education BricQ Motion Essential lessons for inspiration on how to boost STEAM skills in your classroom.
Unit Plans
BricQ Motion Essential comes with two curriculum units of standards-aligned lessons.
A curriculum unit includes:
7-8 lessons of 45 minutes each (1 open-ended project with two 45-minute sessions)
30+ minutes language arts and math extensions for each lesson
6-10 hours of educational content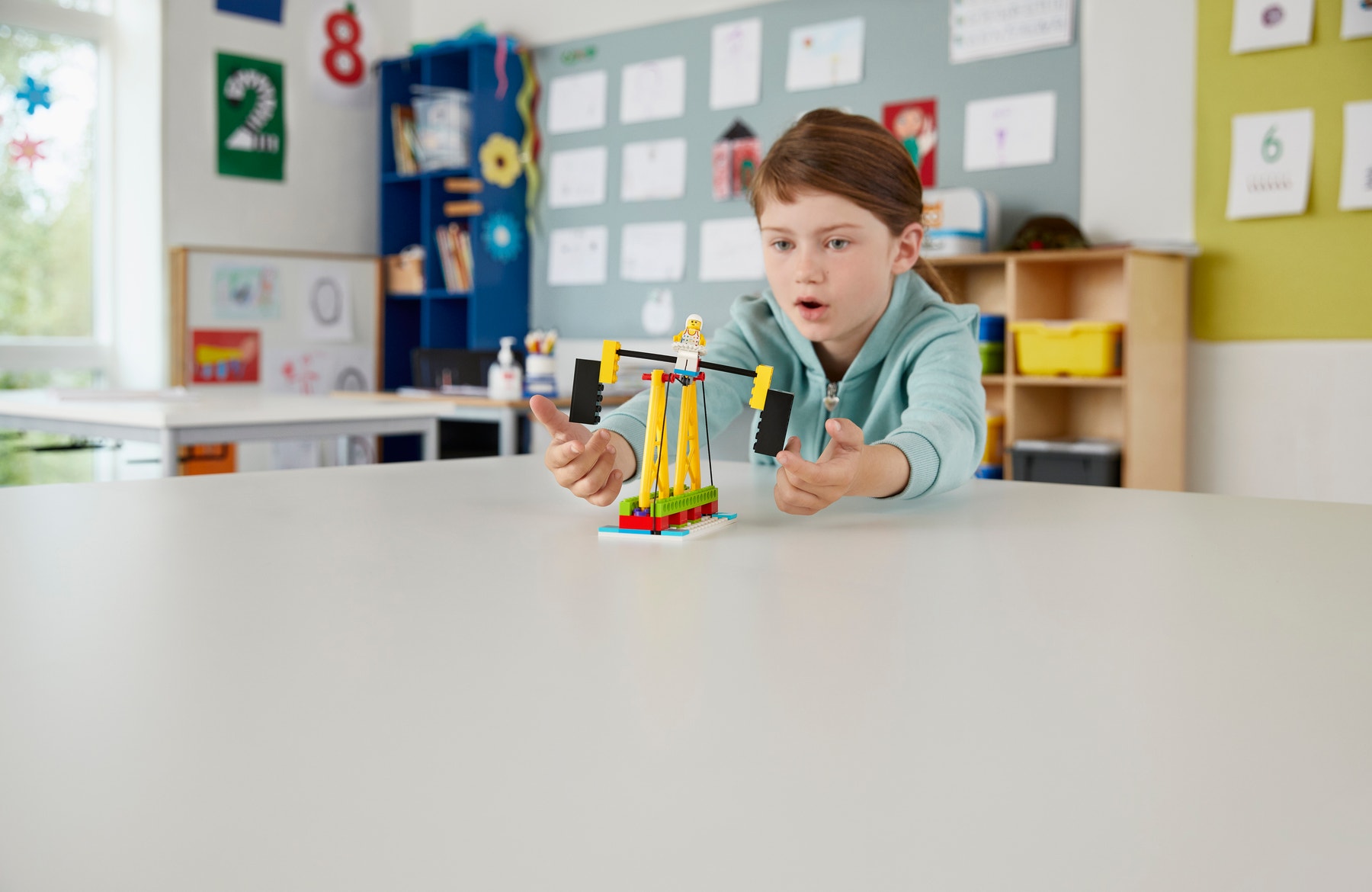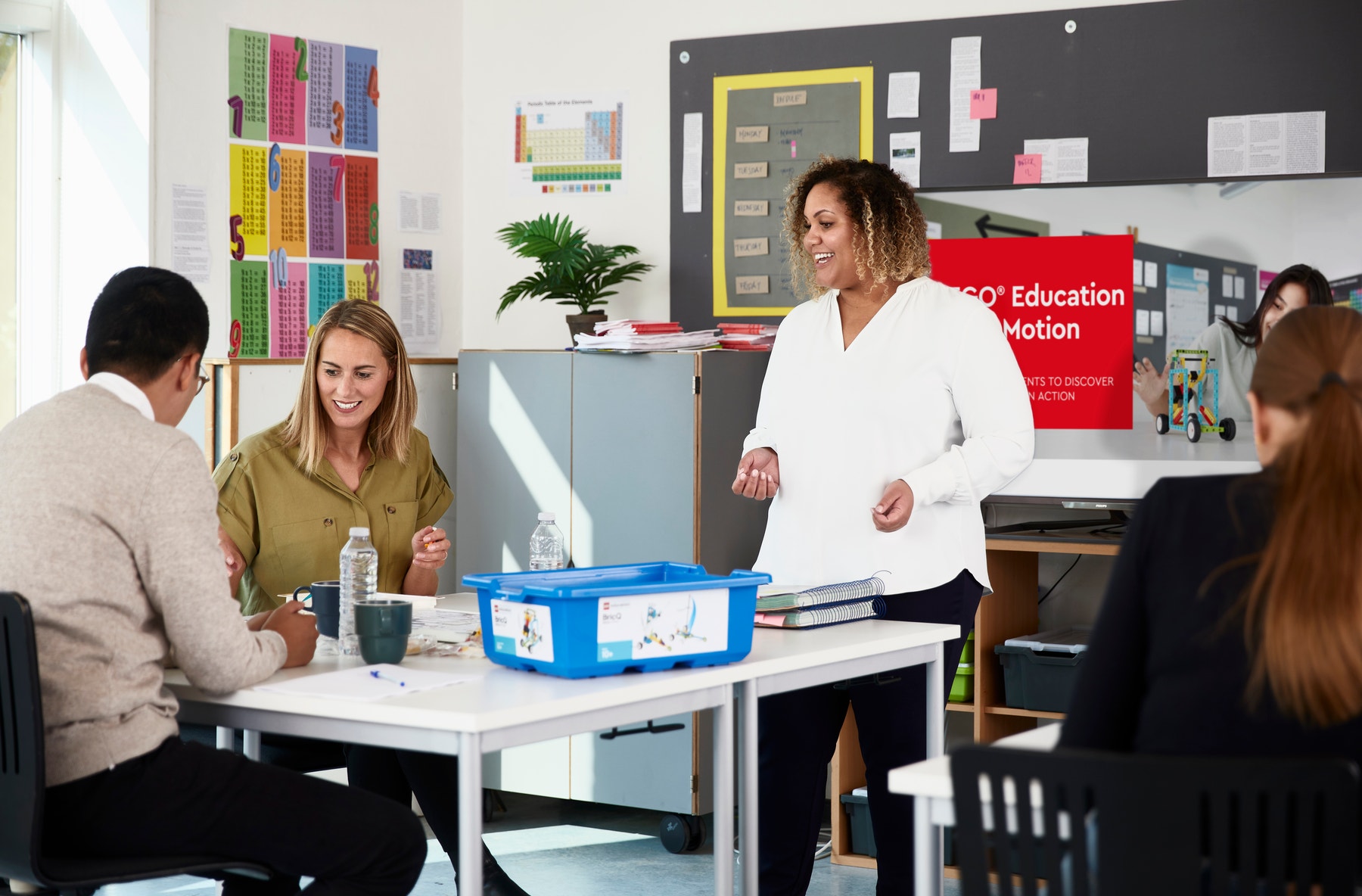 Professional Development
LEGO® Education Professional Development
LEGO® Education Professional Development inspires teachers to learn, practice, and master competencies so they can facilitate hands-on, playful STEAM learning with their students. Teachers actively engage in this experiential, personalized professional learning program designed to produce a strong set of transferrable instructional skills and strategies that foster student success.
Solutions
Explore the LEGO® Learning System