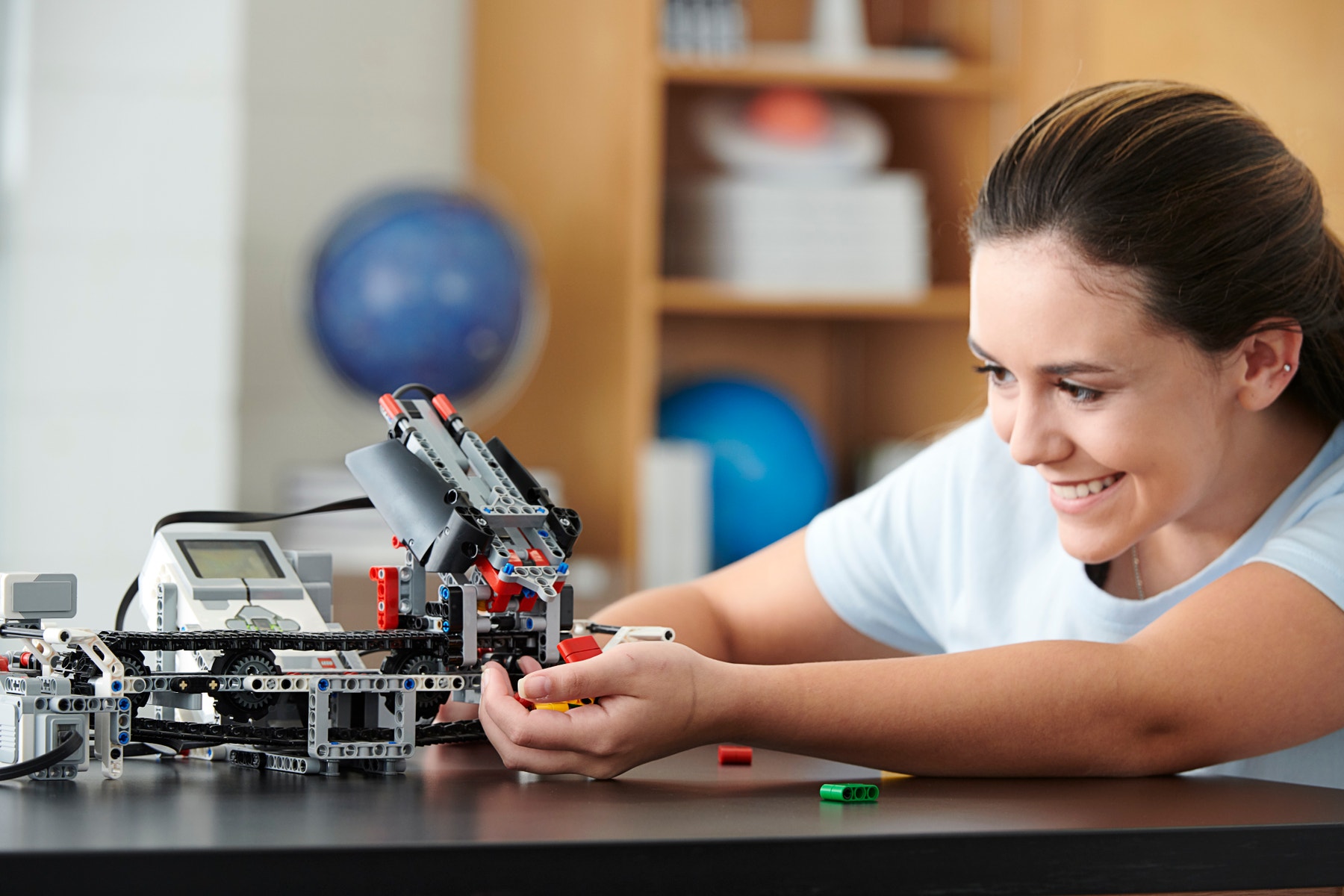 Version 1.4.2
New Guide to Getting Started with LEGO® MINDSTORMS® Education EV3 in multiple languages
Updated Lobby menu structure
Added Next Steps Guide
Added Help Overlay
Added Enlarged Port View in Tools menu
New Support tab in Help menu
Brick Firmware 1.10E
---
Version 1.4.0
This update includes an all-new English guide to getting started with LEGO® MINDSTORMS® Education EV3. From unboxing the set to taking control of your robot with your own programs, this guide gives you everything you need to get off to the best start with EV3
---
Version 1.3.2
Fixing a random startup crash issue
---
Version 1.3.1
Minor bug fixing and stabilization
---
Version 1.3.0
Added ability to edit MyBlock configuration
Removed help content from within the application, and moved it to LEGO.com
Updated localized text for application title
Upgraded support for MonoMac dependencies. This resolved an issue where upgrading Mono on macOS would cause a crash on launch
Improved auto-rename behavior for copied files (e.g. copying Tutorial 02 -> 02 2)
---
Version 1.2.3
Simplified brick firmware update dialog
Software update check now returns new firmware versions (in addition to application updates)
Numerous content pack updates
Brick Firmware 1.09E
Bug Fixes:
(Windows) Improved support for high resolution displays by scaling application according to OS settings
Fixed translation of "Keep Alive" in Danish
Internal changes:
Updated resource URLs for Privacy Policy, Cookie Info, Launch Problem, & Upgrade EV3
Updated User Guides for version 1.2
---
Version 1.2.1
New version of Silverlight is included in the installer
Fix for Variable names not showing up
UX fix for tabbed switch
---
Version 1.2
Improved Firmware Update tool
Auto check for Firmware update online
Fix for high res screens (not Retina)
Various content bug fixes
EV3 Brick Firmware 1.09E
Updated Lobby menu structure (English-US version only)
LE Community live feeds in Lobby (English-US version only)
Addition of Get Started lesson plan (English-US version only)
Addition of Assessing Student Creativity tool (English-US version only)
---
Version 1.1.1
For EV3 users who are running LEGO® MINDSTORMS® Education EV3 Software v1.0.0, v1.0.1 or v1.1, there is now a software update patch available which fixes the following bugs:
Bug Fixing
Fixed Bluetooth crashing in various ways on OSX Yosemite (10.10)
Fix crash when trying to configure boolean array value on array operations->logic blocks
Fixed crash in activity editor when two slides in a row used a table
Fixed crash that could occur when you copy/pasted multiple switch blocks at the same time
Fixed crash that could occur opening a program that had had a geometrically large/spread out diagram or making/opening a My Block from such a program
Improved/fixed data logging support f or third party sensors
Fixed some blocks not being interruptible when in a loop (Loop for iterations, Loop For Time, any Rotations Comparison)
Video player now automatically exits full screen at end of playing a video
New EV3 firmware v1.07E included.
The EV3 Software will automatically detect the new v1.1.1 update patch and direct you to the right download link matching your installed language version and operating system. Alternatively, you can download the required patch using the below links. Please ensure to select the correct operating system and language version. For further support, please refer to the FAQs.