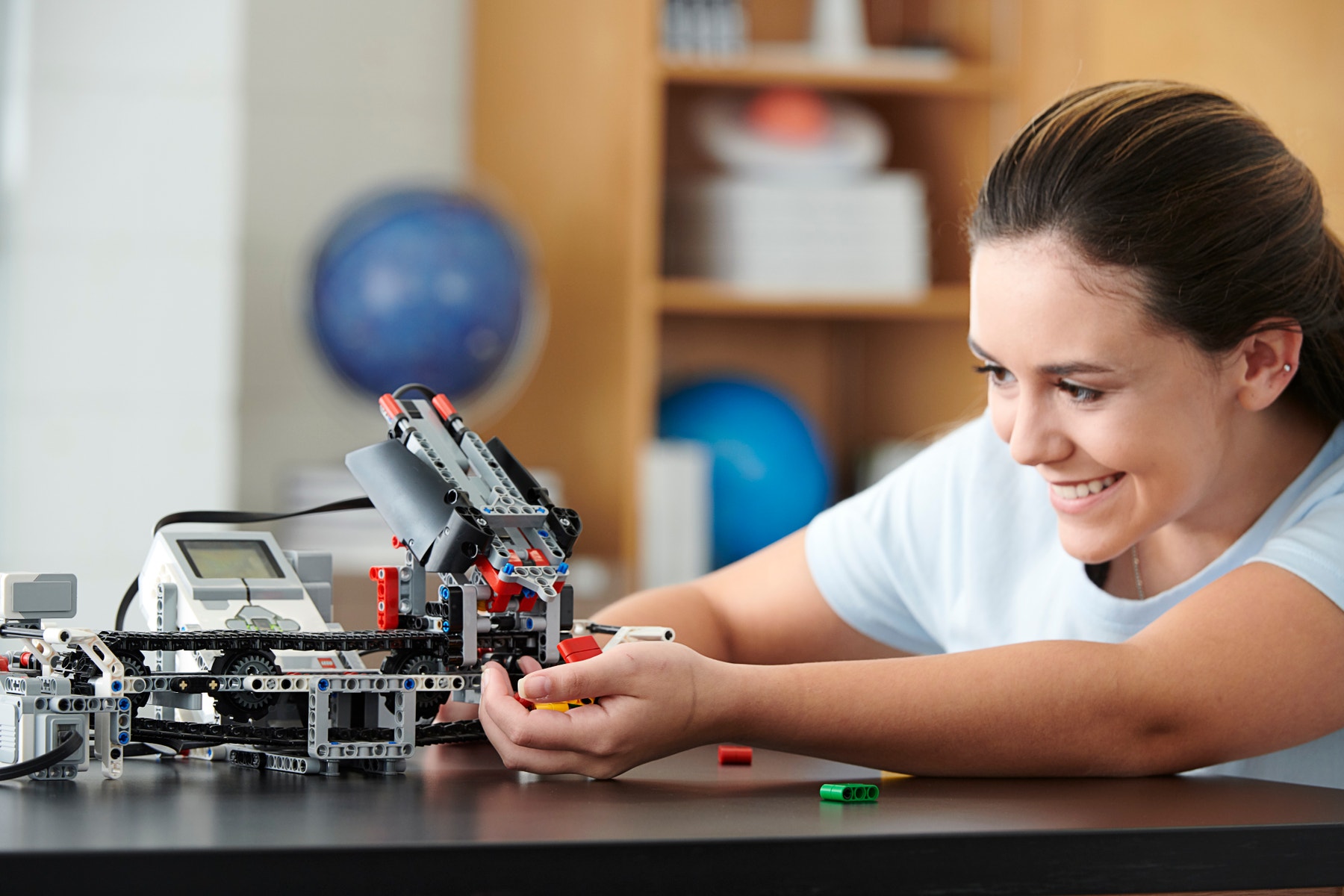 Software Versions
For Windows 10 we offer two LEGO MINDSTORMS Education EV3 applications. In order for you to find out which version is right for your school, we have provided an overview below.
Windows (7, 8.1 & 10)
This desktop application, called EV3 Lab, offers a complete selection of learning possibilities. From simple and advanced programming functionalities to collecting and analyzing sensor data in an intuitive graph environment. The built-in content editor enables you to customize curriculum content and create your own, and allows students to document their work directly in the software.
Key Features and Benefits
Extensive programming functionalities
48 tutorials (Robot Educator)
Data logging
Built-in content editor
---
Windows 10 (touch devices)
This application, called EV3 programming, provides a simple and effective platform by utilizing the mobility and intuitiveness of tablets and touch devices. With a set of carefully selected features and functionality, it provides the basic tools you need to engage and motivate your students. You can also access previous work as all projects will be stored on the network.
Key Features and Benefits
Simple programming functionalities
6 tutorials (Robot Educator)
Classroom mobility