LEGO® Education
Coding Express by LEGO® Education
45025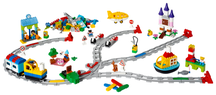 Finn distributør
For 6 elever
Make your train pause, stop, change direction, sound the horn, and more! Taking the familiarity of a train and combining it with the new action bricks, early learners will learn through play about sequencing, looping, conditional coding, and cause and effect by placing the new action bricks within the train's track. Each action brick creates a specific action allowing for students to test and redesign ways to problem-solve and work together to get their train to its destination.
Looking for a Way to Provide Home Learning Activities for Children of All Ages?
Hands-On Learning
Whether they're in the classroom or the living room children have big imaginations, innate curiosity, and a desire to explore and take risks. All you need are the resources to tap into them. LEGO® Education wants to help. Hands-on learning provides a medium for building ideas and models while practicing important skills such as communication, collaboration, critical thinking and creativity.
Resources
40 Years of LEGO® Education
For more than 40 years, LEGO® Education has been developing educational solutions based on a well-established educational theory that children learn best and remember more through hands-on experiences. Our products aren't toys - instead home use of LEGO Education Learning Resources is intended to be a highly rewarding education experience that supplements locally applicable curriculum needs.
Shop
Build Confidence in Learning
LEGO® Education offers pre and post-sale support to ensure LEGO Education resources are used as effectively as possible in a learning environment. Contact our Customer Services team.
Customer Services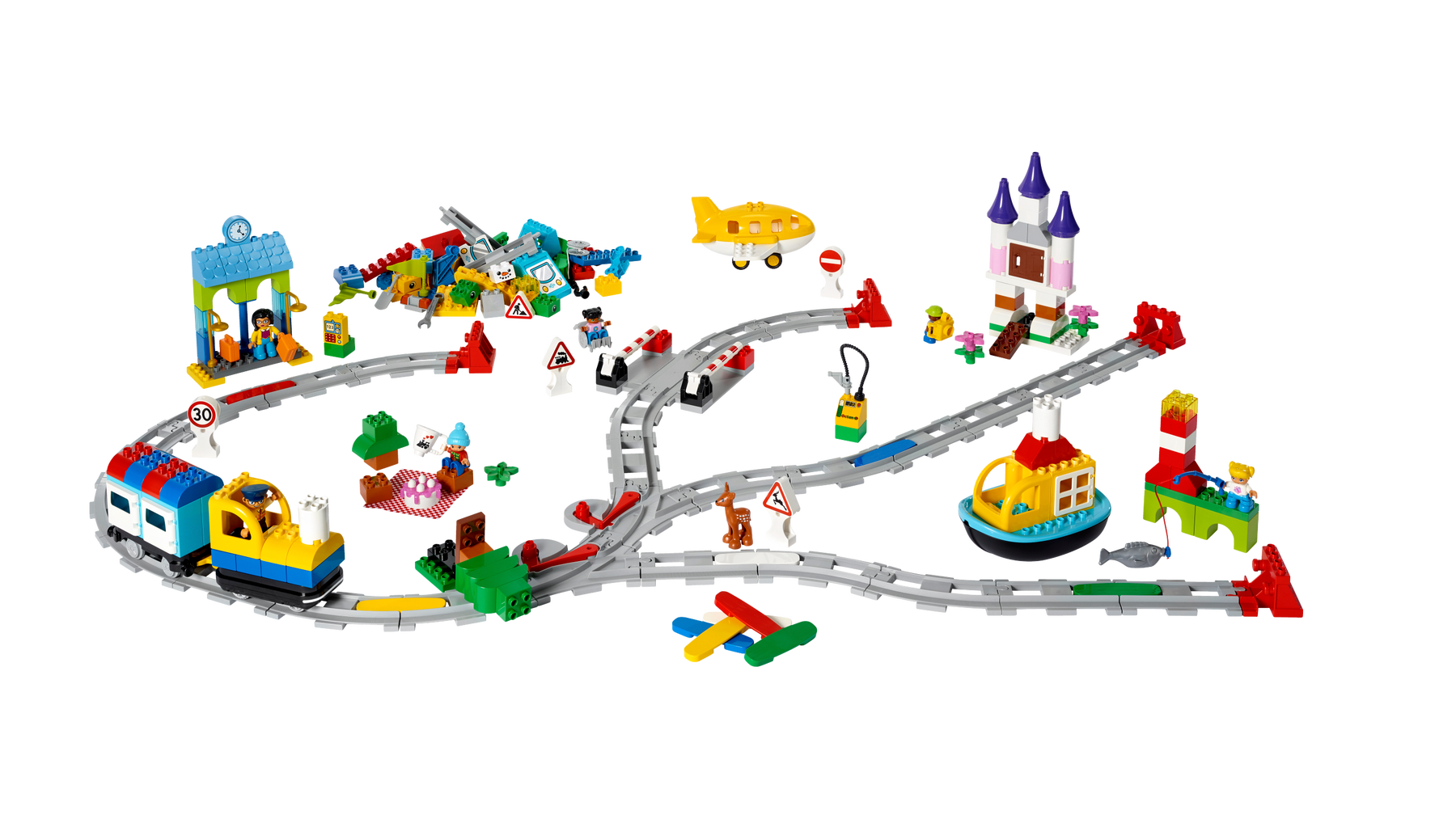 All In One Box
All In One Box
Coding Express is a creative and intuitive solution that introduces preschoolers to early coding and critical 21st century skills, while naturally sparking their curiosity, creativity and desire to explore and learn together.
"Students were so engaged and excited. In fact, I found that students would happily work and solve problems collaboratively for 45 minutes at a time and didn't want to leave."
Alicia Carrol
Early Learning teacher, USA
Read more teacher stories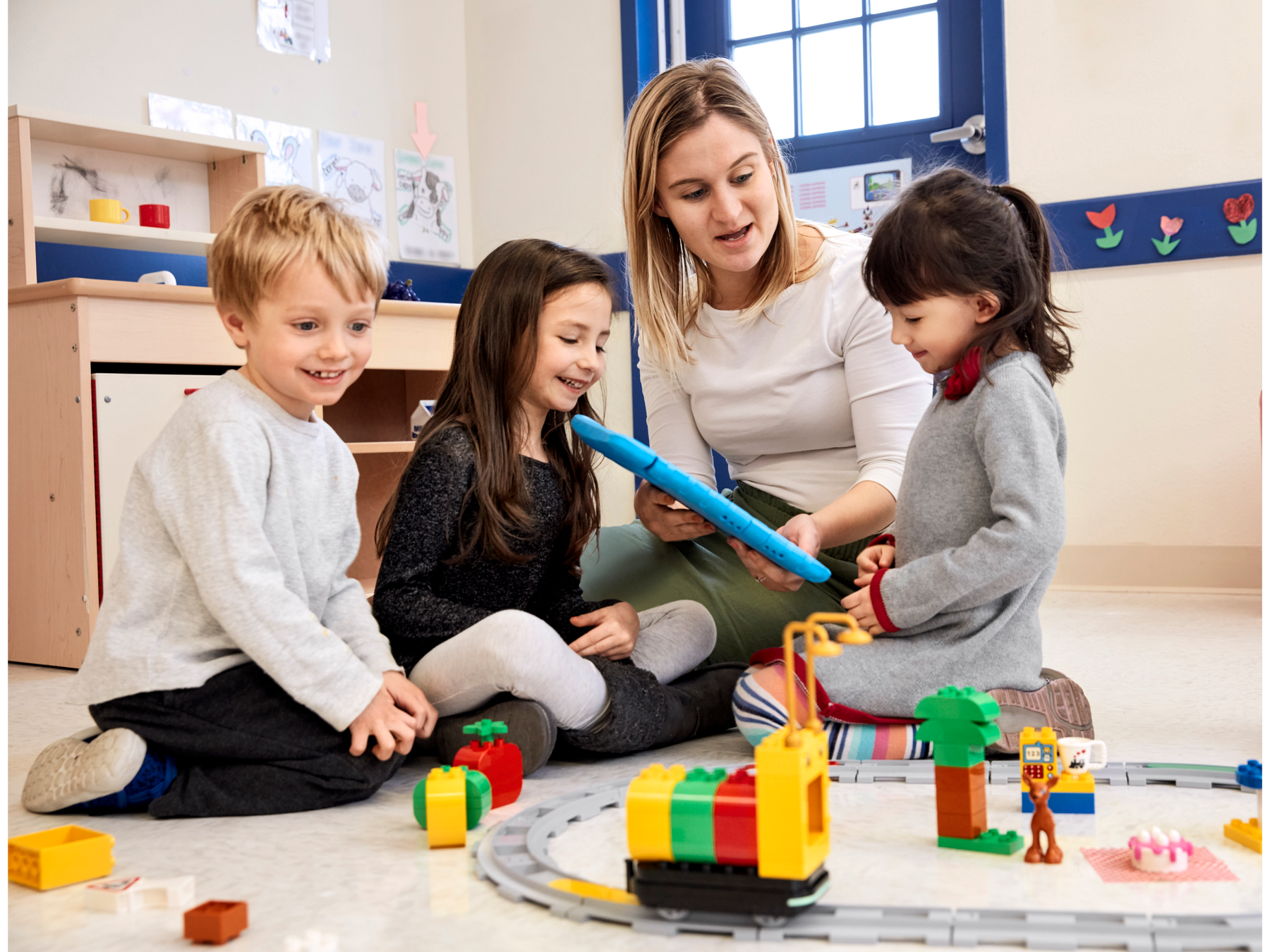 Lesson Plans
Coding Express Lesson Plans
LEGO Learning Solutions are designed to ignite curiosity and integrate easily into your classroom.
Teacher Resources
Professional Development
LEGO Education courses provide teachers the opportunity to experience lessons from a student's perspective, master classroom management, and explore best practices in classroom implementation. Courses support ongoing teacher training and development needs.
Learn more
Start
After you purchase your solution, getting started is easy! This is where you will be guided on how to start using your solution in the classroom.
Get started
Resources
We have everything from FAQs, teacher guides, software and videos that will provide what you need to get the most out of our solutions for your students.
Find Resources
Grants
LEGO Education seeks to help support individuals, schools, and school districts with their grants and funding opportunities. Our staff has robust knowledge with grants and federal funding opportunities and has supported partners through the brainstorming, writing, and feedback process.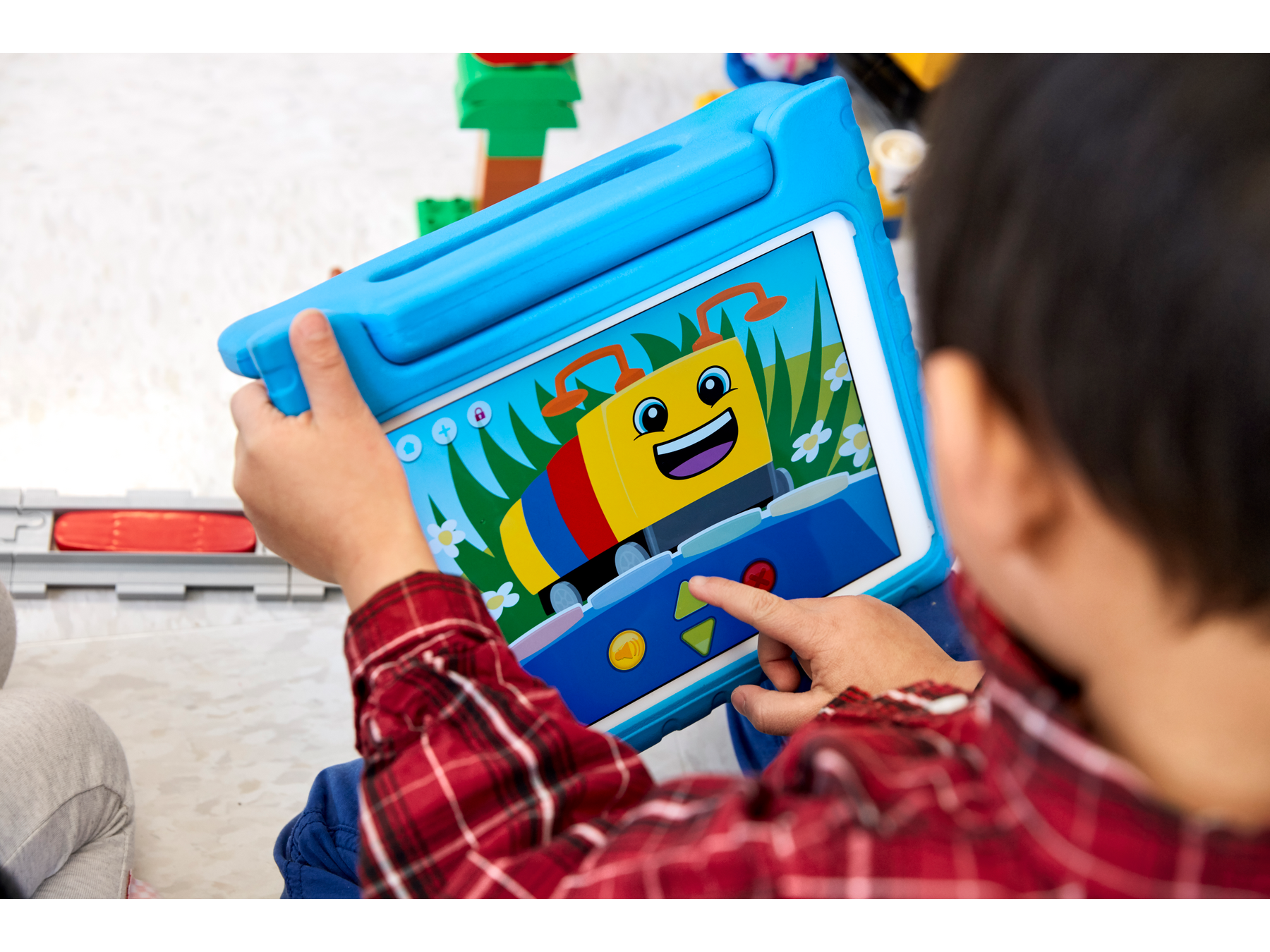 Coding & App
Coding & App
Coding Express's free optional app which combines physical play with digital intervention and is designed to enhance the experience. When you introduce the app, the 4 different themed activities change the way the action bricks behave, altering the effect on the train.
Learn more