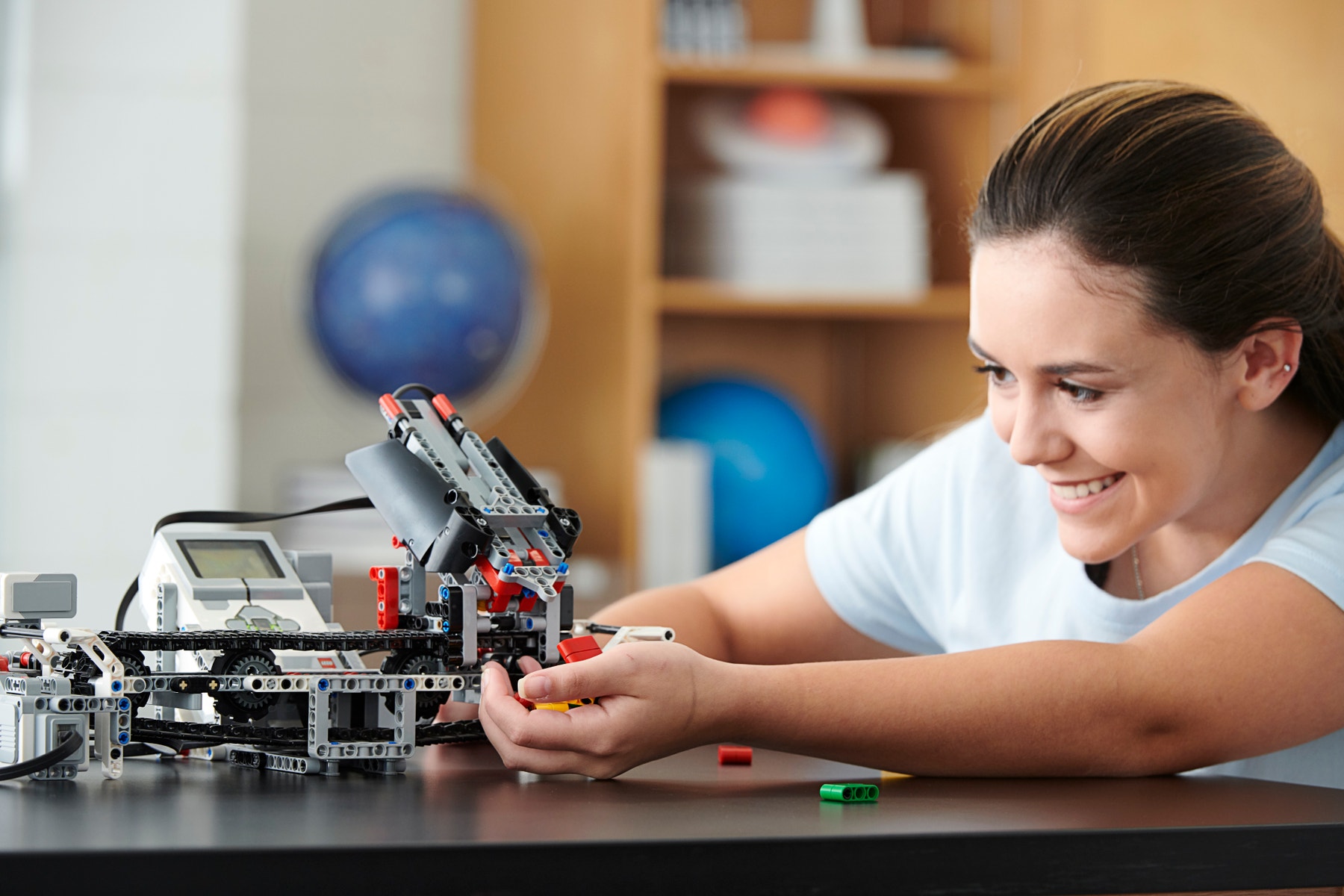 Key Learning Values
Asking questions

Plan and carry out investigations

Analyze and interpret scientific data
---
EV3 Science Curriculum
This curriculum pack has been developed together with Fraunhofer IAIS, Europe's largest application-oriented research organization, and real science teachers. The pack consists of 14 engaging physical science experiments for middle school, utilizing the data-logging capabilities of the LEGO® MINDSTORMS® Education EV3 hardware and software. Experiments are centered on energy (energy production and consumption), heat and temperature (melting points, insulation, and heat transmission), force and motion (mechanics and kinematics), and light (light intensity). Each experiment is designed to meet national curriculum standards, structured to fit a 45 to 90-minute science lesson, and incorporates small, engaging LEGO models that are easy to build and program. The EV3 software includes student-ready materials, teacher notes, building instructions, and sample programs.
---
Materials Required
In addition to the LEGO MINDSTORMS Education EV3 Core Set (45544) and LEGO MINDSTORMS Education EV3 Software, the Science Curriculum requires the Renewable Energy Add-on Set (9688), and the Temperature Sensor (9749).
---
Where do I find the Curriculum?
---
Where do I start?
Select your Science Curriculum inside the LEGO MINDSTORMS Education EV3 Software. The Teacher's Guide is available at the end of the list of options. The Science Introduction will provide you with an overview of the projects and support in getting started.
---
MINDSTORMS EV3 Science Curriculum Grid
---
MINDSTORMS EV3 Science Teacher Introduction
---
How to charge the Energy Meter using EV3
The easiest way to charge the LEGO® Energy Meter is to use the LEGO© Power Functions Battery Box (8881). For help on how to do this, please read the Renewable Energy Element Guide below.
If no Power Functions Battery Box is available, the Energy Meter can be charged by hand using EV3 and the hand crank model from the Energy Transfer experiment. Building instructions can be found inside the EV3 Science Curriculum or below. It is not recommended to use EV3 motors to charge the Energy Meter as this method is not reliable and can potentially damage LEGO parts.
MINDSTORMS EV3 Science Energy Transfer
---
LEGO Education Renewable Energy Element Guides
EV3 Renewable Energy Element Guides
---
EV3 Science Program Descriptions
EV3 Science Program Descriptions
---
Light Source Recommendation for LEGO Education Solar Panel
Light Source Recommendation for LEGO Education Solar Panel