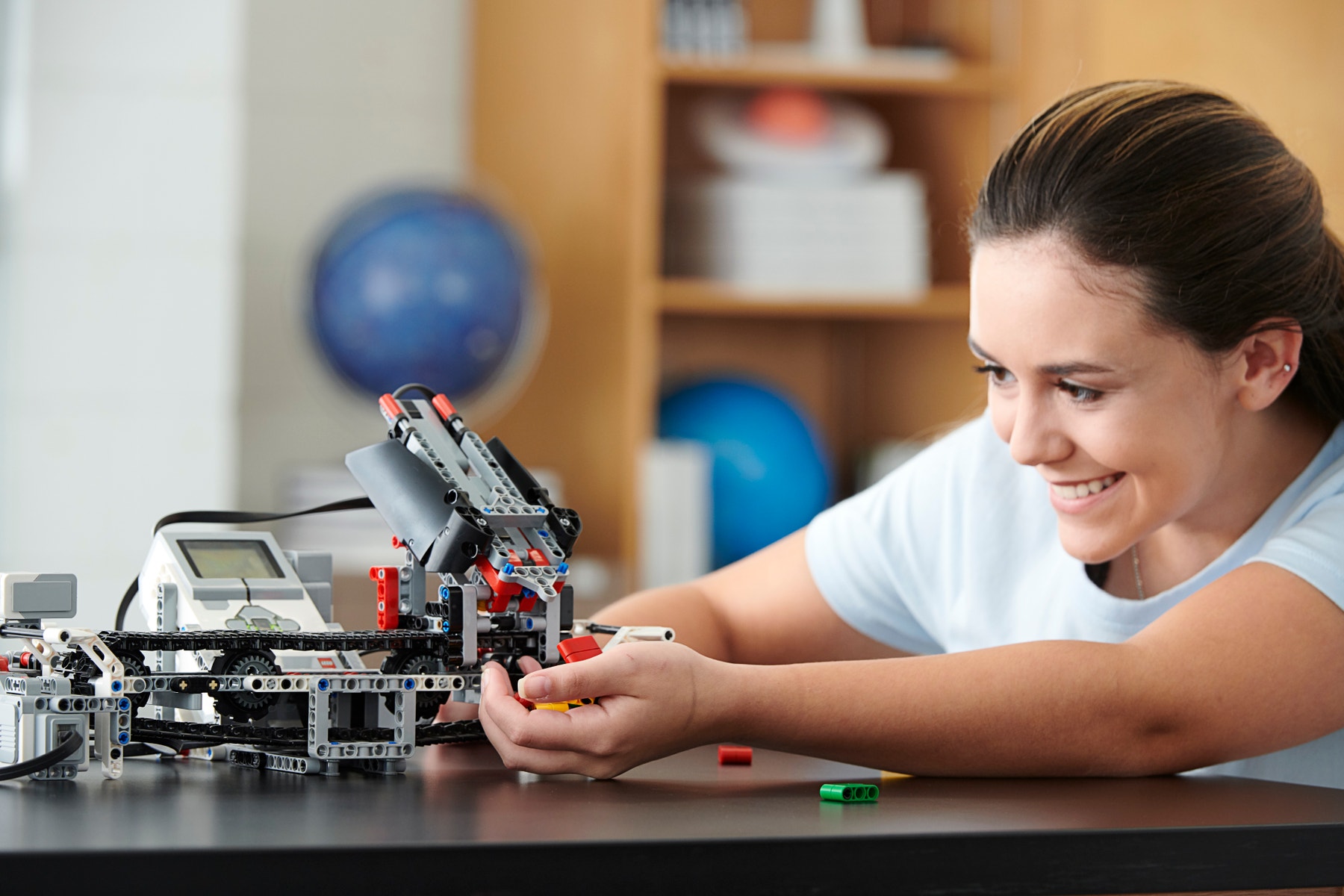 Tips for Starting Your First Lesson with Success
Prior to the first lesson using LEGO® MINDSTORMS® Education EV3 in your classroom, consider the following tips to ensure your materials are prepared:
Ensure each device has the LEGO MINDSTORMS Education EV3 Software or App installed.

Ensure each EV3 Brick has the latest firmware and is fully charged.

Before connecting your device to the EV3 Bricks via Bluetooth in the classroom, we recommend renaming each EV3 Brick. This can be done in two ways:
Update the name via the desktop EV3 Software using a USB cable.

Change the name via the EV3 Brick under the Settings Tab (see the User Guide for more help).
Ensure the EV3 set is sorted and organized or plan time for your students to sort and organize the sets. There is a benefit in having students do the sorting so they learn where all the pieces go and become familiar with what types of pieces are available.
Number or label each set in a way to differentiate each set. The brick, motors, and sensors should be labelled to match the set.

Assign each student group to use the same set during each class. This will give students ownership of their set to take care of it during the class.
To reduce pieces lost, have students use the lid of the set as a base to build on. This will keep pieces from falling off the table. Consider also having a lost piece cup/bin to collect pieces that are found on the floor.

Each lesson provides a suggested time to cover the lesson. Remember that this is an average time to complete the lesson, which often does not include time to build the robot. Your students may take more or less time based on their capabilities.

Ensure there is a place to store sets and robots in-between class session for each group. Robots will not fit within the sets once they are built.