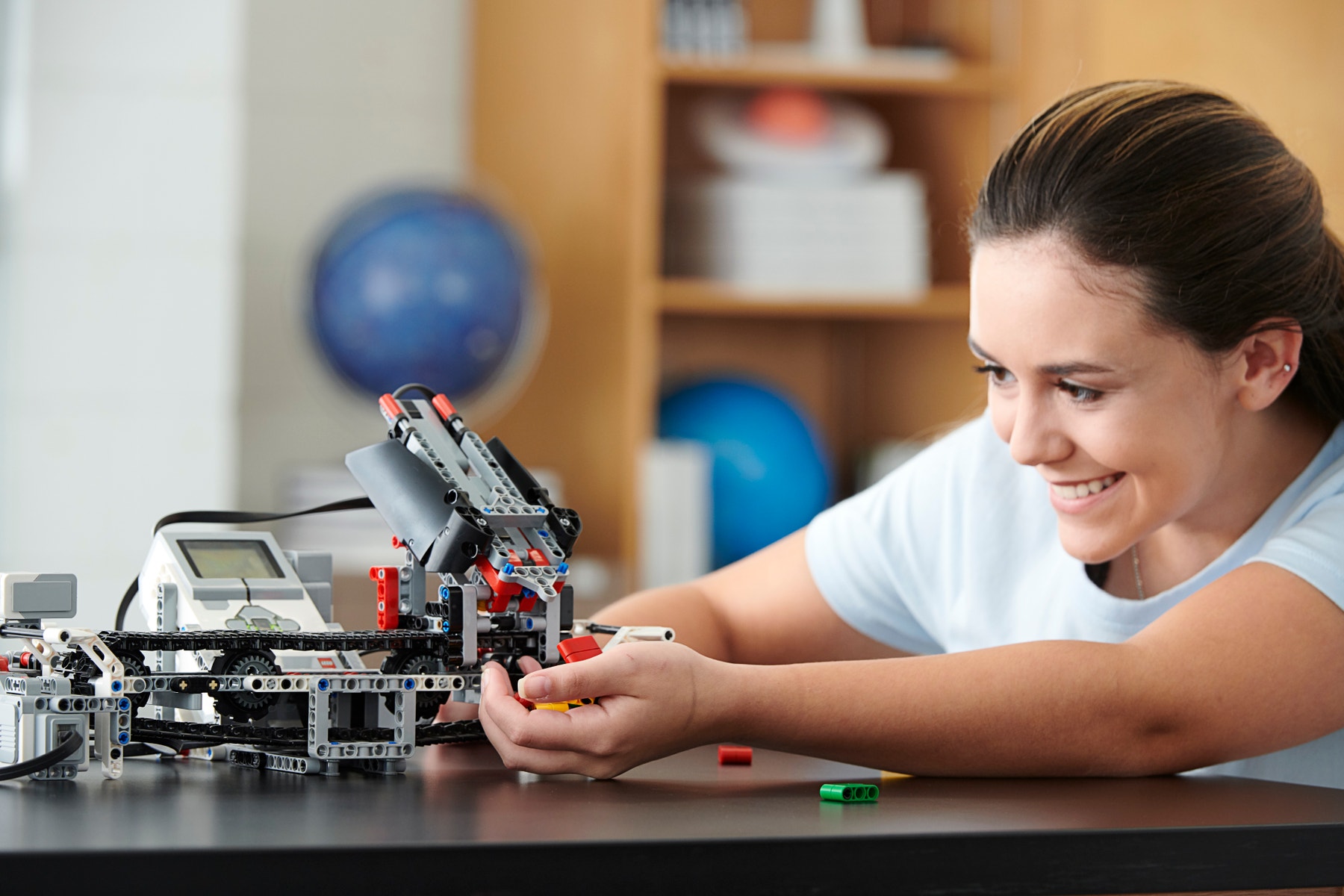 How to Update Your EV3 Brick
From time to time, we release firmware updates for the EV3 Brick. You can update your EV3 Brick in one of two ways by following the steps below.
Option 1: Update using the Online EV3 Device Manager
The browser-based EV3 Device Manager is compatible with all desktop platforms and is the easiest way to update your EV3 Brick. To update your EV3 Brick using this method:
Go to the EV3 Device Manager web page.
Download and Install the EV3 Device Manager.
Connect your EV3 Brick via a USB cable.
Check your EV3 Brick firmware version and update if necessary.
Firmware Update through EV3 Device Manager
Option 2: Update using the LEGO®MINDSTORMS®Education EV3 Software
If you have already installed EV3 Lab (Windows/Mac) or EV3 Programming (Windows 10 (touch edition)/Chromebook), you can update your EV3 Brick firmware as follows:
Open EV3 Lab/EV3 Programming.

Connect your EV3 Brick to your internet-enabled Mac/Windows/Chromebook device via a USB cable

The application will automatically check for a firmware update.

If a firmware update is available, click "Update Firmware" to start the update process.

Your EV3 Brick will restart automatically when the update has finished.
---
EV3 Brick Reset & Firmware Update
If something went wrong during the update process, you can reset your EV3 Brick and force a firmware update.
We have also produced a short video to guide you through the process.

Hold down the Back, Center, and Right Buttons on the EV3 Brick.

When the EV3 Brick restarts, release the Back Button.

When the screen says "Updating…", release the Center and Right Buttons.
Once your EV3 Brick has been reset, you should be able to update it using the EV3 Manager or the LEGO MINDSTORMS Education EV3 Lab/EV3 Programming software.
If your EV3 Brick does not start updating, please repeat the steps above or contact Consumer Service.