Bringing Best-in-Class STEM and Robotics Tools to the Classroom
with LEGO® MINDSTORMS® Education EV3 for High School!
Works Across Devices
---
Our intuitive, drag-and-drop programming and start-up tutorials make LEGO MINDSTORMS Education EV3 simple to incorporate into a classroom. You can even customize projects with its content editor: take notes, add images, or share your ideas!
Available across multiple platforms and languages to get the most out of the solution in your classroom.
MINDSTORMS EV3 SOFTWARE
3rd Party Sources
LEGO MINDSTORMS Education EV3 is also open-source, which means it works with the technology you already have in your classroom — whatever that may be. See a list of common software applications that teachers use with this set.
Lesson Plans
Comprehensive lesson plans for science, technology, engineering, math, maker, coding, and computer science come in a range of challenge levels and in lengths from 30 to 120 minutes. Browse more than 30 available activities online for LEGO MINDSTORMS Education EV3 or download the curriculum packs to get access to more than 100 lessons.
Getting Started
The set comes with a getting started guide and tutorials to make everything from unboxing to teaching your first lesson a snap. It will help you familiarize yourself with both the hardware and software so that you and your students are controlling your own creations in no time! We also offer face-to-face training through LEGO Education Academy.

Ready to Dive In?
The LEGO MINDSTORMS Education EV3 Core Set comes with everything you need to immerse your students in Hands-on LEGO Learning, but we also have expansion packs that encourage even more discovery.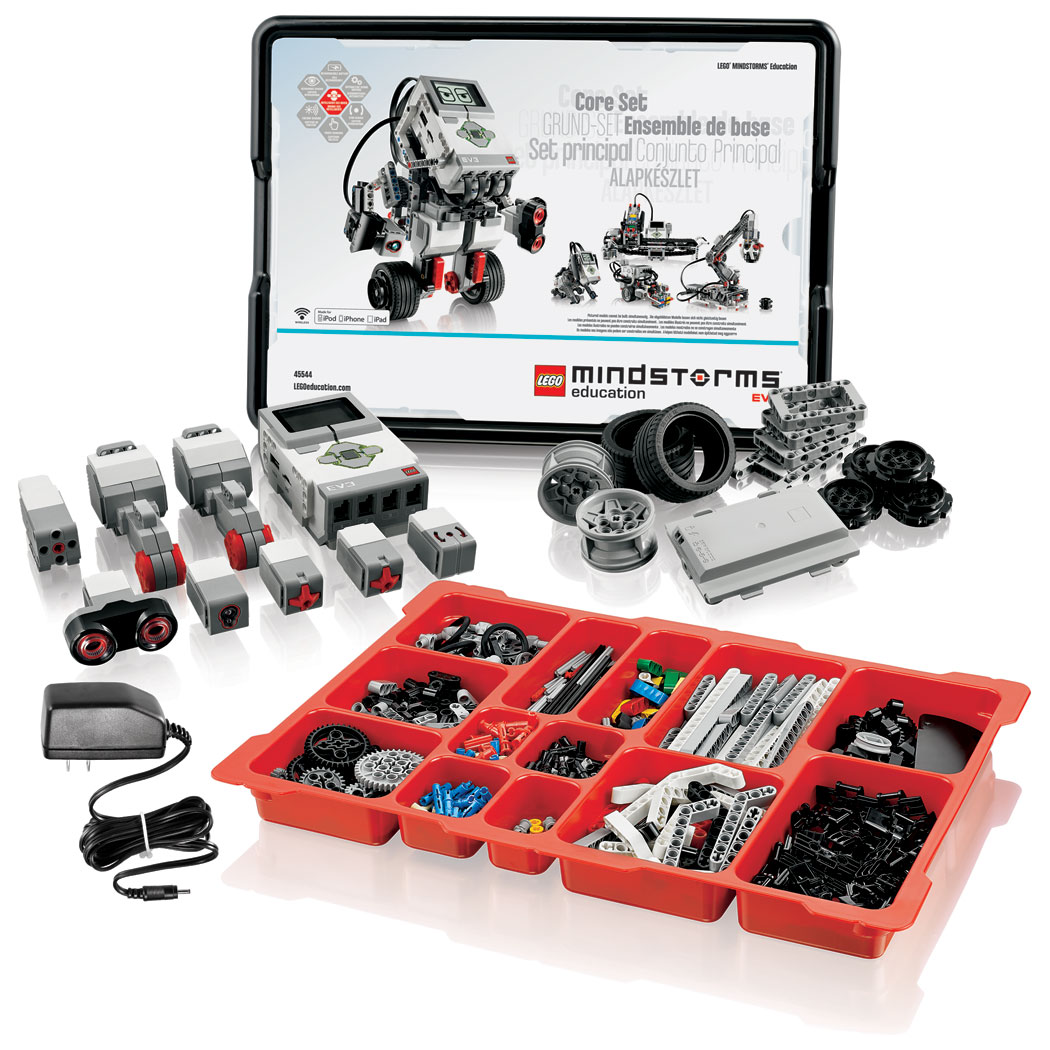 LEGO® MINDSTORMS® Education EV3 Core Set
$439.90
Bricks
Software
Curriculum
---