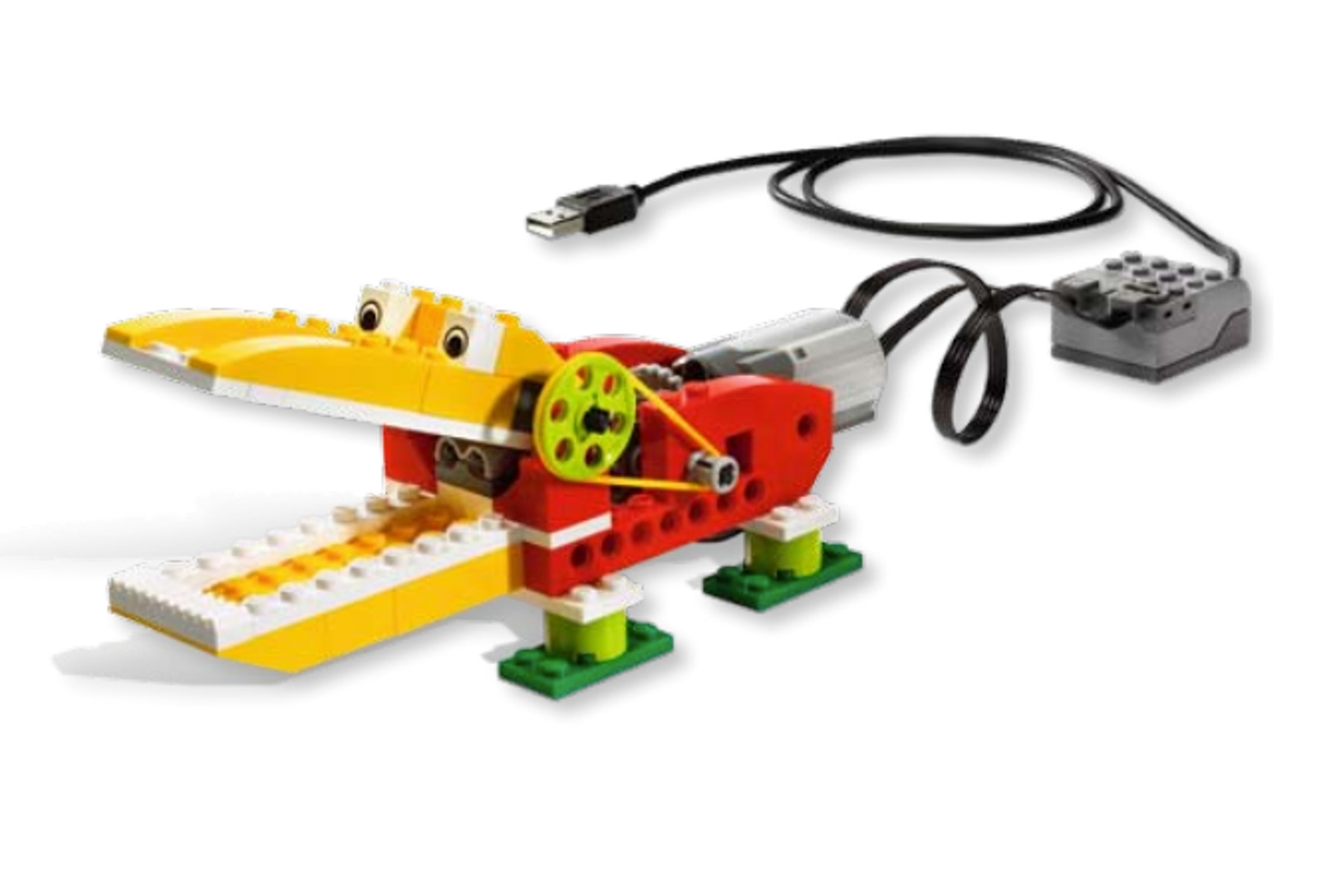 BuildToExpress Product Lifecycle Questions
Why is BuildToExpress being discontinued?
These products are being discontinued due to the fact that BuildToExpress did not meet the set expectations. However, LEGO® Education believes that current users of BuildToExpress will be able to provide relevant teaching and learning experiences for many years to come.
Will BuildToExpress be available beyond June 2017?
No, the exiting portfolios will not be available from LEGO Education after June 30, 2017. However, local distributors will sell BuildToExpress as long as stocks last. LEGO Education will continue to provide support through our customer service and tech support for an additional 2 years.
Will LEGO Education stop supporting BuildToExpress by the end of June 2017?
LEGO Education will honor any warranty that is still valid after June 30, 2017 for replacement parts. Anything without a warranty beyond June 30, 2017, we cannot guarantee a replacement. As long as LEGO Education has replacement parts in stock, we can continue to supply solutions to faulty equipment. However, BuildToExpress will no longer be manufactured after June 30, 2017 and our replacement supply will not be replenished. Once the replacement supply is exhausted, there will be no more replacement support for these portfolios. LEGO Education will no longer promote, sell, or gain new users of BuildToExpress as of June 30, 2017.
LEGO Education is no longer manufacturing BuildToExpress after June 30, 2017 and will not develop any new components, experiences, curriculum or content for these portfolios.
How will LEGO Education ensure that teachers can continue to use the products from the portfolios?
LEGO Education will continue to offer ongoing service, technical and software support for 2 years after the exit until June 30, 2019. The support for software will be on existing operating systems only.
I just bought a whole classroom set of BuildToExpress. Can I trade it for another product and pay the cost difference?
No, LEGO Education does not have a trade-in program.
Which BuildToExpress products are being discontinued by June 30, 2017?
The following product will exit and will not be available for delivery after the exit date:
45110 - Core brick set including curriculum pack
9338 - Workshop kit
---
The BuildToExpress Teaching Process
What is BuildToExpress?
BuildToExpress is a groundbreaking teaching process that combines a facilitative teaching method with hands-on manipulatives. The technique engages students in higher-order thinking by combining LEGO® model building with open-ended questions.
What types of successes are schools using BuildToExpress experiencing?
The best way to measure the success of BuildToExpress is to allow the administrators and teachers who are actually implementing the process to share their own stories. Here are some quotes from those who are experiencing the results of implementing this groundbreaking method.
How does BuildToExpress work?
Students are tasked with building models to illustrate their under-standing of various curriculum concepts – how they "see" a character in a book or how they visualize a historic event. This process of hands-on building combined with dialogue and reflection enables students to develop a deeper understanding of what they are learning.
What other teaching areas can BuildToExpress be used for?
It's also an excellent way to boost classroom communication as the process levels the playing field and requires all students to take an active role, not just those who are already comfortable speaking out. With BuildToExpress, students learn from one another, think creatively, and cooperate to solve problems.
What is the history behind the BuildToExpress concept?
LEGO Education BuildToExpress is based on the LEGO SERIOUS® PLAY™ process, which was initially developed as a business tool for enhancing performance, improving strategic planning, managing successful projects, and building better teams. The program's goal was to foster creative thinking through building metaphors of organizational identities and experiences using LEGO bricks.
How has BuildToExpress been transformed for education?
In 2009, LEGO Education and a team of educational psychologists transformed LEGO SERIOUS PLAY into a program tailored for Elementary and Middle school. The process combines a unique teaching methodology with hands-on manipulatives, and the objectives are the same – to foster creative thinking and teamwork within the classroom environment across curriculum areas while focusing on a facilitation process that enables deeper student reflection and constructive dialogue. This combined effort resulted in a teaching process, professional development program, and a specially formulated set of LEGO bricks now known as LEGO Education BuildToExpress.
What curriculum areas can BuildToExpress be applied to?
Schools that have implemented the program report that they have successfully integrated BuildToExpress across a variety of subject areas including social studies, science, mathematics, literacy, technology, English as a second language, character development, leadership, and conflict resolution, just to name a few.
---
BuildToExpress in the Classroom
How much class time does a BuildToExpress activity normally take?
A typical BuildToExpress classroom session takes about 45-50 minutes to complete. This allows enough time for the students to both build and share their thoughts on the subject at hand. Additionally, classroom structure and management is a topic covered through the professional development course. Our trainers will work with individual teachers to find a solution that fits their schedule.
How can I tie BuildToExpress to my curriculum?
On the BuildToExpress Guide and Activity Pack there are 30 ready-made curriculum activities. They are build up as 4-step challenge cards, which in itself secures a good process for teachers and students.
What do I do with students who are too embarrassed to build anything personal?
It is a basic rule that everyone participates in the process by building their answer to the Building Challenge and sharing what they have built through telling others about the model.
It could be that some students have not understood clearly enough at the outset that BuildToExpress is all about expressing yourself, and a reminder of this might help. However, it is very important to let the BuildToExpress process grow on the students – they need to get used to this way of using the bricks, and they also need to get used to expressing themselves and expressing something personal.
We suggest that you continue to encourage and show interest in students who are not yet giving personal responses. Experience shows that students will get used to BuildToExpress at different paces, but that they will all find a voice through their own models after a period of time, if the program is implemented consistently.
Is it all right to change the wording on the Challenge Cards?
Yes, you can adapt the wording to fit your needs and class level. However, please note the guidelines for creating your own Challenge Cards (see the "Challenge Card Creator" section of this material), and follow these "best practice" recommendations.
---
Where to use BuildToExpress
What types of classrooms are currently implementing BuildToExpress?
BuildToExpress has been implemented not only across many subject areas but also in a wide variety of classrooms. Many of the schools have incorporated it into regular education settings, special education settings, upper grades, lower grades, and even a little bit into kindergarten. We have seen successful integration into gifted and talented classes, English as a second language courses, and foreign language courses, and we have even had counselors use it for behavioral management.
What are the different types of learning situations where BuildToExpress can be used?
The BuildToExpress process is very flexible and can be adapted to meet the specific needs of any class. However, the method is particularly useful in learning situations where you want to enhance reflection and discussion. BuildToExpress has been used in both Special Needs education and Gifted and Talented Education, as well as in standard classroom teaching.
Is BuildToExpress applicable in high school?
The BuildToExpress process can actually been used with students all the way up to the graduate level. The most important component of making it effective is ensuring the building challenge and questions regarding the models are at the appropriate grade level and used in a context where both the students and the instructor remain engaged.
Is the BuildToExpress process successful with special-needs students?
The BuildToExpress process can be effective with special-needs stu-dents depending on their ability level. Students who are able to ma-nipulate the LEGO pieces and who can verbally communicate their thoughts will experience success with this process.
---
The BuildToExpress Set
What is special about the LEGO bricks included in the set?
The LEGO bricks in each BuildToExpress Set have carefully been se-lected to provide a broad spectrum of "ready-made-metaphors." The bricks, colors and Minifigures inspire students and stimulate their creative thinking and imagination. This allows you, the teacher, to create an ideal environment for learning and discussion.
Why use LEGO bricks?
The LEGO bricks are crucial to the BuildToExpress process because they are used by students to make their thoughts and ideas visible and tangible in 3-D models. The bricks enable the students to fulfill their need to construct something external to themselves in order to learn about it.
Can BuildToExpress sets be shared between two or more students?
No, each student should have his/her own BuildToExpress Set. The reason for this is that each student should have the same starting point as their fellow students when they begin building their responses to the Building Challenges posed. Getting exactly the same sets of bricks will help the students relax in the knowledge that they have all the bricks they need to build their responses.
Should additional LEGO bricks be available to students?
Experience shows that when there are bricks available for sharing, students become concerned about bricks that they think they need (and that the other students have found) rather than about responding to the Building Challenge. Thus, extra piles of bricks for sharing between the students remove the focus from the Building Challenge and onto the bricks.
---
BuildToExpress Training
What can I expect from the BuildToExpress Training program?
The material on this Guide and Activity Pack is designed to give you the guidelines and support you need to use LEGO Education BuildToExpress successfully in your classroom, experiencing the typical BuildToExpress learning outcomes with the students. We predict that as you and the students gain practice and experience with the process, you will discover more and more benefits of the approach.
Are further training opportunities available?
Teachers may also find it useful to attend a face-to-face training course, either before using BuildToExpress or to take their skills to a higher level after some experience of using the method. In some countries, training courses are offered through local LEGO Edu-cation dealers.
What format do the courses take?
These courses comprise one day of face-to-face training with a LEGO Education certified BuildToExpress Teacher Trainer, and are designed to optimize your skills in your role as the facilitator of a fruitful learning process using BuildToExpress. Building on the material in the Guide and Activity Pack, the courses provide participants with a profound insight into BuildToExpress and how the process can be used to achieve a wide variety of teaching and learning goals.
---
BuildToExpress Assessment
How can I document my students' work with BuildToExpress?
The way you choose to have your students' document their work with BuildToExpress depends on the purpose you have for using BuildToExpress in the particular learning process. Often, students will use their models from the "Conclude" build, to explain to others in the class, what they have talked about in their group. Sometimes it makes sense for the learning process, to have the students take pictures of their own models and write explanations about the main parts of the model on the photograph (using speech bubbles, for example). These annotated photographs of the models will then be kept together with the other documentation the students keep of that particular learning process.
In project-based teaching, the BuildToExpress models could often form part of an exhibition about the students' work on the project – and the meanings of the models would again need to be presented in one way or another. Printing photographs of the models with explanations about their most important features could be one way to present them. Another way might be to show the actual models, and have the students write important keywords on small labels placed next to them. Some teachers post the digital pictures onto the classroom blog/web page. That way, the students can show their work to their parents and share the story again, which helps parents understand the process. It also helps students to do more than say that they "played with LEGO bricks" today at school, and it reinforces the topic.